Democrats Want to Expand the Supreme Court
Democrats have introduced a bill that would expand the Supreme Court from nine to 13 Justices.
On April 15, Democratic members from the House and Senate introduced the Judiciary Act of 2021,which would expand the Supreme Court to 13 Justices. The bill is led by House Judiciary Committee Chair Jerry Nadler, D-NY, sub-committee Chair,Hank Johnson, D-GA, and first-term Rep. Mondaire Jones, D-NY. Ed Markey of Massachusetts is backing them from the Senate.
Progressive activist Aaron Belkin, who leads Take Back the Court; Chris Kang, co-founder and Chief Counsel of Demand Justice; and Meagan Hatcher-Mays of Indivisible, joined legislators in front of the Supreme Court Building in advocating for court expansion.
"We are here today because the U.S. Supreme Court system is broken," said Sen. Markey. "It is out of balance and it needs to be fixed."
"As our country has grown, so should the Supreme Court," said Rep. Nadler, "13 Justices for 13 circuits is a logical progression … and enables us to rectify the great injustice that was done in packing the court."
This bill runs counter to President Joe Biden's commission to study Supreme Court changes that was established the prior week. The commission is intended to examine the length of service and turnover of justices on the court, its membership and size, its case selection, rules and practices and report back this information within six months.
White House Press Secretary Jen Psaki said President Biden will wait for the commission he appointed to do its work and, "will look forward to reviewing that report when it comes to his desk."
But for progressives, this initiative is too slow moving.
"We need more than a commission to restore integrity to the court," said Sen. Markey.
The bill furthers the fight over control of the court after former Pres. Donald Trump and Republicans appointed three conservative justices in four years, including one who was confirmed only days before the 2020 election.
"I wish we did not have to stand here today," said Sen. Mondaire. "I wish we did not have a far right Supreme Court majority that is hostile to democracy itself."
"… if we want to save our democracy, we must act before it is too late by restoring balance to the Supreme Court," he said.
However, the bill is unlikely to make much progression in passing. Republicans have shown obvious disapproval of the bill as they're reluctant to cease hold of their majority in the court. Likewise, Democrats have shown favor to Biden's approach of reviewing the court before making the huge change proposed by the billthe bill proposes.
House Speaker Nancy Pelosi, D-CA, said she had no plans to bring the new bill to the floor yet.
"I think it's an idea that should be considered, and I think the president is taking the right approach to have a commission to study such a thing," she said.
Leave a Comment
About the Contributor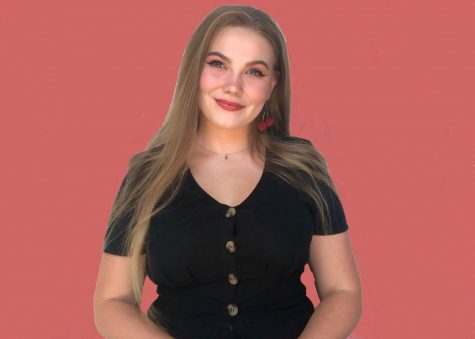 Jaylen Minnich Hall, News Editor
Jaylen Minnich Hall is the news editor for SAC.Media. She is student at Mt. SAC majoring in journalism and hoping to have a career in A&E news.