Mt. SAC Relays Get Set For This Spring
The international event returns to Hilmer Lodge Stadium in May
Update: April 24, 2021, 11:25 a.m.
Late Friday night, Mt. SAC athletic special events director Doug Todd released a statement announcing the cancellation of the high school division for the Mt. SAC Relays originally scheduled for May 14 and 15.
In the statement, Todd cited the uncertainty of being able to receive swift approval from Los Angeles County to be able to host the high school division in four weeks.
"Without a guaranteed assurance to host the event on this date, our one and only option was cancellation," Todd said in his statement. "The situation in Los Angeles County is improving, but at this critical point in time, we are unable to gain approval."
With this cancellation, the high school division will join the international and high school multi-events, along with the collegiate and community college invitationals, in absence from the Mt. SAC Relays due to the pandemic.
This leaves the elite division, which remains scheduled for May 9, as the only competitions set to be featured this year.
While the statement made no mention of how the elite division will be impacted further, Todd expressed hopefulness in his statement that a return to normalcy for competitions will begin by the fall.
April 22, 2021, 6:00 a.m.
For the first time since 2015, the Mt. SAC Relays will return this spring to Hilmer Lodge Stadium after moving off campus due to Hilmer Lodge's lengthy renovations.
After being canceled in 2020 due to COVID-19, the Mt. SAC Relays will only feature elite division competitions on May 9 and high school division competitions on May 14 and 15.
This year, the international and high school multi-events, along with the collegiate and community college invitationals, have all been canceled in response to the pandemic.
The 2021 relays will host competitions for professional athletes in hurdles, 400-meter and 1,500-meter races, discus throw, pole vault, 3,000-meter steeplechase and 10,000-meter races, among others.
This historic event has in past years drawn athletes from around the world and this year will be no exception.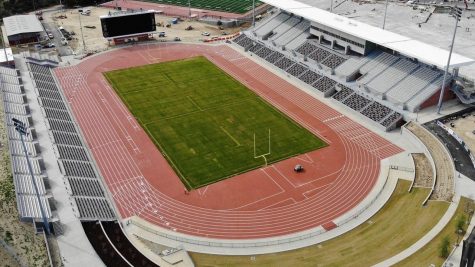 The elite division will bring together the topmost performing athletes from teams and organizations across the globe. Athletes had to be in the top 40% of entries in each event to be considered for the relays, according to the registration criteria.
The Mt. SAC Relays have routinely showcased powerhouse athletes, being the site of dozens of national and world records as well as launching numerous careers in the world of track and field.
The last relays in 2019 welcomed renowned athletes including Keni Harrison, the women's 100-meter hurdles world record holder, and Rio Olympics champion Dalilah Muhammad. At the 2018 relays, Californian high school athletes alone established 12 state high school leading marks and 97 state high school top 10 marks.
High school competitors at the event have gone on to win multiple medals in Olympic events, including five-time medal winner Marion Jones of Rio Vista and Thousand Oaks High School.
The event looks to make history again in 2021 with safety precautions and a brand new, world class facility. Plans are in place to televise the event on May 9 nationwide, ensuring the thrill of the meet still reaches the fans and athletes unable to attend. Assuming Los Angeles County remains in the red tier or lower, the relays can expect to welcome in-person spectators up to at least 20% of the facility capacity.
Ron Kamaka, head coach of the Mt. SAC men's cross country and track and field teams, said he firmly believes the event is on track to return and run as planned.
"I think it's the perfect time," Kamaka said. "We are smarter, better prepared and most certainly ready to push back the rubble and begin living again."
Kevin Reed, a sophomore distance runner for Mt. SAC, agreed with that sentiment and added that this year might be the most important of all 62 years the event has been held.
"People have a lot to prove going into it," Reed said. "[COVID-19] was a test to see how important running really is in your life. Not everyone will pass it."
Leave a Comment
About the Contributor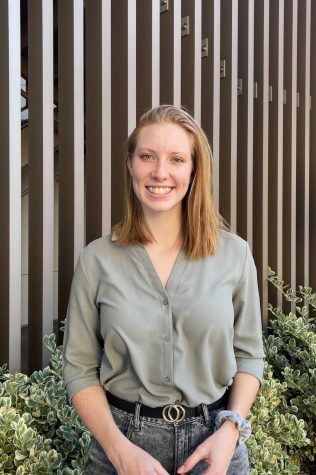 Theodora Green, Features Editor
Theodora Green is a staff writer for SAC.Media and Substance Magazine.  She is a creative writing major who has an arsenal of 26 little letters and intends to wring every ounce of worth out of them.