Getting Back to Business
Mt. San Antonio College is gearing up to reopen their doors a little wider for the upcoming fall semester.
Since the beginning of the spring semester, the campus has been functioning at a limited capacity of 20 percent, which has been reserved for specialized health and science programs.
In an email message from Mt. SAC President Bill Scroggins on March 17, he said, "With vaccinations becoming more prevalent, we can see the end in sight. We are planning for a return to campus this fall semester, with broad classes available in-person as well as online."
Almost a month later, those words are looking to become a reality. As of April 15, nearly 24 million vaccine doses have been distributed in the state, with 23% of residents in Los Angeles County already being fully vaccinated.
With the school's future looking brighter by the day with the possibility of the campus being open at 80 percent capacity for the fall, students and faculty alike are feeling both eager and hesitant.
Students and employees will have a firm list of protocols to follow every time they enter a facility on campus: reporting recent travels, noting possible contact with COVID-19, checking in at temperature check stations, continued social distancing and facial coverings, as well as disinfecting commonly used equipment.
Oscar Beltran, 23, an on-air personality major, voiced his feelings about returning to campus,
"I am very optimistic that the current track to returning to campus will be effective especially with new procedures and guidelines in place," he said.
His optimism may be refreshing to hear, but his perspectives are matched with the genuine concern that this process may be moving a little too fast.
Film student Nichole Perry, 19, said, "I'm looking forward to being back to normal and seeing my friends, but I feel like a capacity above 50%might be a little risky and maybe we should be moving forward a little slower just to be safe."
There has yet to be an official declaration by academic authorities on how the school will be moving forward, but with the increase of vaccinations and the decrease of COVID-19 cases in the state, a new system will inevitably be in motion for getting students back to school.
Leave a Comment
About the Contributor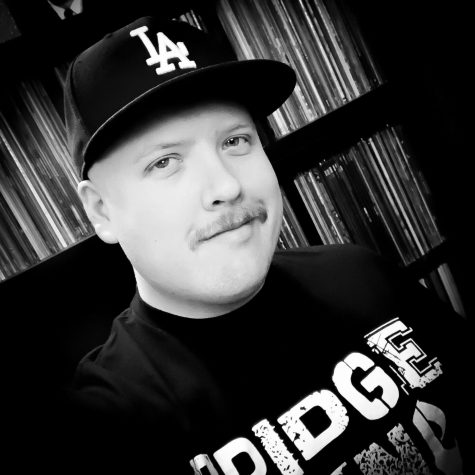 Aaron Story, Content Creator
Aaron Story is former Managing Editor of SAC.Media. He is a native of Southern California and an honor student at Mt. SAC. His passion for media and entertainment has taken him all over the country. As Managing Editor of SAC Media he is driven to bring our students and faculty the finest content possible.