COVID-19 Town Hall Assures the Safest Return to Campus
After a tumultuous year, Mt. SAC faculty are ensuring students will resume their studies safely beginning fall semester.
Mt. SAC leadership hosted a virtual COVID-19 Town Hall Thursday afternoon and addressed concerns from community members regarding vaccinations, precautionary measures, classroom instructional planning and the reasoning behind a return to campus. Mt. SAC President Bill Scroggins said that he anticipates 80% of classes will be on campus by Aug. 23, based on projections.
Faculty members expressed concern for requirements that instructors be vaccinated to teach on campus, while students are not required to be vaccinated to return to campus. President Scroggins explained that the requirement was not extended to students in consideration of those who would make their decision to return to campus based on their vaccination status.
"We know if we required it," Scroggins said, "we wouldn't get the student participation that's so important to both their recovery economically and educationally, and for their mental health."
Following more remarks from President Scroggins that placed students and employees' mental, emotional and physical health as the top priority, Vice President of Administrative Services Morris Rodrigue added that the college's budget has been unaffected by new COVID-19 precautions thanks to emergency federal funding.
However, Mt. SAC's FTES (full time equivalent students, on which government funding for the public school is allocated) is being upheld by state-granted emergency conditions. Rodrigue explained that enrollment dropped drastically the past year, making it critical for students to return to campus to maintain that FTE in order to secure continual funding.
"We talked about all the great reasons that we need to get our students back," Rodrigue said. "But the other thing is that focusing on getting that enrollment back also will help support our funding. There's no guarantee down the road that the state will continue supporting that."
President Scroggins, Vice President of Human Resources Abe Ali, Vice President of Student Services Dr. Audrey Yamagata-Noji and many other leaders from units across campus were in attendance. Alongside returning the majority of classes to in-person instruction by Aug. 23, an emphasized consensus was presented that student and faculty safety is the highest priority.
The projected most effective step being taken to ensure safety on part of employees is requiring all on-campus employees to be verified as vaccinated. Personal accommodations for anyone wishing to be exempt from this requirement are offered and encouraged by Human Resources.
"Talk to us!" said Vice President Abe Ali. "That is the one most important thing you can do. We will work with you. There is no problem that we can't work together and solve together. The earlier, the better."
Other measures taken to ensure employee safety include maximized air flow, filtration and purification in all buildings across the campus, an increased custodial day staff, a specialized return-to-work taskforce, and provided personal protective equipment such as face shields, plexiglass dividers, masks and microphones for in-class instructors.
Faculty members expressed concern about class methods in preparing for the coming terms. President Scroggins encouraged flexibility in modality, telling instructors to be prepared to teach their course assignments both in-person and online, should county regulations and student enrollment shift.
Vice President Dr. Audrey Yamagata-Noji spoke of the student population, addressing questions regarding student needs and how best to support returning students in a post-pandemic learning environment.
Dr. Yamagata-Noji emphasized being holistic in supporting students. "They are coming [back] as very fragile individuals," she said. "Many of them have lost family members due to COVID. Some of the students are reluctant due to racist actions against students of color. We know that we need to be there to provide support."
She added that Student Services has a plan to increase outreach and provide all possible support to students back on campus. "It will be one in which it is not just dependent on the students to come forward," she said. "We will come to them."
Resources mentioned include on-campus, all-access mental health specialists, student ambassadors walking the campus to provide instant support, a bolstered staff of mental health professionals and a staff of social workers to specifically offer extra support services to students.
A recording of the meeting will be posted within the week at www.mtsac.edu/townhall. A date has not yet been set for the next town hall meeting, but information on upcoming meetings as well as the question submission form can be found on the website above. For more information regarding the return to campus and updates on COVID-19, visit www.mtsac.edu/health.
Leave a Comment
About the Contributor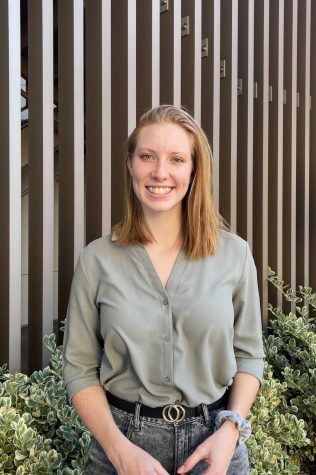 Theodora Green, Features Editor
Theodora Green is a staff writer for SAC.Media and Substance Magazine.  She is a creative writing major who has an arsenal of 26 little letters and intends to wring every ounce of worth out of them.