Death of Community Advocate Leaves City in Mourning
A piece of West Covina is gone after active community member Shirley Buchanan passes away at 89 years old
Reserved, respectful and relentless are words that reflect just a small portion of who Shirley Buchanan was in all her endeavors to better the community she lived in for over 60 years. Always taking diligent notes, raising thoughtful questions and doing in depth research, Buchanan's findings and efforts will have its effects on West Covina and surrounding cities for decades to come.
"Shirley Buchanan was never the type to just take someone's word for something," environmental activist, Brian Jobst said.
Jobst's environmental work in West Covina was geared toward the BKK landfill and the nature preserve that the city wanted to build a luxury hotel over. This landfill was once the most hazardous landfill in the country that forced residents to evacuate in the 80s. Now that wildlife has reclaimed the land, city plans for building on top of it have ensued. Jobst's efforts along with other city members to fight for smarter city development was impacted dramatically by Buchanan's research.
To help protect local citizens from raising taxes and biohazards from the effects of building on top of this past landfill, Buchanan collected data, went through copious legal paperwork and organized information to help residents understand what exactly was going on with development and city plans for this luxury hotel.
"She would ask very smart and specific questions pertaining to the city. She used her long term perspective and wisdom to leverage in on current events, and did so in the most humble way," Jobst said.
Jobst, who worked closely alongside Buchanan for years in this environmental fight, remarked that her humbleness was her most endearing quality. Oftentimes, she would present her findings to their civic group, Livable West Covina, insisting that they knew more about the topic than she did. She always gave her valuable help in a self-deprecating manner.
"No one ever expected this quiet, mild mannered, sweet old woman to have these big questions. She was a formal and informal civic leader…she acted as a mentor and didn't even know it," Jobst said.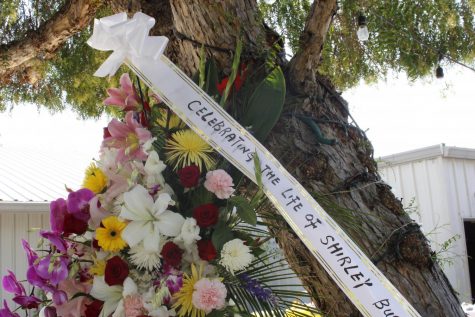 Besides dedicating her time and organizing a large file cabinet of extremely organized and thorough paperwork for the efforts of the environmentalist group, Buchanan also did her own personal research in the early 2000s around the building of West Covina's Big League Dreams.
"She was never singularly focused," Board member of the West Covina Improvement Association, Angie Gilliham said, "she was always concerned about how residents were going to be left on the hook in the future."
Always making her discoveries understandable and relevant, Buchanan did in depth research to find that the citizens would have been taxed a considerable amount for a baseball stadium that the city claimed would help boost the economy. Buchanan requested city information legal documents to analyze what the city was getting itself into.
The Big League Dreams is a 315-acre sportsplex stadium that opened in the fall of 2007. Though the city claimed this addition to the community was a much needed recreational element that would bring the city revenue, Buchanan was always on the hunt to understand what the city was getting itself and it's citizens into.
This stadium was one of the many financial risks the city was taking on despite the city's risk of bankruptcy. In 2019, a proposal to give raises to city police personnel was made. To fight this tax grab, Buchanan was one of a handful of volunteers who walked door to door to gather signatures for an initiative to fight this proposal on the 2020 voting ballot. Though the initiative failed 4-1, Buchanan was still making an effort to get her voice and those around her heard—at 87 years old.
Buchanan continued her volunteer work well into her 80s, attended council meetings, civic groups and remained an informed citizen. One of her last efforts was working to help city council member Brian Tabatabai to get elected.
Despite her age–and her recent diagnosis of pancreatic cancer–Buchanan walked door to door advocating for this city council member to better West Covina.
"Her decision to campaign and advocate for my election–while battling cancer–is really something I cannot put into words," Tabatabai said, "It's a reminder that serving on the Council is larger than an individual. Our decisions matter, they impact lives and the level of work and thought can never be short changed."
Like Buchanan, Tabatabai did not feel like the council was giving voice to his concerns or the concerns of the common residents' in West Covina, which is what drove him to his position, and is why Buchanan valued his efforts in the city.
"She has left her imprint on her family, her neighbors, on me," Tabatabai said. "She served West Covina, but also created leaders who now serve. That is the ultimate goal in leadership. I am an extension of the work that she did; I am an extension of the love she had for West Covina."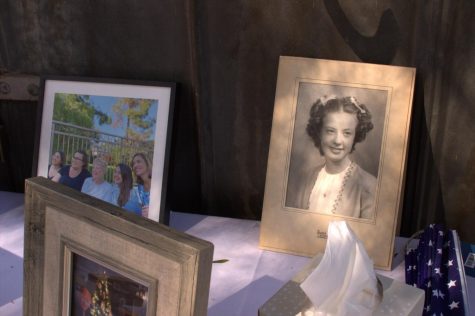 Although Buchanan never took official office, her volunteer work spanned over many organizations and civic groups. Her behind-the-scenes work was the foundation for many of the feats for the citizens of West Covina; however, West Covina was not the only city that got to see the fruits of her labor.
Founder and CEO of Embracing Latina Leadership AllianceS, Pilar Pinel, says that on every corner of Long Beach, she is reminded of Buchanan's impact and her presence.
ELLAS focuses on helping underprivileged Latina women make it into higher education. Buchanan was one of the first people to help her efforts in Long Beach.
"Shirley really stepped up to the plate," Pinel said. "She kept saying, 'Well I am not a Latina but I want to be involved,' and that is exactly why we want to honor her, it is about recognizing exceptional women … and she contributed to that strong drive of helping underprivileged Latina women make it into higher education."
ELLAS serves L.A. County, and has been making the transition to better serve the community, and have an online presence since the beginning of the pandemic; before everything shut down, Pinel mentioned the lengths Buchanan would go through to help.
"I didn't know that she had pancreatic cancer but she was giving until her very last; she was always demonstrating genuine concern for others and never once blinked and said that she had something going on," Pinel said.
Up until the last six months of her life, Buchanan was still making far drives to help Pinel and continue work for the organization. A huge part of her contribution helped provide laptops to Latina students in need. With the help of Buchanan, the organization has served over 10,000 Latinas.
"I call her my angel," Pinel said.
When Pinel was first entering the world of community service, getting involved in politics and forming her organization 20 years ago, Buchanan was interested in helping. When Buchanan insistently bought her a computer so that she would not have to rely on public places or the community center, Pinel was beyond grateful.
Her spirit of giving and selflessness is what many will remember her by. In her Eulogy, given at a public celebration service to honor her life and legacy, her youngest son summarized the kind of person and impact his mother had left saying,
"She was a patriot. She loved her country, her community and tried to make it a better place everyday. As the city grew, my mother fought to keep it."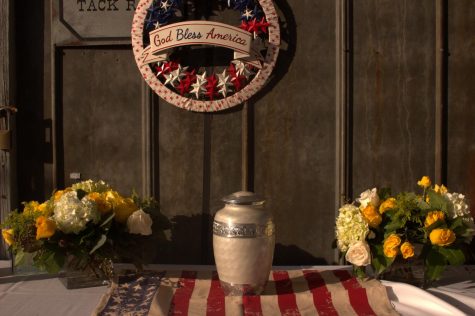 View Comments (2)
About the Contributor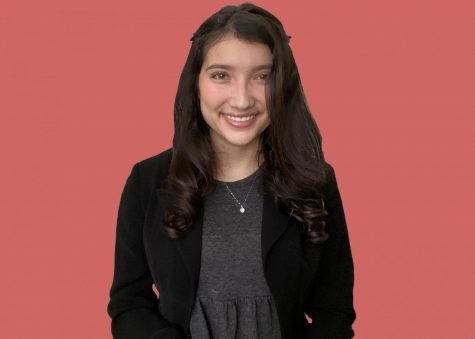 Kristen Sanchez, Features Editor
Kristen Sanchez is the Features Editor for SAC.Media. She also works as part of the the public relations and social media team for the Mt. SAC journalism program and its student publications.