Upcoming Mask Lift Polarizes Californians
With the June 15 mask-lift coming closer, Californians become more divided over it.
On May 12, during a live TV interview, Gov. Gavin Newsom announced that the mandatory mask mandate in California would be lifted on June 15.
"That world [after June 15] looks a lot like the world we entered before the pandemic," he said. " No mandates and no restrictions in businesses large and small."
This news came in the wake of the CDC's prior COVID-19 update in which they stated that fully vaccinated individuals didn't need to cover their faces anymore, and those who were unvaccinated could go outside without masks in some situations as well.
The CDC's announcement triggered an uproar from health experts who said the new guidelines are too premature. In an interview with VOX, Abraar Karan, a physician at Brigham and Women's Hospital/Harvard Medical School, talks about the dangers of this confusion.
"As with any declaration, how people interpret this for their own individual circumstances, will be hard to predict and hard to control," Karan said. "The CDC could have been clearer that while individuals could theoretically stop masking, there are reasons why community masking is still important."
It's still evident that masks help prevent the spread of COVID-19, but alternating policies and mixed messages from both politicians and public-health officials have caused confusion in the public.
According to a poll done by the Robert Wood Johnson Foundation and the Harvard T.H. Chan School of Public Health, about half of Americans don't even trust the CDC.
Back in November 2020, anti-mask protesters made it clear that they didn't agree with, and/or believe in what the CDC was recommending and what politicians were abiding to.
Lauren Mann, 21, communications major at Cal State Fullerton, says that this lack of trust amongst America makes sense, however, she believes it's because the CDC doesn't seem to be trying to protect the public against COVID-19 enough.
"I think the CDC is giving into the pressure of those against mask mandates," she said. "By doing so, the workers of these private businesses still requiring masks are going to suffer the consequences the way we've seen throughout the pandemic–through verbal and physical altercations."
Mann believes that California is following in the wrong steps of the CDC's guidelines by lifting the mask mandate too early.
"I think it's irresponsible and careless towards the most vulnerable, like those with autoimmune diseases," she said. "They're [public officials] putting them more at risk as well as all essential workers."
She said, "We've seen them [public officials] preach the whole pandemic about the importance of keeping everyone safe and honoring our essential workers, and now we've just stopped?"
Jose Galvan, 26, manager at a local candy shop, agrees with Mann that the lift of maks may cause problems at his work.
"We obviously can't check if people are vaccinated or not, so everyone has to wear masks in our store because of the opening and closing of candy bins," he said.
He said, "I'm nervous we're going to have more confrontations from customers about not wearing a mask, like at the beginning of the pandemic."
A resident in Newport Beach, Lucas Maher, 22, political science major, said he's not too worried about people not wearing masks.
"People here haven't been wearing masks for months now, so the new lift doesn't really affect anything here," he said. "Only a few businesses here and there would require you to wear a mask."
"People literally look at you weird for wearing a mask here," he said.
Leave a Comment
About the Contributor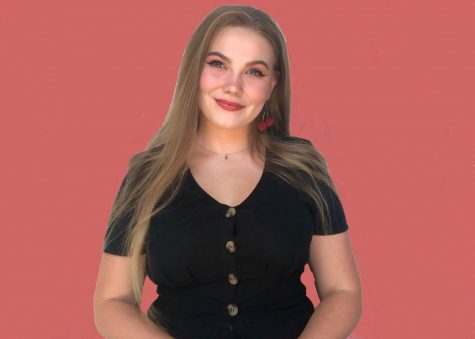 Jaylen Minnich-Hall, News Editor
Jaylen Minnich Hall is the news editor for SAC.Media. She is student at Mt. SAC majoring in journalism and hoping to have a career in A&E news.