Celebrities You Didn't Know Were Hispanic
Some of your favorite entertainers came from Hispanic households!
Hispanics are often stereotyped to look a certain way according to society, and if not they don't adhere to the stereotypes, they are not seen as Hispanic. This happens a lot with celebrities. Some have changed their names to receive more opportunities; and others simply don't fit into the box that we think a Hispanic should look like. From Panama to Argentina, there are celebrities with Hispanic heritages that you would have never expected.
Frankie Muniz
Muniz entered people's lives when he starred as the main character in the popular show "Malcolm in the Middle". Muniz is half Hispanic. His father is from Puerto Rico, and his mother comes from Italian and Irish descent.
Alexis Bledel
Alexis Biedel got famous for her role as Rory Gilmore in the show Gilmore Girls, but not many people know that she is Latina. In the show there are a few scenes where she speaks Spanish, which came easy for Biedel, because she didn't speak English until she went to school. Her mother was born in the U.S., but grew up in Mexico; her father was born and raised in Argentina.
Bella Thorne
Bella Thorne started her career on the Disney Channel, and has since gone on to different projects like starring alongside Adam Sandler in "Blended". Thorne's father is Cuban, and she is the only one of her siblings not to be born in Cuba. Thorne even had a quinceanera when she was 15.
Bruno Mars
The "Uptown Funk" singer's real name is Peter Hernandez. His father is Half Puerto Rican and half Ashkenazi Jew. He changed his name after moving to Los Angeles, and some executives believed that he should be singing Spanish music.
Audrey Plaza
Audrey Plaza is best known for her role as April Ludgate in "Parks and Recreation." She is half Puerto Rican and is very close to that side of her family. Plaza has had people not believe she was Hispanic since school because of her fair skin. Now, Plaza owns her Hispanic heritage and even appeared on Latina Magazine.
Tatyana Ali
Tatyana Ali became famous for her role as Ashley Banks in the show Fresh Prince of Bel Air. Ali's mother is Panamanian and her father is Trinidadian. The Caribbean actress has faced a lot of discrimination from people because of her roots.
James Roday
James Roday starred in the hit tv show Psych as Shawn Spencer. James Roday was born James Rodriguez to a Mexican father and a British mother. James changed his last name to Roday after not being able to get jobs due to his Hispanic name. In 2020, Roday decided to include Rodriguez in his name and now goes by James Roday Rodriguez.
Charlie Sheen
Charlie Sheen's father, actor Martin Sheen, is half Spanish and half irish. Martin Sheen's real name is Ramón Antonio Gerardo Estévez, but later changed it into Martin Sheen. Charlie Sheen was born Carlos Irwin Estevez. Sheen decided to go the same route as his father and use the stage name "Sheen". Charlie's brother, actor Emilio Estevez, kept his real name.
Leave a Comment
About the Contributor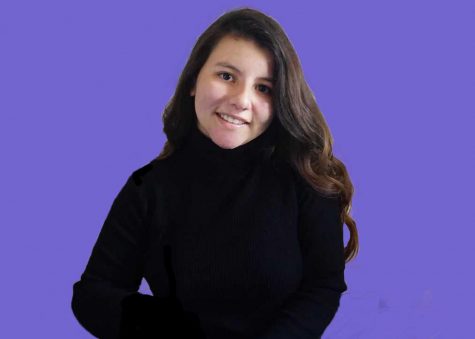 Vanessa Feliciano, Somos Editor
Vanessa Feliciano is the Editor of Somos, SAC.Media's Latinx platform. She can usually be found at the nearest country concert or baseball game. Vanessa hopes to one day be a sports broadcaster.