Disneyland's Possibility of No More Mask Wearing
As Disney World ended their mask mandate, how will Disneyland change in the coming month?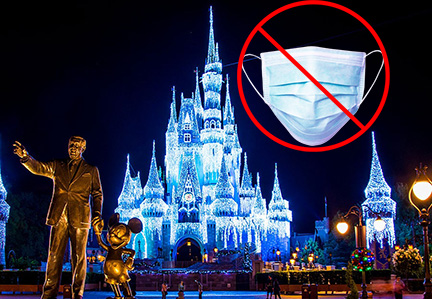 Disney World in Orlando, Florida lifted their mask mandate on May 15. Individuals at Disney World are now able to roam outdoors without a mask. But when it comes to dining indoors and being around others in a close proximity face coverings will be required. While the lifted mask mandate will be helpful for Florida's hot and humid summer weather, it leads many wondering when Disneyland here in California will lift its mask mandate in the near future, how things have changed since its reopening and how else things might keep changing.
For park-goers at Disneyland in Anaheim, California those who are two and older are required to wear face coverings indoors and outdoors while inside of the park. There is no exception for those who have received any COVID-19 vaccine. The only exception of when face coverings are not required is when guests are dining.
The state of California will align its mask guidance with the Center for Disease Control and Prevention (CDC) coming June 15. This means a full reopening is on its way which also means people won't be required to wear masks unless they feel more comfortable to do so.
A current Disneyland worker who works in the attractions department requested to stay anonymous but shared his thoughts on how he feels about his safety at work and what he isn't looking forward to when the mask mandate is lifted.
"I am not looking forward to not having a barrier between me and guests in certain situations. Pre-pandemic, guests would get a little too close when talking to me and they would unintentionally spit on me and I'm sure I did the same in return. Having the mask requirements for myself and guests has eliminated that issue and I'll miss having a reason to stay away from guests and not having to directly interact with them in certain situations."
With the uncertainty of when the park will return to full capacity, the possibility of the masks being lifted soon raises questions about what the park will be like in the coming months. Many Disneyland workers were affected when Disneyland had to close due to COVID-19 and have thoughts on what's to come when it comes to their safety.
"I personally feel safe because I am fully vaccinated and most of my coworkers are, too. All of my co-workers have been very good at keeping their face coverings on. The inconsistency of the guests keeping their masks on would bother me more if I wasn't able to be vaccinated."
Disneyland and it's workers have been through a lot since the pandemic caused Disneyland to close which resulted in so many workers being laid off. With Disneyland being closed for a bit over a year and workers finally slowly returning to work, changes are bound to be implemented. What is to come these next couple of months will be very telling of what's next for the happiest place on earth.
Leave a Comment
About the Contributor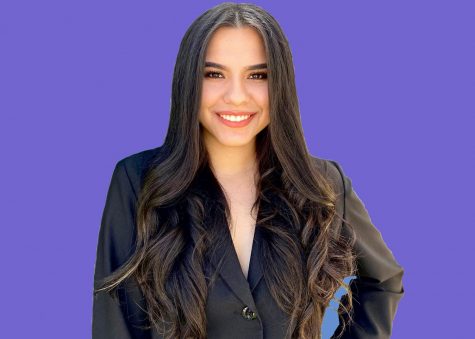 Delilah Perez, Arts & Entertainment Editor
Delilah Perez is the Arts and Entertainment editor at SAC.Media. She is also a part of the editing team of the Latinx platform Somos and is part of the public relations and social media team for the Mt. SAC journalism program and its student publications. Delilah has a passion for writing, and in her free time, she enjoys watching movies, going to concerts, and spending time with her family.