Students Still Concerned Over Campus Return
While schools in Southern California issue vaccine mandates to slow the spread of the coronavirus, many students are concerned about being back on campus
As Mt. SAC begins to welcome students back on campus, many students are feeling a mix of emotions.
Earlier this week, Mt. SAC released an email detailing the safety protocols on campus. Despite the efforts by the school to maintain a safe environment for students and staff, including issuing a vaccine requirement or submitting to weekly testing, some students share some similar concerns regarding return to campus.
"We should have more online classes," animal science major Keven Monarrez said. "We should help students feel more comfortable instead of feeling more worried."
One of his main concerns is the deficiency of online classes. Mt. SAC currently offers a list of open online classes but Monarrez said there is not enough being offered.
"Some people have kids, some people have relatives they have to take care of and with COVID-19 right now they should be able to have online classes because the situation right now makes it hard for them to go to school," he said. "Everyone is just trying to finish school."
These concerns come as the delta variant continues to surge in California. While the campus has implemented a mask mandate, many are still left worried.
While a variety of these issues have to do with Mt. SAC's current vaccine mandate, some students feel that regardless of vaccination status COVID-19 will continue to climb among vaccinated and unvaccinated students casting concern of a potential outbreak.
Mt. SAC has yet to report any positive cases on campus to date, but the fear and resistance to get vaccinated continues to cause a ripple effect among those unvaccinated even with the Food and Drug Administration's full approval of the Pfizer vaccine.
With a recent coronavirus outbreak reported at a Los Angeles County School District elementary school many current college students have used this to further fuel their resistance to follow the school's current mandate. As dangerous conspiracy theories and misinformation are continuously shared online, some students ache for the return to normalcy.
For one student, who requested to remain anonymous out of fear of the consequences if others were to find out about his vaccination status, the school's vaccine mandate does not seem fair.
"The mandate I do not like, but as long as it's free to get tested I don't mind. I just like the fact that when we first went into class they would check our temperatures through a face scan, for me it's a lot better than putting that thing in my nose," he told SAC.Media. "It's just so uncomfortable. To be honest, the vaccine doesn't work and for some reason they want us to take it. Why am I going to put something into my body that doesn't work?"
While vaccines are effective in reducing hospitalizations and death against the highly infectious delta variant, students who do not want to get vaccinated against coronavirus can find a testing location nearby by scheduling a test, while students who wish to get vaccinated can make an appointment to do so.
While some students are against Mt. SAC's vaccine mandate, others are in favor of it.
"I already had experienced COVID and it's the worst thing a human could ever be sickened with," accounting major Omar Gutierrez Rosas said. "I would feel more safe and comfortable being back on campus if they mandate a vaccine for students."
While Gutierrez Rosas understands that there are students who are concerned about the vaccines and some who are refusing to get vaccinated, he encourages those against them to think about their decision.
"Think of the students and really think about how we're going to handle this pandemic," he added.
While many students are vaccinated and prepared to return, students are still encouraged to sign up for health alerts. These alerts help students receive information about the pandemic and nearby emergencies through their online portal.
View Comments (1)
About the Contributor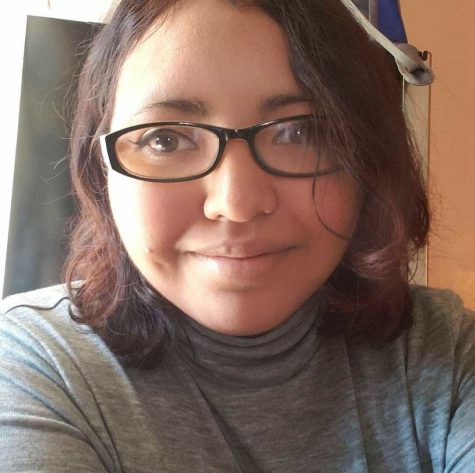 Gabby Flores, Staff Reporter
Gabby Flores is a staff reporter for SAC.Media. She is a journalism major who loves to write and listen to music.