Students Risk Losing In-Person Campus Access
Students who do not submit proof of testing or vaccination will be barred from in-person classes and other services on campus
On Sept. 12, students received an email from Mt. SAC that COVID-19 vaccinations and testing evidence was due immediately. While thousands of students have not submitted proof of vaccination or test results, the college has announced plans to remove access from in-person services and classes on campus for students who do not comply.
Only around 8,500 students, which is roughly 38-39% of the campus' student population, have uploaded proof of vaccination as of the Board of Trustees meeting that took place on Sept. 8.
Students can submit proof of vaccination or keep track of their weekly testing schedule using the Cleared4 app. All students have received a custom link to their Cleared4 app and any student who has not received an email to claim their free account can request a new one.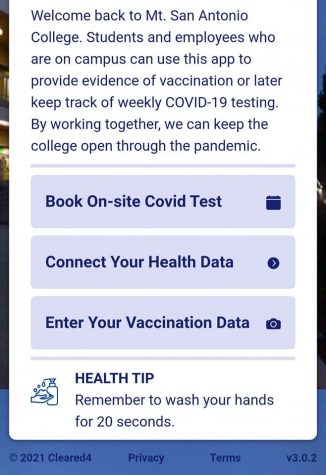 Students who have fallen behind on testing will also receive a reminder email from the school.
Students will also be able to connect their health data which includes their vaccination and testing information from verified outside agencies such as Kaiser, Healthvana and more. On campus COVID-19 tests must be taken if students cannot connect their health data to their Cleared4 app.
COVID-19 tests are due each week by every unvaccinated student who is taking in person classes.
Mt. SAC has provided testing locations and times with the following information: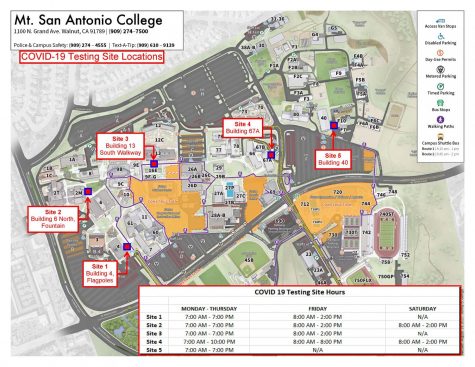 Any unvaccinated student who falls behind on updating their test results will face disciplinary action until their testing is up to date.
Students who are fully online will have limited access to in-person services for 15 minutes such as the Bookstore, Cashier's Office, Tutoring Center, Student Services and the Laptop Distribution program.
Fully online students will also need to submit proof of vaccination or take a COVID-19 test in order to access more in-person services such as the library, study halls, and academic support labs.
The college will also host COVID-19 vaccination clinics offering the Pfizer and Moderna vaccines, which is free to all students regardless of immigration status and insurance. Students will need to bring proof of age such as a California Identification Card, Medicare card, passport from any country, birth certificate, membership card or any immunization card.
The next clinics will be held on Thursday, Sept. 16 and Sept. 23 from 9 a.m. to 1 p.m. at the Building 67A and 67B Courtyard. Students can make an appointment through the MyTurn website.
Leave a Comment
About the Contributors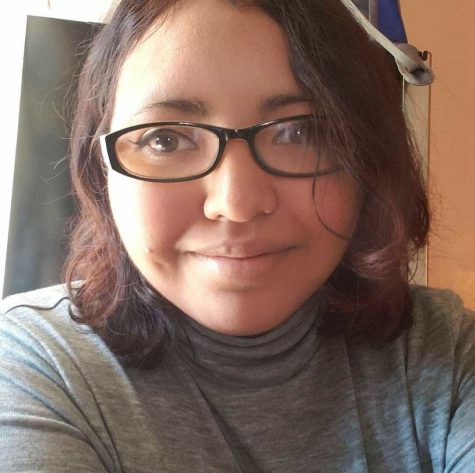 Gabby Flores, Staff Reporter
Gabby Flores is a staff reporter for SAC.Media. She is a journalism major who loves to write and listen to music.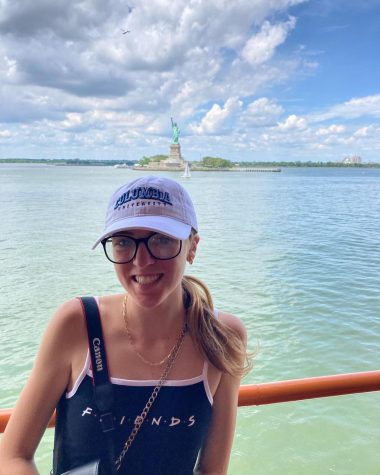 Katerina Cervantes, Photographer
Katerina Cervantes is a photographer staff writer and reporter for SAC.Media.