Three Tips Before Entering The Gaming Industry
Here are some insights on what it is like working in this entertainment industry and how to protect yourself against harassment
The lawsuit filed against Activision Blizzard revealed what happens behind the curtain for many female employees in the gaming industry. California's Department of Fair Employment and Housing (DFEH) had sued Activision Blizzard for discrimination and harassment against female employees. According to the lawsuit, Activision Blizzard allowed the existence of a "frat-boy" culture that led to misconduct towards female employees. As stories like this surfaced, what do students think about entering this industry, especially the female students? And what can they do in those situations?
1. Understand the work style
Joseph Vales, a Mt. SAC professor and former Blizzard employee, said that there is not a set path for anyone to enter the gaming industry.
"It's a very tumultuous industry," he said. "If you're in the industry, there's kind of this nomadic lifestyle that you kind of have to accept."
Unlike traditional jobs such as bank clerks, many jobs in the gaming industry are project-based. So, it is not as steady and easy to stay in.
"Once a project is done, you get let go. You're going to be fired. It's just like any movie project, any kind of entertainment project, once the project's done, you're gone," he said.
Another thing to be aware of is that it is important to build a network in the gaming industry.
"The industry is run through nepotism, people are friends of friends and family or whatever it is, get them in," he said.
Having connections might get you in, but persistence and hard work would be key to keep you in.
"It's stupidly competitive," he added.
2. Build your network
Animation and sociology major Angelina Eddins said animation gives her a sense of escapism. Her goal is to create her own anime series one day.
"I have heard of the Blizzard situation with the sexual harassment. And it honestly, really does break my heart," she said. "I know and I've met so many talented women … we don't have an equal chance."
She has found support with Women In Animation, an organization that advocates equality for women in the animation field. It promotes movements like 50/50 By 2025, that aims to have women hold 50% of the creative jobs by the year 2025. It provides sexual harassment resources and events that include marches and workshops. It does require a membership and there are three options: student for $25, professional for $50 and two-year professional for $90.
"You get to go to mixers, you get to be a part of a mentor program and you get to be a part of these really great tours," Eddins said. "It kind of gave me a little bit more of a perspective into the industry as a whole."
3. Know your rights
Elsa Hollyer, a student majoring in animation and virtual reality at Mt. SAC, said that she would like to use her sociology background to create video games that raise social awareness.
"I would really love to fuse my knowledge of sociology and video games to get as much about sociology out in the world," she said. "Because we so, so desperately need that education … anything I can put into something that may be consumed by a large, large audience and hopefully influence it would be great."
Hollyer felt the impact of the lawsuit against Activision Blizzard and believed it should be looked at seriously.
"I think it should affect anyone, even if they're not in the gaming industry because this is most likely not just a gaming industry problem," she said. "It definitely weighs heavy on my heart."
She knows it would not be easy to work in the gaming industry. Speaking from experience, she knows the importance of a healthy working environment.
"I worked in an office and the nephew of the CEO was sending me messages, literally asking for sex in exchange for money," she said. "I left that situation. I guess I could have handled it in a different way, but I didn't really know what to do."
Hollyer said that she later learned about the Whistleblower Laws. These laws protect employees who act against unjust actions without the consequences of being retaliated against by their employers or superiors.
Although things are not looking good, do not get discouraged. More people are recognizing the issues and progress is being made.
Leave a Comment
About the Contributor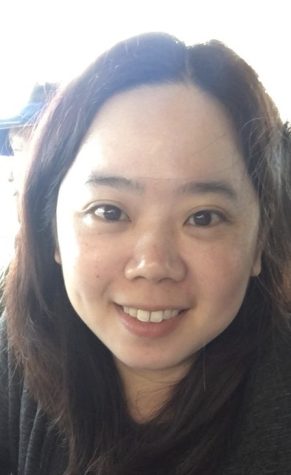 Christie Yeung, Managing Editor
Christie Yeung is Managing Editor and former features and gaming/tech editor of SAC.Media. She falls somewhere between a nerdie or a foodie, or is both. She likes to spend her spare time playing video games, listening to music, and watching funny videos on Youtube. She has a sweet tooth and has no immunity against anything with Nutella on or in it.