Yolanda Hadid alleges that Zayn Malik "Struck" her
Leaked claims from mother of Gigi and Bella Hadid accuse singer Zayn Malik of "striking" her
On Oct. 28, sources revealed that Yolanda Hadid claimed that Zayn Malik, husband of daughter Gigi Hadid, "struck" her sometime last week.
The mother of the super models told sources that the former One Direction singer had "struck" her and is deciding on whether or not she wants to pursue taking the allegations to the police. These allegations were then leaked to TMZ.
The singer and songwriter posted a brief statement on Twitter two minutes before the article was released, stating that he is "a private person" and only seeks to "create a safe and private space" for his daughter.
"In an effort to protect that space for her I agreed to not contest claims arising from an argument I had with a family member of my partner's who entered our home while my partner was away several weeks ago," wrote Malik in his statement. "This was and still should be a private matter but it seems for now there is divisiveness and despite my efforts to restore us to a peaceful family environment that will allow me to co-parent my daughter in a manner in which she deserves, this has been 'leaked' to the press."
Fans of Malik have discredited Hadid's claims, reasoning that the singer expected the mother of his spouse to make these accusations against him.
"He knows exactly who fed this info and it's shameful considering Yolanda being the one who entered his house while Gigi was away??" tweeted user zaynhq_. "Disrupting his privacy like that???"
Fans have also rehashed racist comments from Yolanda Hadid in order to prove their speculations that she is a manipulative and racist person. One Twitter user posted a video of the mother telling stylists to round her daughter's eyes because her high eyebrows "makes her look Chinese really quick."
Yolanda Hadid has yet to release a statement in response to Malik's as TMZ claims that they "checked and so far there's nothing on file" on Hadid's potential future action against Malik.
Leave a Comment
About the Contributor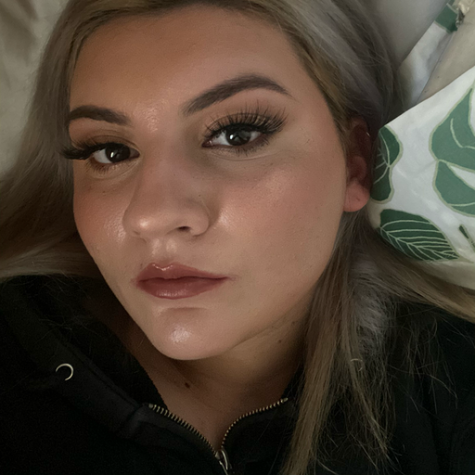 Samantha Acevedo, Staff Reporter
Samantha Acevedo is a staff reporter and writer for SAC.Media.