Taskforce Members Discuss Starting Over After Presentation
Members question whether the moniker of Mounties should represent the college for the next 75 years
As pressure mounted in December when some in the Academic Senate called for more transparency from the Mascot and Moniker Taskforce, the group is now reconsidering both of its discussion items.
While an unofficial consensus that the group leaned in favor of changing the college's mascot, Joe Mountie, has come about from prior meetings, taskforce members are now reexamining starting fresh with the "Mounties" moniker as well.
While initially more of a toss up between the representatives and among a small survey sample, one presentation offered several members more information regarding the history of the term and its association with the Canadian Mounted Police.
After playing snippets from a larger video, the taskforce was provided with further information in a presentation by Art History Professor Mary McGuire, who serves as the faculty representative on the taskforce.
At the end of the presentation, a lengthy discussion ensued about how well a moniker associated with a group that harmed indigenous individuals would serve the college.
While some, like Board of Trustees member Manuel Baca and Mt. SAC President William Scroggins opted in favor of tradition for the moniker (while encouraging changing the mascot), others pushed for starting from scratch.
"Whenever I heard 'Mounties,' Royal Canadian Mounted Police never came up in my mind. It was always Mt. San Antonio College," Baca said. "The question is – Is the decades of Mounties – Mt. San Antonio College – really associated with that or do we have to really force ourselves to think 'okay, we're talking about Mounties as an offspring of the Royal Canadian Mounted Police rather than Mounties as Mt. San Antonio College.' Is that possible to break people away from that?"
Baca added that despite being familiar with the Royal Canadian Mounted Police and all of the information brought forward, he still saw the history of the college attached to the term more than any Canadian connection. He concluded his remarks mentioning the importance of Mounties at Mt. SAC and what that means in the context of what the school has had for the last 75 years.
Student Life Director Andrea Fejeran Sims spoke more positively about the importance of that connection and making decisions after hearing all information.
"This is exactly what I had meant about data informed decision making," Sims said. "If we are not provided with the wisdom to even know what we're deciding on – the decisions are made without knowledge. The decisions are made only with a limited amount of information."
Sims also referenced past meetings where some had questioned why any changes should be made with such mixed results, and she added that the existence of this taskforce proves that something has to be done.
She also encouraged having the presentation shared with Associated Students and advocated for it not on the basis of trying to sway or change minds, but rather to provide decision makers with all the information and context to base their decision on.
President Scroggins was not as convinced and likened 'Mountie' to shorthand for 'Mountaineer.'
"When I heard the discussions of 'Mountaineer,' I had a personal reaction to that. For 30 years, from when I was 20 to when I was 50, I was a 'Mountaineer,'" Scroggins said. "I think in many ways we have redefined what it means to be a 'Mountaineer' – and I don't disagree with the history – but to some extent I hope that today where we're so tied up with identity politics, that we don't hang around the neck of people a past definition of them, but let them create their own meaning in life."
He would go on to say that though the moniker's jaded history is accurate historically, it is not representative of what the moniker means today.
Classified Senate President John Lewallen said it would probably be best to hit the reset button and not just change one and keep the other, which could possibly lead to further mixed messaging.
"I think it's best – and it does the school more justice – to start everything fresh," Lewallen said. "I don't think it's helpful to be chained to a name but say we're going to change the image."
Historically, this idea is not new. Attempts were made to change the mascot in 1988, entries for a new mascot were received, but nothing came of the effort.
The only new things have come from changing leanings among taskforce members as more individuals spoke out about flaws with the small survey sample.
Instead of criticizing how unrepresentative the numbers are, as student representative June Shi had in prior meetings, they now focused on how those that voted in the survey might have had their opinion shifted by the information that was presented during the Dec. 10 meeting.
Shi's criticisms asked for more surveys and engagement as this survey had 921 respondents (including responses from many employment groups and community members) in a campus of over 30,959 students.
"We do not have enough data to help us decide whether to keep the mascot or moniker," Shi said. "I will suggest we do more research and, in the meantime, we have to increase students' awareness of [the] moniker and mascot."
It is also unclear in the 29-page taskforce report how survey respondents received the survey and how widely dispersed it was. Without any information on the methodology for the survey, it is hard to draw any meaningful data on this sample data. It could be considered unrepresentative at best and skewed at worst
From this meeting, the leaning was more that even with more data those votes and responses are likely to be uninformed about the history of the term. Likening it to uninformed voters, several taskforce members considered votes without this information to not be fair as people only know what they know.
In fact, some taskforce members said they previously were in favor of the moniker before hearing the context provided by McGuire, and they no longer could disassociate the term "Mounties" from its history.
"I agree with Dr. Baca. When I thought of 'Mounties,' I never really thought of the information that was presented here today," Research and Institutional Effectiveness Director Patricia Quinones said. "Now that I know that it's hard for me to unsee it. Or hard for me to be like 'oh okay,' right? I think learning about the history… for me now that 'Mountie' is associated with everything that Mary presented, today, so now I'm feeling like what John said, let's just start clean."
As just another meeting in the process of informed decision making, the taskforce will return in March after the Associated Students board returns from break.
Members agreed it was important to get a student perspective from Associated Students and indicated they will do more research and keep in contact via email until the next meeting.
Leave a Comment
About the Contributor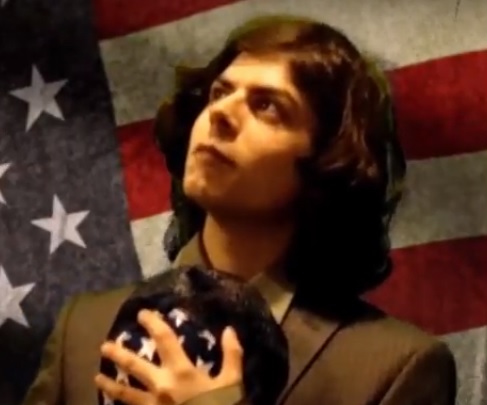 Joshua Sanchez
Joshua Sanchez is the former Editor in Chief and News Editor of SAC.Media. He was previously the managing editor of LAHS' student newspaper,
The Conqueror
. A portfolio of his reporting work can be found at
jdjoshsan.wordpress.com.