All Clear Follows Campus Evacuation, Bomb Threat Investigation
The college sent out this information via social media channels and alerts
Update: Jan. 4, 8:00 p.m.:
This situation has since been resolved and classes resume as normal on Wednesday.
More information on the all clear below.
---
Mt. SAC evacuated the college as a precautionary measure while LA County Sheriffs and Mt. SAC's Police and Campus Safety investigated a bomb threat on Jan. 4.
Students are encouraged to collect their stuff and leave as the units conduct a search.
The college tweeted this information on Jan. 4 at 1:31 p.m. It was posted to Facebook at 1:32 p.m. and posted to Instagram at 1:38 p.m.
Mt SAC Alert: PCS & Sheriffs investigating bomb threat. College evacuating as precaution. Calmly collect your belongings and leave for the day. Details later.

— Mt. SAC (@MtSAC) January 4, 2022
View this post on Instagram
Mt. SAC sent out text alerts to students around 1:31 p.m. and phone calls around 1:34 p.m. Also, emails were sent out to students around 1:35 – 1:38 p.m.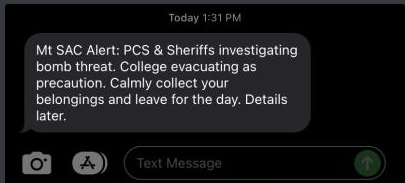 These emails did not go out to everyone on campus. Students who were signed up for Mt. SAC alerts but not registered for classes this winter were not alerted.
Some students on campus also reported seeing a similar message appeared on their professor's computer screen around 1:34 – 1:40 p.m.
"I think it was handled alright, although some students didn't seem to know anything by the time I left the building," design major Senlong Chou, 21, told SAC.Media.  "It would be nice if they had a PA system for students that are maybe focused and not paying attention to their surroundings, or for those outside like in the swimming classes."
Chou added that no one appeared to be panicking over the alert from what he saw.
Others reported having no direction as to what to do, but nonetheless evacuated campus.
As a result of the investigation, night classes and all further classes for Jan. 4 were cancelled.
The email regarding this update was sent out around 3:14 p.m.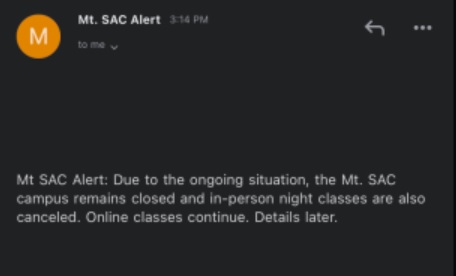 As a result of this campus closure, all entrance paths into campus were blocked by cones from Mt. SAC's Police and Campus Safety and the Walnut Station of the LA County Sheriff's Department.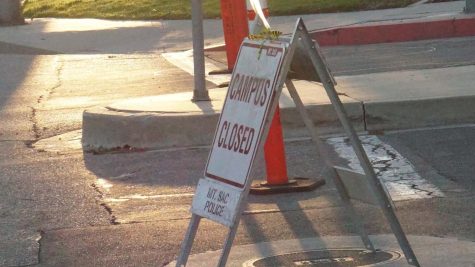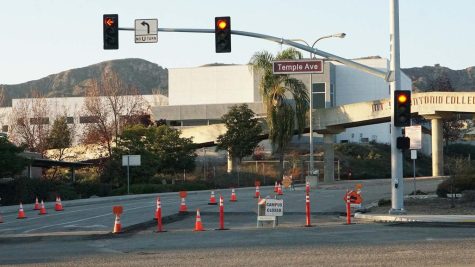 Lights surrounding the campus and its intersections were all blinking red while the investigation continued.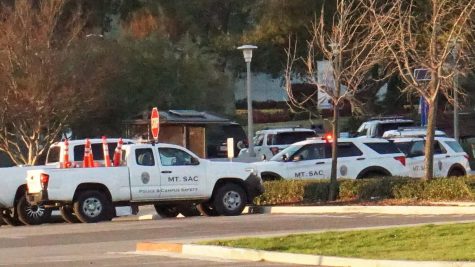 ---
Update: Jan. 4, 8:00 p.m.:
An update to the situation was provided to the same individuals that received alerts around 6:22 p.m.

The campus has been cleared by the sheriffs department and will reopen Wednesday morning as normal.
An email was also sent out at 6:26 p.m.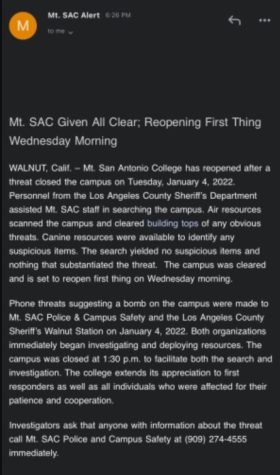 This message was also dispersed on Facebook at 6:22 p.m., Twitter at 6:22 p.m. and Instagram at 6:27 p.m.
Mt SAC Alert: Following investigation, Sheriffs have cleared the campus. Mt. SAC is set to reopen first thing Wednesday morning. Thanks for your cooperation. More details will be emailed.

— Mt. SAC (@MtSAC) January 5, 2022
View this post on Instagram
More details will be provided on this article as they are made available.
View Comments (1)
About the Contributors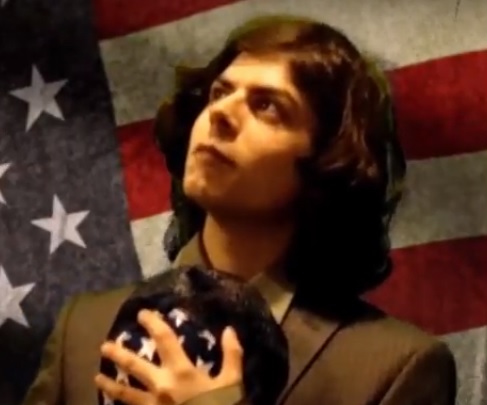 Joshua Sanchez
Joshua Sanchez is the former Editor in Chief and News Editor of SAC.Media. He was previously the managing editor of LAHS' student newspaper,
The Conqueror
. A portfolio of his reporting work can be found at
jdjoshsan.wordpress.com.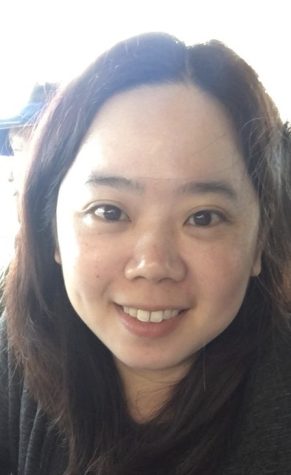 Christie Yeung, Managing Editor
Christie Yeung is Managing Editor and former features and gaming/tech editor of SAC.Media. She falls somewhere between a nerdie or a foodie, or is both. She likes to spend her spare time playing video games, listening to music, and watching funny videos on Youtube. She has a sweet tooth and has no immunity against anything with Nutella on or in it.