What Starbucks Holiday Drinks Were Worth It?
A rundown of the six drinks that were offered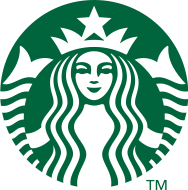 To celebrate the holidays, Starbucks launched six holiday drinks on Nov. 4. Starbucks is notorious for their unique coffee drinks and customizable options on their beverages, so many fans are racing to try them.
As a Starbucks fan and coffee lover myself, I decided to try all six holiday drinks offered and give my personal opinion and ranking on all six holiday beverages.
Iced Sugar Cookie Almond Milk Latte
Personally, the almond milk in the latte was not the best option for my taste buds. I recommend that one replaces the almond milk with oat milk instead for a better tasting experience. After replacing the milk in the beverage, the latte is a completely different beverage. The latte gives a hint of sugar cookie and has a lighter blend of coffee, unlike many of Starbucks' options.
Peppermint Mocha
According to Starbucks, the Peppermint Mocha is a "signature Espresso Roast combined with steamed milk, sweet mocha sauce and peppermint-flavored syrup, topped with whipped cream and dark chocolate curls." If that does not sound like Christmas in a cup, I do not know what else does. The Peppermint Mocha is one of my personal favorite seasonal drinks every time the holidays roll around.
Toasted White Chocolate Mocha Frappuccino
I'm personally not the biggest fan of Starbucks Frappuccinos, but the Toasted White Chocolate Mocha Frappuccino is definitely a dessert kind of beverage. It's sweet and the white chocolate really compliments the coffee in the blended beverage.
Caramel Brulee Latte
Caramel Brulee is one of my favorite desserts and I would say that this drink has hints of this dessert. The caramel in this latte is not overpowering and compliments the coffee extremely well.
Irish Cream Cold Brew
The Irish Cream Cold Brew has been an essential for me every year as the cold brew is bittersweet with a darker blend for whenever I need a more darker blend. This beverage is a must-try for coffee enthusiasts.
Chestnut Praline Latte
The Chestnut Praline is not one of my go-to drinks at Starbucks, but the latte has wowed me with it's flavor and how the chestnut goes perfectly with the latte. It is a beverage that I'd take with me if I were to go see the lights on a cold December night.
Leave a Comment