Free Covid-19 At-Home Test Website Launches Early
A limit of four free at home COVID-19 test kits are available per household
A new COVID-19 website called COVIDtests.gov launched early on Jan. 18 allowing for early access to those looking to receive free COVID-19 test kits at home. The website launched by the Biden administration, allows for a limit of four free testing kits per household.
With the Omicron variant continuing to strain hospitals across Southern California, with 43,883 new cases reported yesterday in Los Angeles County and COVID-19 testing sites replacing events held across Southern California and a spike in demand for testing, the launch of the new website offers relief to those looking for a free COVID-19 test.
The website leads directly to the USPS website where anyone seeking a test will then be directed to fill out a form with their contact information and will then be allowed to check out. No shipping costs or a credit or debit card will be required as every U.S. residential address will be eligible to order their free at home kits.
COVIDtests.gov will officially launch tomorrow morning with the kits expected to ship within 7 to 12 days. The website which was quietly launched early today and was operating at limited capacity with White House press secretary Jen Psaki warning of potential crashes or errors but assured that IT officials will be on hand to fix any errors.
White House officials also stated that beginning Jan. 15, private health insurances will be required to cover the cost of at home COVID-19 testing. Customers with private health insurance will be able to receive free COVID-19 testing with insurance companies and health plans being required to cover up to 8 free at-home testing kits per covered individual a month.
The Biden administration will also allow those who struggle to order through the COVIDtests.gov website or do not have access to the internet to order their free testing kits over the phone with a free call line.
Orders for COVID-19 at home kits will be shipped and delivered for free via first-class mail through USPS. As an increase in delays over the current surge in Omicron with nurses and grocery store workers being impacted the most, USPS has claimed that 90% of first class mail has been delivered on time despite ongoing delays due to COVID-19 and severe weather.
While the free at-home COVID-19 tests will be available to order only through the COVIDtests.gov website officials at the Federal Trade Commission are also reiterating a warning about potential scams online. One way to avoid buying or ordering a fake COVID-19 test is to purchase a test through one of the authorized U.S Food and Drug Administration websites or ordering through the usps.com special form found here.
Another way of checking for suspected fake at-home tests is to check the suspected website by searching the website and adding words such as scam, complaint or review. Individuals who pay for a test that was never received can contact their credit card company to dispute the charge. An example of a few fake and unauthorized COVID-19 tests can be found here while anyone suspecting a scammer or a bogus test can report it through this link.
Leave a Comment
About the Contributor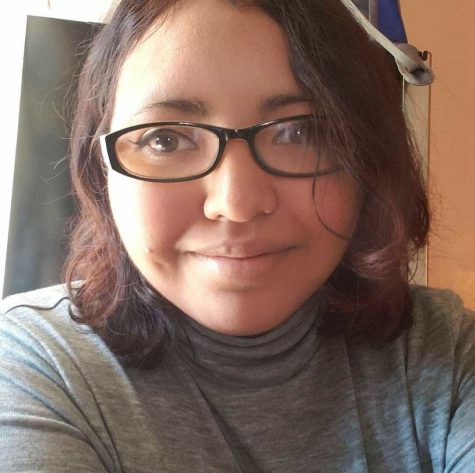 Gabby Flores, Staff Reporter
Gabby Flores is a staff reporter for SAC.Media. She is a journalism major who loves to write and listen to music.