Covina Approves Urgency Ordinance Regarding California Home Act
The city is tasked with adjusting its municipal code to match state law
Ordinance 22-03, unanimously passed by Covina City Council on April 5, establishes regulations concerning new residential developments under SB-9, also known as the California Home Act. The bill, which came into effect on Jan. 1, seeks to remedy the housing crisis by permitting ministerial approval of lot splits and two-unit developments in single-family zoning. Essentially, a lot with one home can now be developed to hold up to four.
The urgency ordinance, which went into immediate effect, is purposed with reviewing any property applications made under SB-9. According to the ordinance, the city's current municipal code is unprepared to properly review such applications, thus warranting the decree. It is set to expire after 45 days, by which the council will hold another vote to extend the ordinance.
Single-family zoning, which the state is famous for, disallows the development of anything other than a single detached home on parcels of land within the zoning. While SB-9 effectively eliminates this practice, it comes with restrictions. New developments must be in urbanized areas and cannot be in historical districts, prime farmland, wetlands or hazardous sites.
"This is an awful, awful thing," said council member Walter Allen III in reference to the bill. "This is why people are moving out of the state. This is a perfect example. We are allowing neighborhoods to get ruined."
The city has roughly 8,500 single-family lots.
Redondo Beach, Whittier, Torrance and Carson have challenged SB-9 in a joint petition against Attorney General Rob Bonta, and cities like Pasadena are establishing historical districts to bypass the law.
Council member Jorge Marquez asked community development consultant Nancy Fong whether or not the city hosts any historical districts. Fong gave a presentation on the necessity of the urgency ordinance and said that the city currently does not host any historical districts.
"The McIntire homes were built in the '40s and '50s. It's just a thought, which probably wouldn't get anywhere," said council member Allen III, who went on to reiterate his condemnation of the bill. "We're going to have people coming in and putting two structures in their backyard and renting them out. It's just a horrible, horrible thing."
Despite the pushback from Covina and many others, SB-9 is not expected to have a significant effect on housing. A study from UC Berkeley's Terner Center gauged that 97% of single-family homes will remain unaffected, and applications for lot-splitting and two-unit development have been sparse despite the law being in effect since the beginning of the year.
The council will vote on an extension of the ordinance on May 17, and if approved through a four-fifths vote, it will last for another ten months and fifteen days.
Leave a Comment
About the Contributor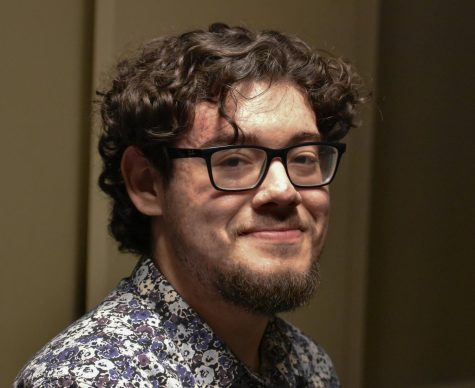 Bryan Jimenez, Editor in Chief
Bryan Jimenez is the Editor in Chief of SAC.Media. He can be reached at
[email protected]
.