Imi Ola. Lokahi
Remembering Coach Ron Kamaka
Imi ola. Lokahi.
This Hawaiian saying means "to seek our best life through unity." 
Coach Ron Kamaka instilled this championship mindset by preaching the importance of understanding yourself and bringing others along. Success based on family. 
Mt. SAC is family. 
Coach K has been the backbone of Mt. SAC's track and field programs for years. He joined Mt. SAC in 2006 as a full-time kinesiology professor and served as the track and field/cross country assistant coach before taking on the head coach position in 2013. 
Coach K had an abundance of experience and knowledge in nearly every event. He previously served at Cal State Fullerton for 12 years, as an assistant coach for eight years and head coach for four years.
He molded the programs in his image, creating a culture of positivity and harmony amongst his athletes.
"He inspired a lot of people, motivated, and helped a lot of people," Women's Head Cross-Country and Track and Field Coach Giovanni Lanaro said. "I think everyone is obviously affected."
Ilias Garcia, a current S.H.A.R.K. and professional sprinter, got to know Coach K over the last three years. He described the family-like tightness and bond on and off the track as irreplaceable – something you hold onto for the rest of your life. 
There is a pride in this family, bred and embellished in this community.
Garcia vividly remembered the intimidation the Mounties often brought to meets:
"We pull up to meets busloads deep! Not just one, or two, sometimes three! It's war. I'm out here to compete just like everyone else," he said. "It doesn't matter what school you run for. Mt. SAC is going to be a family, but we compete for each other!"
Coach K had built Mt. SAC's programs into state championships contenders. He had won a total of five state championships for Mt. SAC, and one major milestone was winning the state championship for men's cross country and track and field in 2018.
The entire Mountie community was blindsided and devastated by the loss of this beloved leader, family builder and beloved mentor.
Mt. SAC sprinter Gregory Hennes developed a tight bond with Coach K as a veteran of the track and field team.
To some, small conversations like checking in do not mean much. For Hennes, those interactions added up and meant a great deal to him.
"I can always hear him saying, 'Hey Greg!' I can still hear his voice," Hennes said. "Even if I'm not on the track, little conversations we've had about life and what my goals are, they stick."
The little things on this team never go unnoticed. 
One thing everyone noticed about Coach K was his smile. 
Joey Fox, a 3-year hybrid sprinter for Mt. SAC, highlighted the ray of sunshine that always came from Coach K.
"He had a big smile. I hadn't met Coach Kamaka yet. JB told him some of my times and I guess Coach [K] was pretty excited," Fox said. "The time I saw him smile the most was when I came back (from COVID) because he wasn't expecting me to, and it was just a smile I hadn't seen before." 
Like Hennes, many on the track and field team are dedicating this season to him. 
"You can tell that a lot of people are motivated," Hennes added. "Definitely."
Losing a significant figure and mentor to the program lit a fire in the hearts of many in the Mountie track family. 
Hennes, Fox and Garcia remembered the bus ride conversations and pre-meet discussions with Coach John Bolton being extremely intense and quiet before the Ben Brown Invitational on March 12. 
As their first meet since Coach K's passing, Coach John "JB" Bolton had to break the silence on the back of the bus: 
"Why is everybody so quiet and serious? I like it but why so serious, man…"
Coach JB did this to break the tension and liven up the spirits of his sprinters, as JB is normally loose and lax before meets. He noticed an energy shift in the team the minute they stepped on the bus. The Mounties would perform well and end up winning the 100m and 400 hurdles.
The athletes let Coach K's example fuel their drive and let their emotions be released.
"When I heard about his passing, I was devastated," kinesiology major Faythe Bergie said. "His joy, love for his athletes, and the love for the sport of track and field is something that I will always remember. I'm sad to know that he is gone, but happy to have crossed paths with such an inspirational human being."
Coach K's legacy will be remembered fondly among those lives he touched. 
Garcia puts Coach K's philosophy best. 
"We all love each other like it's a brotherhood," Garcia added. "Coach K, he instilled that on us from day one, giving us the whole Mt. SAC rundown – the tradition of champions being built here." 
Leave a Comment
About the Contributor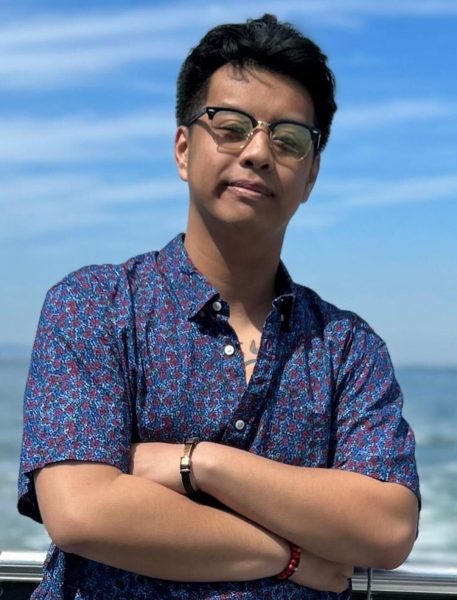 Robbie Doctor, Managing Editor
Robbie Doctor is the Managing Editor.