Get Your Own Cat Today
All you need to know about getting a cat with Los Angeles County's Catapalooza
The Los Angeles County Department of Animal Care and Control is hosting "Catapalooza" in the month of April, dropping cat adoption fees to $10 in hopes of finding new homes for sheltered cats.
At the start of the pandemic, pet rescues and shelters across California witnessed an increase in interest in animal adoptions. So much so that waitlists had to be put in place to better sort out the demands.
L.A. county mayor Eric M. Garcetti, made a statement about the amount of animals that were fostered and adopted during the pandemic.
"Because of the incredible response from the Los Angeles community, many people have stepped up to foster or adopt animals," Garcetti said. "Last month, the department placed 307 animals in foster care; found new homes for 919 others; returned 254 animals to their owners and placed 752 with [L.A. Animal Services] LAAS rescue partners."
While the interest in adoptions were tremendous, the shelters were still struggling in other ways throughout the pandemic.
Animal Control Manager Fred Agoopi of L.A. County Department of Animal Care and Control gave details on how the county's animal shelters were affected during the pandemic.
"We really lost a lot of good people in our volunteer base, as most of our volunteers were retirees," Agoopi said. "With the pandemic really affecting the elderly and immunocompromised we lost a good portion of our volunteer base."
In addition to losing volunteers and staff, shelters also saw complications with taking in more animals and not being able to host animal adoption events. Agoopi said that there was a stop to off-site adoption events. Due to the pandemic, shelters didn't want to create a large gathering of people so that halted some of their big events.
Despite this, Agoopi said the L.A. County Department of Animal Care and Control was able to get creative and host virtual adoption events, and that adoption rates were still positive. Agoopi gave thanks to the people of L.A. County for their support.
At the start of the pandemic, the L.A. County Department of Animal Care and Control reached out to the community to foster animals to adopt.
"We saw a significant turnout at the onset of the pandemic where people, now that they were working from home or had the capability to take on an extra pet, really stepped up to challenge," Agoopi said.
While there was a spike in pet adoption in 2020, the following years saw a rise in pet surrenders. However, Agoopi said that the rate of adoption is still higher now than in the years before 2020.
The L.A. County Department of Animal Care and Control also provided assistance to individuals to help them better take care of their pets.
"We allocated resources to individuals in need," Agoopi said. "If somebody couldn't pay for dog food or cat food, the department stepped in and provided them the food to get them through the process to avoid having their animals turned into the care center."
Other resources that were allocated, comprised of medical resources like their Vets at the Park program, behavioral support and other pet supplies. Animal shelters and rescues in L.A. county might not be having the same struggles they were in the beginning of the pandemic, but Agoopi found there was still a need for assistance at these care centers.
Agoopi believed there should be more staff in the shelters to give the animals the care they deserve. He found that those in the L.A. county can help in other ways like helping to raise funds for the Department of Animal Care and Control and volunteering for their services.
However, Agoopi said that adoption is the most important way to provide an act of service.
"Adoption is the number one way," he said. "If they can come in and adopt a pet and reduce our numbers."
It was for this reason the "Catapalooza" event is being held by L.A. County Department of Animal Care and Control. The cost of cat adoption will be reduced to $10, and this covers the cost of the adoption, the vaccinations, the microchip and the spay or neutering.
The only thing that is not covered in this cost is if one adopting a cat lives in a city that requires licensing for cats or if the animal care centers have to release a kitten on a spay or neuter waiver.
The American Society for the Prevention of Cruelty to Animals, also known as ASPCA, is sponsoring Catapalooza, and the event runs through the entirety of the month of April.
Those interested in adopting a cat or volunteering for their services are encouraged to visit the L.A. County Department of Animal Care and Control and contact one of the seven shelters – Agoura, Baldwin Park, Carson, Castaic, Downey, Lancaster and Palmdale – closest to them to schedule an appointment to meet the cats that are ready to find a home.
"The more support we get, the more animals get adopted out," Agoopi said. "It's a simple equation."
Leave a Comment
About the Contributor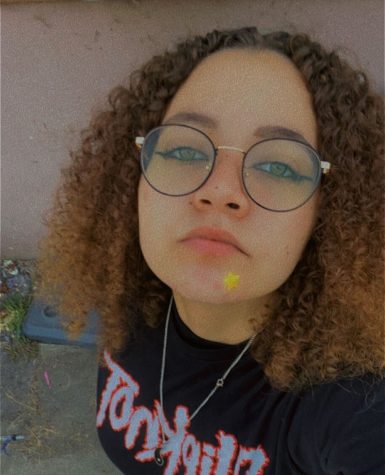 Delila Grubaugh, Features Editor
Delila Grubaugh is SACMedia's Features Editor. She is a first generation college student majoring in journalism and social justice. She dreams of being able to write a book one day and successfully make at least one short film in her lifetime. As a current peer navigator for the EOPS/CARE program she finds it to be incredibly important to work to help others, and she loves journalism as it can at times be democracy and social justice at its finest. She believes that if we are granted the right to freedom of press and freedom of speech we should be able to utilize it to benefit the people. She loves tea, Halloween, sunflowers, rock music and poetry. She is a California girl at heart and supports almost any Los Angeles team there is. A lover of journalism and advocacy, naturally someone she looks up to is Kara Danvers-aka Supergirl. She hopes to be as strong as her one day.