Take the Leap, Pursue Your Passion
Kirin McCrory found their place in the world of theater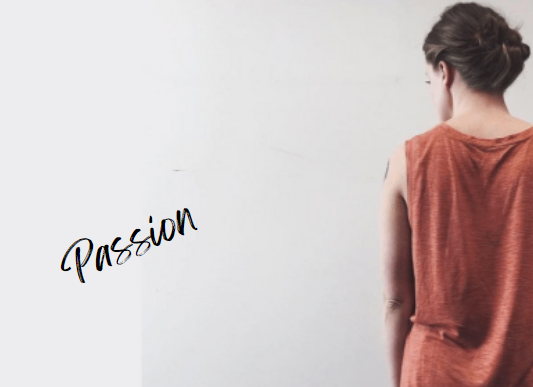 In their senior year of high school, Kirin McCrory thought that they wanted to pursue a degree in journalism. That was their intention, as they spent their hours working towards applying to different journalism programs. But when the application deadlines approached, their heart told them that they should follow a different path. A path that they had been seriously dabbling with since high school. So at the last minute, McCrory decided to follow their heart and changed their major to theater arts.
McCrory was accepted to Emerson College, one of the best schools in the country for theater, for the fall of 2007.
While aiming to earn their Bachelor of Arts, they utilized their time to take courses that expanded their capabilities, such as fight choreography for theater.
Their main emphasis at Emerson was playwriting. Though McCrory didn't fully consider writing a play until they had seen that the winning stories of a playwriting competition at their school severely lacked female parts.
While being born out of an emotional spark, their first playwright, "Chops," was written with nine female characters. That script ended up winning the same competition during their senior year at Emerson and it also got produced.
Thus, began a more particular passion in their life.
After Emerson, McCrory spent some time getting a grasp of the theater industry. For three years, they lived in New York City to try acting for projects as well as pursue their playwriting ambitions.
"The real world is where you get a lot of really great training in the theater that I think schools have a hard time teaching because of the nature of school," McCrory said.
In 2014, McCrory became the literary manager for the theater company, VanguardRep.
As the literary manager, they spend their time reading scripts from playwrights, recommending them for production, then working with playwrights on revisions of their scripts. Even though it was an unpaid job, McCrory loves reviewing scripts because they take into account how theater is a collaborative art form.
Matthew Kellen Burgos, artistic director and founder of VanguardRep, has described literary manager as a tasking job. Thousands of plays are written every year and it is the job of the literary manager to read and analyze all of them.
"They (McCrory) are very good at that since it's [a] very unique skill set," Burgos said. "Most people can only read one script and analyze well where they can read multiple scripts and fully understand them."
When it came to reviewing scripts, McCrory worked with the playwright to help them expand on their initial idea to make it the best version for that particular playwright.
"I like to get the big ideas as solid as possible because I think that makes the smaller scale stuff much easier," McCrory said.
They moved back to Southern California after meeting their current spouse at a writing residency, who is a professor at Mt. San Antonio College.
They then went back to school for a three-year Master of Arts program at the University of California, Riverside. They took courses with an emphasis on creative writing and writing for the performing arts.
Even when working as literary manager for VanguardRep, their passion for writing their own material was as strong as before. The plays they had written during their time at UCR were "Counter/Tops" and "Tied to the Mast" which both had productions.
When they completed their program at UCR, they spent that summer with VanguardRep, helping them structurally design and founded the Windmill Arts Center in East Point, Georgia in 2017.
McCrory then came to teach one course at Mt. SAC as an adjunct professor in fall 2017. However, when they arrived, they were asked to teach two more classes and also direct a show.
Although the first semester was more than they bargained for, it offered a lot of useful experiences.
"I learned a lot and I would not have chosen to start that way, but trial by fire has its uses as anything else," McCrory said.
As a theater acting professor, McCrory wanted to teach a class they wish they could have taken in school. As a result, McCrory uses processed learning. This is a style of learning that focuses on how much effort the students are putting into their assignments such as monologues.
While the student's effort progresses, preparation for each performance of a monologue must be made for true progress to be shown. Preparing for a monologue can indirectly help students prepare better in other aspects of life as well.
McCrory described acting as an action that we do in our everyday lives whether we're talking to our professors, parents, employers or friends in all different ways from each other.
They said that their favorite course to teach was playwriting. They also discussed the importance of students taking part in productions. They felt that the best way for students to learn theater is to experience the work rather than study it.
McCrory gave advice to those who are aspiring to become playwrights in the future. The key point of their advice was that it is very hard to become famous from playwriting, so follow it with the intention of giving your own artistic perspective to the world.
"All you have to do after a writing play is find people you want to work with, who want to do your plays and whatever that looks like is good," they said. "If it's for free in a tiny town in the middle of nowhere, that is still good because you are still a playwright, you're still contributing to the world, and you are still an artist."
Leave a Comment
About the Contributor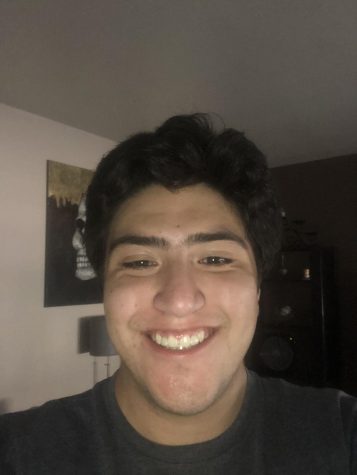 Armando Sanchez, Senior Staff Reporter
Armando Sanchez is a senior staff reporter for SAC.Media.