Third Fatal Shooting Hits San Gabriel Valley This Month
These incidents have resulted in four deaths, three arrests and a suspect on-the-loose
In the past six days, three San Gabriel Valley cities – Baldwin Park, Covina and Azusa – have sustained incidents of fatal gun violence. All three shootings are under active investigation, but the details of each remain sparse.
On June 5, Baldwin Park's Police Department responded to several reports of gunfire on the 4200 block of Merced Ave. at roughly 9:22 p.m. Upon arrival, police encountered two wounded individuals in the backyard of a home on the street. Both victims were shot in the upper torso.
The two victims, a 23-year-old woman and her 6-year-old son, both succumbed to their injuries. The woman died on the scene and the child was transferred to a hospital where he was pronounced dead. Although the suspect of the shooting fled the scene, officials are now searching for 36-year-old Rigoberto Covarrubias, the victim's boyfriend.
The incident is believed to be a domestic related issue.
The two fatal shootings that transpired in Covina and Azusa occurred on June 3 and June 2, respectively. Suspects have been arrested in connection to the shootings in both cities.
Around 4 p.m. on June 3, Covina's Police Department reported to Kindred Hospital in West Covina upon a tip from the West Covina Police Department that a patient afflicted with gunshot wounds may have been injured in Covina.
The person who drove the victim to the hospital told officers that the incident occurred at a local park, but was later clarified to have occurred at a liquor store off of Hollenbeck Avenue and Arrow Highway. Two individuals were taken into custody in relation to the shooting.
The victim did not survive the injury. One day later, 38-year-old Luis Gonzales was arrested and charged for the homicide.
Azusa's Police Department responded to a call on the 200 block of South Noble Place around 3:35 p.m. on June 2. They encountered a man injured by gunshot wounds who died the next day at a local hospital.
According to authorities, the man was spray painting graffiti when the incident occurred. Two days later, two arrests were made in relation to the shooting. No further details have been released.
In all three cases, individuals with information are urged to contact the relevant authorities.
Leave a Comment
About the Contributor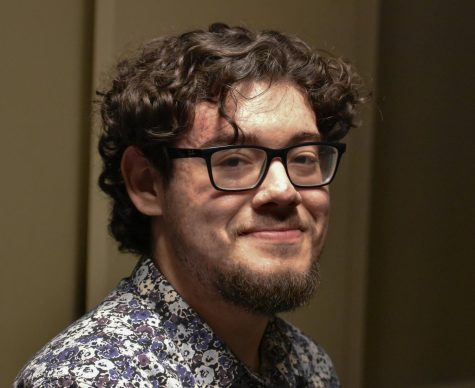 Bryan Jimenez, Editor in Chief
Bryan Jimenez is the Editor in Chief of SAC.Media. He can be reached at
[email protected]
.