Bringing It Back Home
Brianna Goris is more than the dugout's confident triple crown first basemen
The name "Brianna Goris" sent fear into every team the Mounties faced during the 2022 softball season.
Finishing the season with a batting average of .532, 49 RBIs and 15 home runs, Goris has been lethal in the batter's box.
This freshman first baseman led her team to the state championship in Bakersfield, California after crushing a 2-run home run in the third game against Bakersfield Community College Renegades in the Super Regionals. Her homerun solidified the 4-1 win over the Renegades.
Goris did not start out her college career as a member of the Mt. SAC softball team.
She started out in Division I in the Colonial Athletic Association at James Madison University in Virginia. She first attended JMU in 2019 before the COVID-19 pandemic began.
Being recruited straight out of high school, Goris went into her true freshman year at JMU with excitement, but she quickly learned the grueling schedule of Division I softball.
"Going Division I was a big eye opener for me," Goris said. "Once I got there, it was straight business."
Her days started at 5 a.m. in the weight room, then class, followed by a quick lunch, practice, study hall and treatment before even more work. The life of a college athlete is challenging on both the mind and the body.
During her time as a Division I athlete, Goris experienced a number of challenges.
Being on the East Coast and far away from her family made her homesick, but the real challenge came after she injured her wrist ligaments and needed reparation surgery.
"I had to figure out what I was going to do from that point forward," she added. "Stay, knowing I won't be playing, or take a step back to heal?"
Then the pandemic caused universities to shut down everywhere, helping her make her decision.
As things changed at JMU, she found herself forced to take time off and heal from this surgery. Leaving the sport was one of the toughest decisions she had to make.
"I think that was the sign I needed to know that I wasn't where I needed to be during that time, so I took a step back from softball and school to come home and work," she said. "I wasn't ready to let the game go. Yes, I was injured so I knew that in order to come back I had a lot of work ahead of me…I love this game too much and I wanted to enjoy it while I still can before I had to say 'I wish I had…'"
She became depressed without softball. She had dedicated her life to the game and it had always brought her so much joy.
To regain that joy, she decided to return to the thing she loves the most by joining Mt. SAC. She returned to softball in the summer of 2021.
Returning meant she had to start from scratch, though.
Things that were easy for her to do before taking a year off were no longer easy tasks, which frustrated Goris:
"I thought I could never be the same again."
After what felt like "forever" to her, things began to start clicking. She was happy that she had physically passed where she used to be a year ago with her injury.
"I'm still striving to be better each and every day," Goris said. "Slowly adding more and more to push myself past my limits."
Having been with Mt. SAC softball for a full year now, Goris has truly made an impact in the program both as a player and as a leader. Goris' "one more" mindset has not only been prevalent in her performance, but has been instilled into her teammates as well.
Goris said that the team at Mt. Sac is what solidified her belief in the fact that Mt. SAC is her home. She talked about the family dynamic and strong team culture as being the biggest reason for their success in the 2022 season.
She credited every single player from team 22 in making this part of her life extra special. She felt that she would not be where she is today – a triple crown Southern California MVP, All-American and SCC Junior College Player of the Year – without the support of her teammates and coaches here at Mt. SAC.
"There is something about team 22 that stands out more than the rest and that is that we truly are here for one another," Goris added. "Mt. SAC is my home, and team 22 is my forever family. It's us, it has always been us."
Leave a Comment
About the Contributor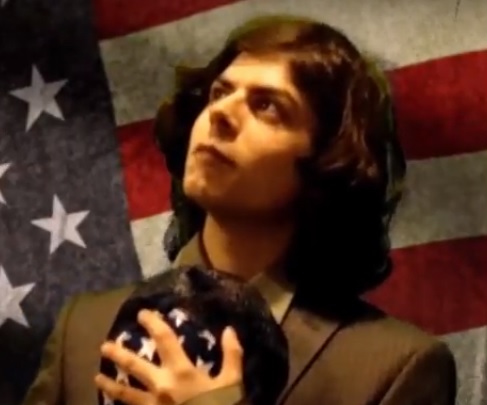 Joshua Sanchez
Joshua Sanchez is the former Editor in Chief and News Editor of SAC.Media. He was previously the managing editor of LAHS' student newspaper,
The Conqueror
. A portfolio of his reporting work can be found at
jdjoshsan.wordpress.com.