Save Our Home Or Die Trying
Our survival depends solely on our next move
We need to talk about climate change and how it is beginning to take a toll on us here in southern California. For many, the topic of climate change can open up a debate on whether it is real or not. Unfortunately, it's real. And it's getting bad.
I'll be honest, when I was a kid I didn't really pay much attention to experts as they began sounding the alarm about climate change and the effects it would have for us in the future. I remember writing essays about it and having brief discussions with other classmates but I never really gave it a second thought.
It doesn't necessarily mean I didn't try and do my part in picking up trash and trying to reduce the amount of plastic I had. I always assumed it would go away and it didn't. We still have a chance to save our planet for our future generations.
Californians are beginning to feel the toll of climate change as we are currently facing the worst drought in decades. Here in California, we are starting to feel the intense heat and with extreme heat comes wildfires. With the drought growing worse every year officials are already warning the public of a longer and earlier start to the wildfire season.
This year's wildfire season could not start at a worst time as California goes under strict water restrictions in order to combat the severe drought. Packed on with the rapidly changing climate, we are finding ourselves in a seriously dire situation.
As stated earlier, it is not too late to begin to try and reduce the impact we have on the planet. One of the ways to help our planet is by switching to using public transportation. This is a very helpful way and does not affect one's budget as the cost of public transportation amounts to less than $5 a ride. Reducing the use of our carbon footprint can help preserve our environment by helping reduce the amount of fossil fuel that remains in the atmosphere.
Another easy solution is to avoid using plastic straws. Only about 9% of plastic straws are recycled with the remaining plastic being scattered into oceans or landfills. While California has banned plastic utensils and straws, it doesn't necessarily mean that the state will remain plastic free. Restaurants will still continue to provide plastic utensils to customers upon request which combats the environmentally friendly idea former California Gov. Jerry Brown had signed into law.
Plastic is currently the leading cause of death for many animals both on land and in our oceans with about 11 tons of plastic waste ending up in oceans. Reducing the use of plastic straws, bags and utensils and switching to reusable metallic straws and flatware can help preserve our environment.
Another solution to conserve our dying planet is by donating to organizations tasked with helping the perseverance of our planet. There are many organizations that aim to preserve and educate the public about the importance of our lands and oceans. Conservation groups such as The Sequoia Conservation helps conserve Sequoia trees which are in danger due to California wildfires.
Other conservation groups such as the Ocean Conservancy are determined to conserve and preserve our oceans. Oceans are an essential part of our planet as well as the adorable ocean creatures living in our oceans. Every animal that roams our lands or lives in our oceans deserves to be protected.
We only have one planet. It's time we actually do something to conserve it.
Leave a Comment
About the Contributor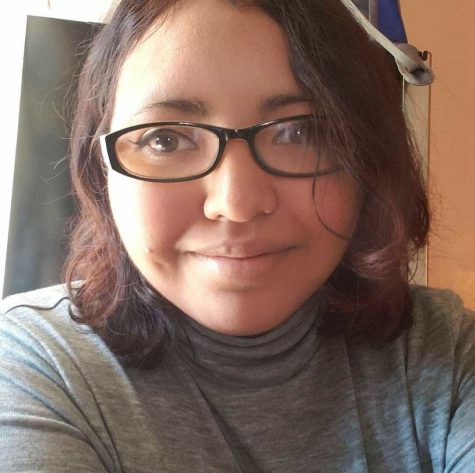 Gabby Flores, Staff Reporter
Gabby Flores is a staff reporter for SAC.Media. She is a journalism major who loves to write and listen to music.