The Labor Movement Is Facing A Critical Moment
Major union election victories give labor organizers rejuvenation amid a favorable labor market
With the recent successes of the Amazon Labor Union in Staten Island, New York, and Starbucks Workers United in stores throughout the country, labor unions are receiving more attention and support. Economic uncertainties such as rising gas prices, stagnating wages and increasing inflation are felt hardest by the working class people of America. Now more than ever, labor unions are in a position to mobilize off of underlying discontent among the working class.
Recent polls released by Gallup have shown a jump in approval among Americans for labor unions. Still, some remain skeptical of the labor movement's potential, pointing out declining union membership numbers from 2020-2021. Labor unions are facing an uphill battle in taking on the corporate interests and extensive cash flows that oppose them, but polling trends indicate that they have regained much of their previously lost popularity. Taking advantage of the current economic climate as well as resilient and clever activism through social media has played a key role in their recent victories.
The current unemployment rate of 3.7%, a post-pandemic low, gives workers valuable leverage over their employers. It is in this economy that labor unions must take advantage fast. Additionally, the growing discontent among workers with wage stagnation combined with rising inflation, and looming fears of a recession offer labor unions appeal that they have not had for decades.
So far this year, pro-union organizers have been winning big. A report published on Aug. 30 by Gallup indicates that public approval of labor unions is at the highest it has been since 1965. In addition, another report from the National Labor Relations Board shows a 57% increase in filings to start new unions since 2021.
However, this is not without opposition. The Huffington Post revealed that Apple, Google and Amazon are among some of the larger companies to launch anti-union campaigns against the formation of labor unions. Amazon, founded in 1994, has spent millions of dollars in recent years to counter the grassroots efforts of the ALU. The United States Department of Labor filings show that Amazon spent $4.3 million in 2021 on anti-union consultants.
Amazon.com Inc., employing 1 in every 169 workers throughout the country and being valued at $1.3 trillion, dominates the eCommerce industry, and has a profound impact on the U.S. and global economies. Following the emergence of the ALU led by former warehouse associate Christian Smalls, Amazon's union-busting tactics and the money spent doing so shows that they perceive unionization among their workforce as a threat.
Victories have been profuse for the labor movement this year. However, the enormous task of challenging corporate interests and obtaining demands from employers is far from finished. The ALU has an upcoming election at another facility in New York, this time in Albany, and union petitions are being filed at Starbucks locations throughout the U.S., including some in Los Angeles County. Among them were the union elections held at the Starbucks store on Citrus Avenue, in Covina, California. Walk-outs at an Amazon facility at the San Bernardino International Airport in August also made headlines recently.
President Joe Biden has also offered his own support to labor unions and workers, speaking at multiple events to celebrate Labor Day. Biden spoke at Laborfest in Milwaukee, Wisconsin, as supporters held "Union Strong" signs in the background.
While recent union elections have been covered by many national news outlets, labor unions are involved in the lives of many millions of Americans. About 1 in 6 Americans live in a union household. Still, the grassroots organizers at the ALU, SBWU and labor unions across many industries continue on in their collective bargaining and organizing efforts for the workers they represent.
View Comments (1)
About the Contributor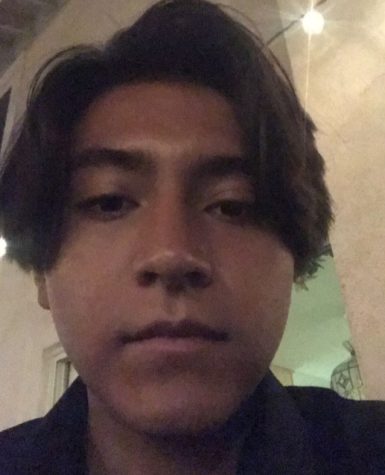 Ruben Montoya, Opinion Editor
Ruben Montoya is the Opinion Editor for SACMedia. As a journalist, he enjoys spicier, hot takes on the news. In his free time, he is a huge hyperpop and EDM listener, gamer and major fan of the Dodgers, Lakers and Arsenal FC.