Inflation grows 0.1% in August
Inflation shows signs of slowing, but the impact is still felt by students receiving financial aid
The consumer price index, released by the Bureau of Labor Statistics on Sept. 13, revealed a 0.1 percentage point increase in inflation across all commodities in August. Despite the slight increase, inflation on gas prices continues to decline, currently at 25.6%, down by 18.4 percentage points from July. According to the index, prices on all products have risen 8.3 percentage points in the last 12 months.
The past year of inflation has especially impacted college students, many of whom that balance school and work schedules now bear the extra burden of a more expensive cost of living.
As per the index, prices on energy commodities, such as gasoline, are up by 44.9% from last year. Food costs are up by 7.6% for food away from home, and 13.1% for food at-home. Overall, workers are spending more on products despite their wages not rising at the same pace. As of the most recent economic cost index released in June, wages increased at a rate of 5.4%.
75% of Mt. SAC students receive some form of financial aid, including tuition assistance and support for living costs to low-income students.
One such student is computer science major Eric Torres, 37, who works as a driver for Uber and Lyft outside of school. Torres said that his grocery bill was the first thing that came to mind and that inflation has had a domino effect. He stated that increased gas prices mean that he brings home less money and has to adjust his grocery budget accordingly.
"Thankfully, I drive a Corolla," he said. "I'm definitely cooking in the house more now." Torres mentioned that he has been affected most notably by the rising cost of meat.
Political science major Hayley Kim, 18, said inflation has made her more thoughtful about her spending.
"I think about now, how far am I going to travel and if I will have enough money for gas and food," she said.
For those in need of financial assistance, Mt. SAC offers a variety of programs to eligible students seeking relief. First and second year students can apply for the Promise+Plus Program which includes benefits such as money for textbooks and supplies, free parking permits and campus dining cards. Students in the program may also be eligible to apply for the Promise grant/fee waiver.
Gas cards are offered online via the basic needs assistance program, where students can apply and see if they qualify for the benefits. CalFresh outreach is additionally offered at building 9G in the Basic Needs Resources Center where staff can offer you help applying for EBT cards. The Mountie Fresh Food Pantry located in Building 67A room 163 also offers a limited selection of free food products to all students.
Leave a Comment
About the Contributor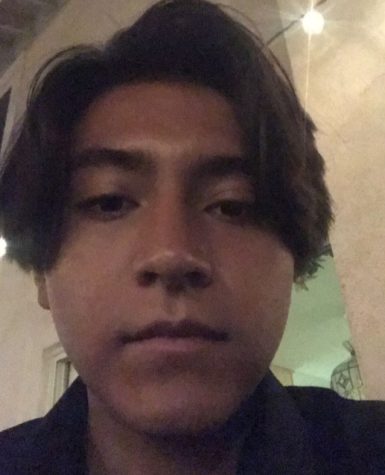 Ruben Montoya, Opinion Editor
Ruben Montoya is the Opinion Editor for SACMedia. As a journalist, he enjoys spicier, hot takes on the news. In his free time, he is a huge hyperpop and EDM listener, gamer and major fan of the Dodgers, Lakers and Arsenal FC.