Three boba shops for late night cravings
Here are some boba shops worth checking out that operate past typical hours
For those late nights out with friends or those all-nighters dedicated to doing homework, here are some recommended boba shops that remain open at later hours for convenience and enjoyment.
Summerfield Tea Bar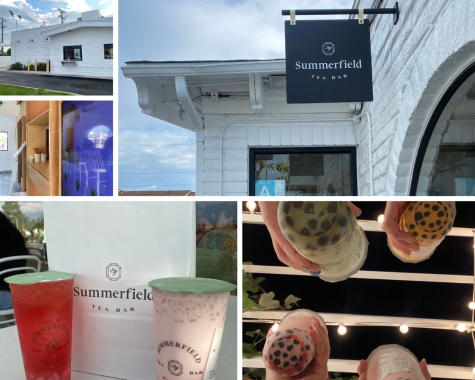 Summerfield Tea Bar is a popular boba shop in Rowland Heights. People of all ages can be found socializing and enjoying themselves at this spot. There are still crowds of people 30 minutes before closing time. which is at 1 a.m. every day. This tea bar is even open on Christmas day. The decorated fairy lights surround the outdoor patio, giving the location a minimalist backyard garden summer vibe. Indoor seating is simple and has a homelike atmosphere to it. Customers can purchase drinks on the go or use the drive-thru window.
Summerfield offers drinks sectioned and organized by house specials, milk teas, fresh teas and signature snow. The menu describes each drink in detail of flavors and ingredients. Summerfield offers an option to remove certain ingredients from drinks.
A highly popular item on the menu is called Brown Bear Boba. It is one of the house special drinks and it almost tastes like cereal milk, it has a subtle sweet milky/honey taste. There are also snack options which include popcorn chicken, house french fries, mozzarella sticks and crispy tofu. Each has a certain spice level that range from non spicy, mild and medium.
Teaspots
Cravings will be satisfied at Teaspots in West Covina. With playful artwork and decorations in theme with the seasons, it feels like the perfect place to relax after a long day or to have a study session with a group of people.
Teaspots is known for their popcorn chicken, which is always crisp and full of flavor with a kick of spice. And not only does the spot offer drinks and finger foods, the menu consists of full dish items including rice dishes with a side of grilled pork chops and shrimp wonton soup.
There are also dessert options of shaved ice and sweet Nutella brick toast. The winter melon boba smoothie, an ice blended drink with a sweet melon flavor, is a great choice to get on an especially hot day. The staff is friendly and welcoming. Drop by Teaspots before closing time at 11 p.m.
The Ice Bar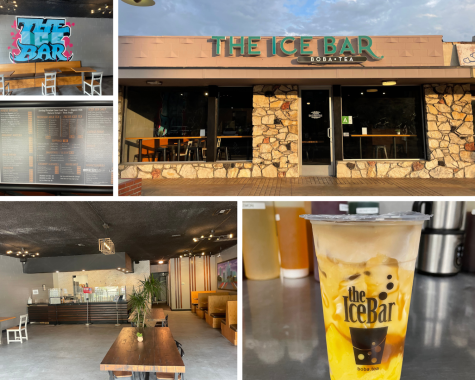 Located in West Covina, the Ice Bar has a hip aesthetic atmosphere with dimmed lights, graffiti art and a music playlist of all the top hits. The store is open from 12 p.m. to 12 a.m. every day and is also conveniently located near the Edwards Regal Cinema. It is the perfect place to go after watching a late night movie.
The Ice Bar offers many boba tea drinks, most are customizable to one's liking. For those who don't sit well with dairy, substitutions include soy or oat milk.
A good drink recommendation is coconut caramel milk tea with boba. It is a sweet creamy drink with a bit of tea to balance the flavor of the coconut milk.
Aside from boba, the store also sells coffee, smoothies, slushies and even lemonade refreshers. For food options, the menu offers "foodcessories" that include french fries, sweet potato fries, popcorn chicken, veggie spring rolls, chicken tenders and calamari. As their newest addition, the Ice Bar now offers chicken wings that come in buffalo, lemon pepper or cajun flavor. Stop by to try it!
Leave a Comment
About the Contributor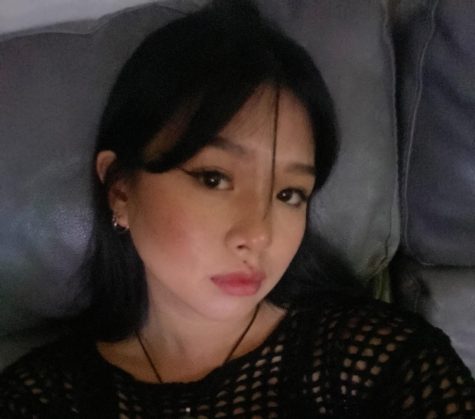 Lauren Aquino, Features Editor
Lauren Aquino is the Features Editor for SAC.Media.