What's happening six years into the lifespan of 'Dead by Daylight?'
How does a horror game manage to keep things new to stay alive
The asymmetrical multiplayer horror game "Dead by Daylight" fights to keep things fresh by recently reworking core features of the game and also releasing a licensed "Resident Evil" chapter, which came to the delight of many fans.
Similar to popular horror films, "Dead by Daylight" has captured its own cult following. The game was released in June 2016 by Canadian Developer BHVR and just hit 50 million players worldwide in its sixth year.
In case readers are unfamiliar with the terms, "Dead by Daylight" is considered an asymmetrical multiplier game because each match revolves around two roles going against each other: survivors and the killer. These two roles must finish completely different tasks in order to achieve a "winning" result for the players involved.
For the four survivors playing, their main goal is to stay alive by powering up generators that help players power an exit door to the map. The single killer has the sole intent of hunting down each survivor and sacrificing them on hooks to "The Entity" before the survivors can manage to complete their tasks and escape alive.
With over 60 different characters in "Dead by Daylight," this may be one of the game's most popular aspects. BHVR has been able to release multiple chapters that are licensed from major horror films and games. Some of the most notable collaborations have been with "Stranger Things," "Saw," "The Texas Chainsaw Massacre," "Nightmare on Elm Street," "Halloween" and "Silent Hill," just to name a few.
The most recent addition, introduced on Aug. 30, features more characters from the extremely popular series "Resident Evil." The release of Chapter 25: Project W witnessed the addition of a new killer, Albert Wesker (The Mastermind) and two new survivors, Ada Wong and Rebecca Chambers.
After adding yet another set of characters from the popular cult horror series, it makes sense to see why this game has grown in popularity over the years, but developers have taken one additional step to ensure things don't get stale.
In June 2022, BHVR reworked 49 perks which were getting overused by players in the game. These perks are four skills that each player can use during the match to increase their chances of winning. Since the update, BHVR has reported a complete change in player loadouts across the community.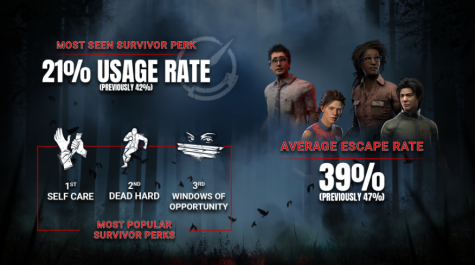 Among the perk rework was an additional update to decrease the lobby wait times for players trying to find matches, especially in the evening. This new system incentivizes player roles by giving extra in-game currency (bloodpoints) to roles needed in the server at that exact time, encouraging more players to fill in the needed role making games load much quicker.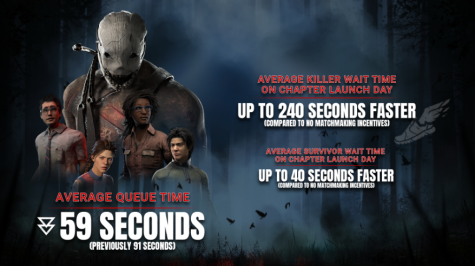 Although no official details have been released so far, "Dead by Daylight" is slated to release its next new Chapter in November 2022 with even more characters to add. The game is available today on almost any gaming platform you can think of.
Leave a Comment