A guide to eating plant-based foods at Mt. SAC
Here are the options for those who prefer plant-based foods
Eating a plant-based or vegan diet is not just a trend, but a lifestyle for many Mt. SAC students. Unfortunately, they simply have less campus food options than their peers.
Whether students choose to eat plant-based for health, environmental or moral reasons, they all have one thing in common: they need something to eat.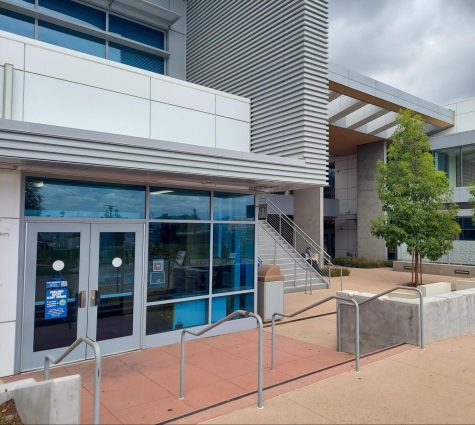 In 2018, the global market for vegan food was calculated to be worth $12.69 billion and growing. Although the numbers are steadily rising, the options available on campus are a little slower in their growth.
A student who arrives on campus early in the morning and walks inside the Mountie Stop, Prime Stop or Common Grounds will discover noticeably fewer plant-based options to fuel them throughout the day.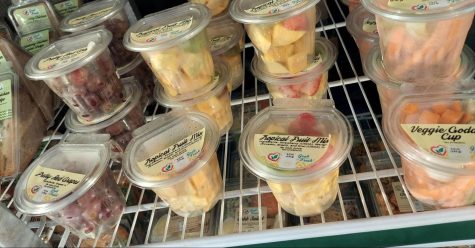 These students are not left completely abandoned as there are options of peanut butter and jelly sandwiches on wheat bread, fruit bowls and Veggie Goddess Cups. Although the Veggie Goddess Cup could be an option, the dipping sauce inside is ranch, so vegan students would need to eat the vegetables by itself or bring their own vegan sauce.
A warning to vegan students in a rush: Mountie Markets offers a pre-made meal called the Spicy Vegan Wrap, but the item is extremely misleading. The ingredients reveal that this item actually contains dairy and eggs. The wrap is only "vegan" in its name.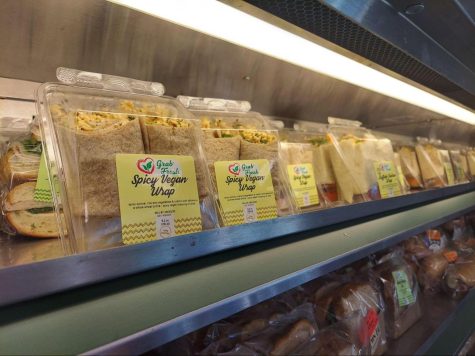 Aside from the few plant-based meal offerings, the other options available are mainly on snack shelves. The healthier snack options are almonds, peanuts or pistachios, but be aware that the flavored versions may have a high sodium intake.
If students are craving protein for fuel, Lenny & Larry's cookies or Clif Bars are decent plant-based options. Those who are allergic might want to avoid these as they are manufactured and processed in facilities that handle dairy products.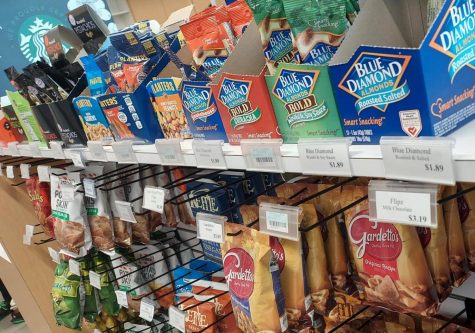 Other snack options are bags of chips, pretzels and other less-healthy treats. Remember, just because something is plant-based does not necessarily mean it's healthy!
Students who arrive on campus after 10 a.m. can expand their options further at the Mountie Cafe, which offers a warm plant-based food option this fall semester.
According to the Sodexo website, vegan options are listed with a "VG" on menus. The information from the site indicates that students will be restricted to just one place inside the cafe this fall, Tres Habaneros.

The menu at Tres Habaneros allows customers to create a burrito or bowl using black, pinto or refried beans which are the few lone items listed as VG in the entire cafe. With the addition of lettuce, pico de gallo and guacamole, this burrito is a viable hot food option available directly on campus.
If a student has time to secure a reservation at Cafe 91, a student-run dining experience on campus, they won't have much luck there unless they are seeking dessert. The only item on the fall 2022 menu listed with the VG logo is a sorbet dish.
Although the available options are few and far between, informed students can still manage to satisfy their cravings while eating plant-based or vegan at Mt. SAC.
Leave a Comment