Opinion: It has never been more expensive to watch live music
Ticket-selling giants such as Ticketmaster are charging astounding prices from the nosebleeds to the floor seats
Ticket costs are absurdly overpriced. As many artists announce their first tours since the pandemic started, concerned citizens and fans of artists and bands alike are speaking out against ticket selling platforms such as Ticketmaster. From John Oliver, to brigades of "Swifties" on Twitter and even President Joe Biden, people are fed up with the shockingly expensive prices of concert tickets that platforms like Ticketmaster and StubHub are getting away with. This slow gentrification has made watching your favorite artists perform live just another pricey event to post and brag about how nice your seats are on Instagram. This is robbing fans, especially more cash-strapped and younger audiences, of the authentic experience that past generations could enjoy for comparatively miniscule prices.
According to Ticketmaster, tickets on the second deck and at the side of the stage for Blink-182's upcoming concert at Banc of California Stadium are starting at a whopping $163, but that's not even the most outrageous part. Fans who look to get into the mosh pit will have to pay upwards of $450 for floor tickets. These soaring prices are before taxes and the many hidden fees that ticket-selling platforms are notorious for, adding even more of a burden on fan's wallets.
If you are a fan of K-pop girl group BLACKPINK, have fun finding tickets starting at $292 on the second deck for their upcoming shows also at Banc of California Stadium. "BLINKS" looking to get closer to the action will have to do so starting at $400 for floor seats!
Compiled on top of parking costs, food and beverages at the venue and pricing on merchandise, being a fan of your favorite musician has never been more expensive. These impacts are felt most by Gen Z and millennial fans, as they make up a majority of fans in the streaming age of music and are less wealthy than the generations prior.
Even more infuriating is accessibility to buying tickets in the first place. Especially for more popular artists, ticket scalpers now use bots to sweep up all of the tickets and resell them, leaving fans who actually want to go to the event to have to go through resellers who will jack up the prices for the sake of making a profit.
Thankfully, it looks like more and more people are catching on to this problem. In a recent tweet, Biden described hidden fees on concert tickets as "unfair" and "deceptive." Comedian John Oliver in his HBO show "Last Week Tonight with John Oliver" also spoke out about these practices in a segment back in March. In the segment, Oliver finds hidden fees charging upwards of 75% of the cost of the transaction and in one instance, fees adding up to more than the cost of the tickets themselves.
As of the first-quarter 2022 reports, Ticketmasters market share is a whopping 55%, giving them monopolistic control over the ticket marketplace. As such, Ticketmaster's domination over the market allows them to act without recourse in overpricing to their customers, as no other ticket seller can offer the selection to events that Ticketmaster can. The New York State Legislature recently banned hidden fees on concert tickets, so perhaps fans in California can be hopeful that similar action can be taken here.
Leave a Comment
About the Contributor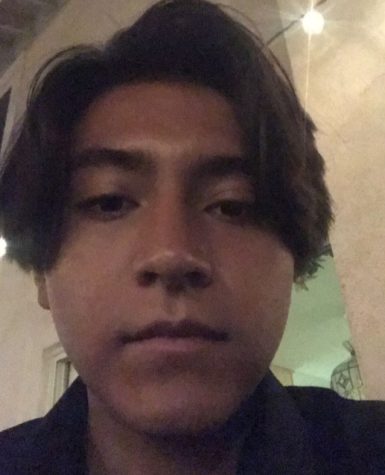 Ruben Montoya, Opinion Editor
Ruben Montoya is the Opinion Editor for SACMedia. As a journalist, he enjoys spicier, hot takes on the news. In his free time, he is a huge hyperpop and EDM listener, gamer and major fan of the Dodgers, Lakers and Arsenal FC.