Opinion: Tesla is the symbol of everything wrong with California
Elon Musk's most valuable company and its prominence throughout California serves as a reminder of the shortcomings of a state with much promise
Tesla, the electric car brand that you see everywhere and you can't escape. The Tesla Model Y has been the most purchased vehicle in California this year, per the California New Car Dealers Association, however, the brand's presence in California represents something bigger, it is Elon Musk's lasting legacy on the state of California.
The South African born billionaire ,who recently made headlines with his $44 billion purchase of Twitter, is among the richest people in the world and nowhere else have his business endeavors had a lasting effect than the Golden State of California where Tesla was founded and the headquarters for his companies such as SpaceX and Twitter are located. Receiving billions in funding from the state over the years, including the California Competes Tax Credit for $15 million back in 2015, Musk has failed to deliver to the degree that his given label as the "real life Tony Stark" is expected to be.
California has been Musk's goldmine and sandbox. From his Tesla EVs hogging up space on the freeways of Los Angeles to the recent dismantling of his "Hyperloop" prototype in Hawthorne or the recent subsidizing via the California Air Resources Board (CARB) of the first batch of "Tesla Semi" commercial vehicles to hit the road awarded to PepsiCo., Musk has seized many opportunities to take advantage of Sacramento's cash flow, all the while remaining defiant when the State Legislators have demanded in turn he abide by their rules.
Musk's defiance is best exemplified by his back and forth with California Insurance Commissioner Ricardo Lara on Twitter in January in which Lara put his foot down in opposition to Musk's desire to implement his Telematic insurance service for Tesla vehicles in the state, contrary to the state's policy on Telematic insurance.
Musk responded by saying, "You should be voted out of office."
Since 2009, Musk has received at least $3.2 billion in subsidies from the state of California, according to an estimate from Gov. Gavin Newsom's office reported by the San Francisco Chronicle. Despite this, Musk has been vocally disapproving of the state in the past few years, culminating in him moving Tesla Headquarters from California to Austin, Texas, in 2021.
In a statement made on Sept. 12, California Gov. Newsom pointed out that he believes Musk owes the state for his company's reliance on tax-payer subsidies.
"There was no Tesla without California's regulatory bodies, and regulation," Newsom said.
Musk notably donated on two separate occasions to Newsom's 2018 campaign for governor, according to Open Secrets, while Newsom has praised the billionaire Tesla CEO, calling him, "one of the world's great innovators and entrepreneurs," when responding to Musk's 2021 announcement that he was moving Tesla HQ to Texas, indicating that their recent bickering has been more of a petty tirade between two prominent figures looking to get a leg up on the other.
Indeed, Gov. Newsom has a point regarding Tesla's success and how much of that is because of California's openness to funding electric vehicle production. Tesla has benefited greatly from the tax-credits it received from the CARB, known as one of the most powerful regulatory agencies in the country. With the long overdue rollout of Tesla's SemiTruck, launched Dec. 1, the first batch of trucks will be delivered to PepsiCo thanks to a $15.4 million subsidy provided from the CARB itself.
Among other things, Musk's "Hyperloop" project, which mirrored the proposals for California's high-speed rail network, has been pushed as a solution to the ongoing problem facing high-speed rail projects in the state. However, the vast array of "Hyperloop" projects in development by many companies such as SpaceX, owned by Musk, have failed to make any substantial progress.
In November, Bloomberg reported that SpaceX's Hyperloop prototype tunnel that debuted back in 2016 was shut down and dismantled at SpaceX headquarters in Hawthorne ironically replacing the space previously occupied by the tunnels with more parking spaces for SpaceX employees.
Another one of Musk's many companies, The Boring Company, has also dipped its toes into the Hyperloop space, albeit with a design that is a lot less hyper than expected. The Boring Company's measly 1.7 mile long tunnel in Las Vegas allows travelers to ride in Tesla vehicles piloted by human drivers through a narrow one-lane tunnel.
Nonetheless, despite all of its shortcomings, Hyperloop managed to secure funding in the 2021 Infrastructure Investment and Jobs Act that arguably could have gone to more proven forms of transportation instead.
Musk's recent takeover of Twitter has dominated headlines since he infamously tweeted "Entering Twitter HQ – let that sink in!" on Oct. 26. While his tenure as "Chief Twit" has been full of failures and embarrassment so far for the billionaire, it remains to be seen just how far reaching these effects will be for his other companies such as Tesla and possibly the state of California in collateral.
Leave a Comment
About the Contributor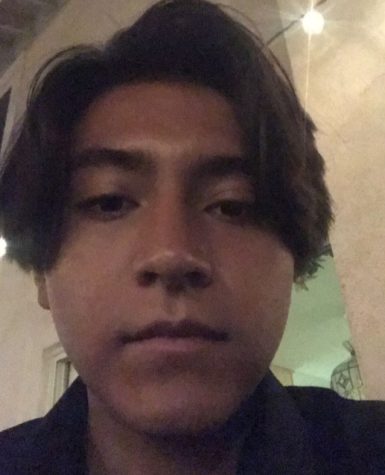 Ruben Montoya, Opinion Editor
Ruben Montoya is the Opinion Editor for SACMedia. As a journalist, he enjoys spicier, hot takes on the news. In his free time, he is a huge hyperpop and EDM listener, gamer and major fan of the Dodgers, Lakers and Arsenal FC.