Mt. SAC's 26th annual Adopt a Family is brightening the holidays
This one of the ways Mt. SAC is giving back to the community
Historically, the holidays have been dubbed as being "the season of giving." With this sentiment in mind, Mt. SAC's CARE program will continue its tradition hosting the Adopt a Family event.
This will be the 26th year in which the program will facilitate Adopt a Family.
EOPS/CARE Coordinator Hernandez Figueroa described the event as being a call to the campus community, asking for their support in regard to students in the CARE program through means of adopting and sponsoring their children's wish list.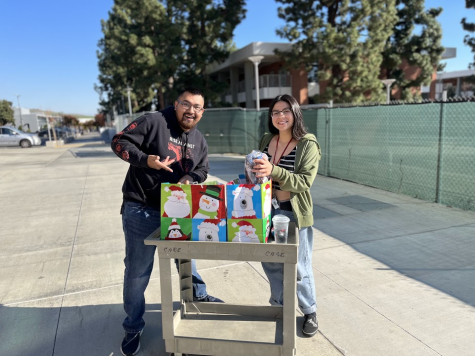 This year, 123 children across 52 families have been sponsored in total this holiday season.
A 2021 report have found over 70% of parenting students at Mt. SAC were experiencing basic needs insecurities and that more than 1 in 4 Americans were expecting to go into debt during this time of the year. There was a sizable population of Mt. SAC students who weren't confident that they would be able to give their children a good Christmas. To better support these families, the campus participates in this philanthropic event.
"[Adopt a Family is] another way to me that Mt. SAC over and over proves to us how much they support students," Figueroa said.
She explained how the event can be very emotional, with many of the adoptees crying as soon as they receive their gifts and find out the sponsor that donated to them. Oftentimes it is a true full circle moment as they realize the donors are faculty or a department they had previous connections with.
"It makes an impact on students and their families and it's positive," Figueroa said. "It really creates lasting memories for them. Lasting and the students feel, from what they tell me, really connected and feel very loved and wanted and I think that's very important for their academic success."
EOPS/CARE Director Julie Marquez shared similar sentiments about the significance of Adopt a Family and the impact it has.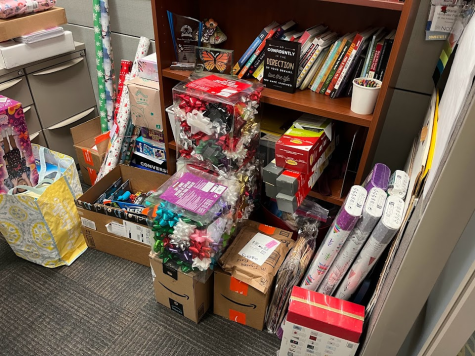 "I think the impact is that you make them feel like any regular human person," Marquez said. "That you're not making them feel like low-income poor parents, that for the first time you make them feel like they have some sense of control in their lives, that they were able to provide something for their children. I think that's what the impact is, that you give them confidence and even though the funds may have not come through them, they at least get to feel good about their gift giving."
In addition to supporting students, Marquez said that the event works to bridge the relationship between EOPS/CARE and other entities at Mt. SAC by opening up an opportunity for them to connect with students in this way and working with EOPS/CARE to uplift students at the school.
When it comes to the most rewarding thing about the event, Marquez said that it was simply witnessing the joy and gratitude the students expressed during the event.
"You see the same happiness you would see in a child when they're getting that brand-new gift on Christmas morning," she said. "The rewarding part is just seeing how happy they are and how thankful they are for receiving their gifts and not taking it for granted because they know that this is not something that's offered to all students, it's only those who qualify for care. So I think for me, that's the most rewarding [part], is just seeing how happy they are and seeing, I guess, as a parent myself, how rewarding it is to be able to, as a parent, give something to your child that they want."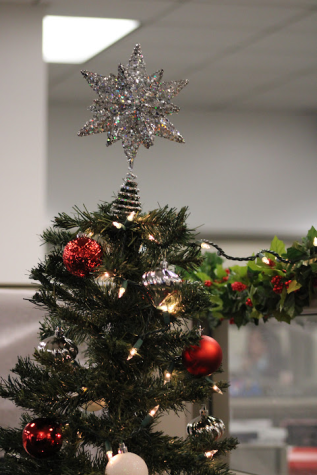 Estrella Roman, a 31-year-old business administration major and a parenting student that is a part of CARE, is particularly excited about the event and emphasized its importance.
"I'm sure that there's families that are much more in need than I am [and I hope] that their children and their families are able to have and feel a full Christmas [experience]. Sometimes [events like Adopt a Family] are the only way that their Christmas has happened," Roman said.
Roman expressed immense gratitude in regards to Adopt a Family and said that one day she hopes to be in the position of a sponsor so that she would be able to pay such kindness forward.
"Each one to teach one, right?" she said. "So if events like this take place, then we give hope to people that there's people out there that do care about other people. I don't know how else to word that, but love, love is a cure."
One thing Figueroa, Marquez and Roman all shared is that this event is not something that should be reduced to just a handout, but rather fully respected and seen as a way in which Mt. SAC shows support to parenting students and the CARE program.
CARE never struggles to find sponsors for the event and in fact, it was reported by Figueroa that there were so many people interested in being sponsors that year that some had to be turned away as there were not enough families to adopt.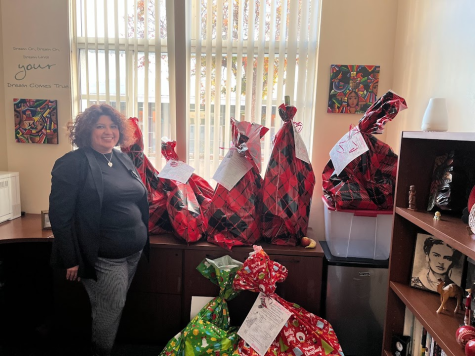 The event will continue until Dec. 21. CARE students can drop by Building 9B to pick up their gifts. For those interested in joining CARE, information can be found here.
Leave a Comment
About the Contributors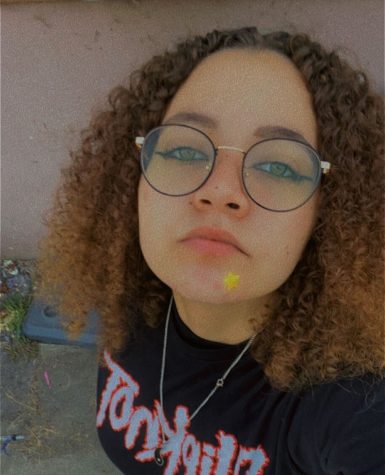 Delila Grubaugh, Features Editor
Delila Grubaugh is SACMedia's Features Editor. She is a first generation college student majoring in journalism and social justice. She dreams of being able to write a book one day and successfully make at least one short film in her lifetime. As a current peer navigator for the EOPS/CARE program she finds it to be incredibly important to work to help others, and she loves journalism as it can at times be democracy and social justice at its finest. She believes that if we are granted the right to freedom of press and freedom of speech we should be able to utilize it to benefit the people. She loves tea, Halloween, sunflowers, rock music and poetry. She is a California girl at heart and supports almost any Los Angeles team there is. A lover of journalism and advocacy, naturally someone she looks up to is Kara Danvers-aka Supergirl. She hopes to be as strong as her one day.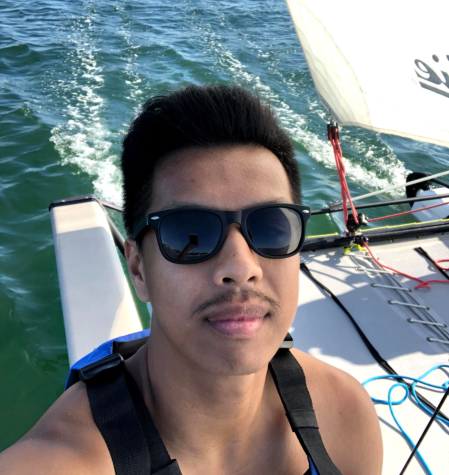 Robbie Doctor, Staff Reporter
Robbie Doctor is a staff reporter and writer for SAC.Media.