Opinion: West Covina's politics is a clique of the most influential
One of the largest cities in Los Angeles County suffers from a lack of political engagement and its leaders are a part of the problem
Local politics. It is something that to many seems uninteresting, however, local elected officials and their policies have profound impact on everyday life within these communities, in many instances, more so than the federal and state governments. Yet, the local politics space is one that in many cities, especially the smaller ones, suffers from tremendously low voter participation and minimal press coverage, leaving voters with a lack of sufficient information on the local candidates.
On a local political level, most voters generally do not engage in local races as much as national or statewide elections. Additionally, city council races, due to their smaller and more localized influence, get less press coverage and thus require more effort to find information on. Still, a lack of adequate voter outreach and an inability to engage in conversations in a productive manner has plagued some local city halls.
Take West Covina for example, a city which consists of 107,017 people, per 2021 census data and 61,977 registered voters according to recent Secretary of State data. Yet, only one candidate in the three City Council district elections on the ballot, Letty Lopez-Viado of District 2 gained more than 3,000 votes and she ran unchallenged. Citywide elections for positions such as city clerk and city treasurer also didn't fare much better, with neither of the elections managing to get more than 20,000 people to turnout, according to data from the Los Angeles County Registrar-Recorder/County Clerk.
Recent infighting among those most prominent in West Covina's politics on Facebook, from sitting council members to their spouses and relatives of former City Council members alike, ultimately went unnoticed by the general public and remains known only to those who have actively sought out the information or are directly involved themselves.
This was highlighted by the recent scrutiny of West Covina Mayor Pro Tem Rosario Diaz and former City Council District 4 candidate Yara Wolff in the months prior to the election, as well as in the aftermath. The controversy centered around Wolff's alleged association with Diaz's husband, William Elliott, who had been known for his racist remarks on record at past City Council meetings.
As the individuals involved kept going back and forth on Facebook, including allegations of racism and personal digs towards one another, the average West Covina citizen, including a majority of registered voters remained disengaged in the City Council races and ultimately led to most not voting altogether.
In theory, local city council elections are intended to give voters even more power than they would in statewide and national elections, however in practice, some local elections, such as those in West Covina have devolved into a proxy for those with the most influence in local communities to duke it out with their political opponents within their own local bubble, leaving the broader public with little to get interested in.
Leave a Comment
About the Contributor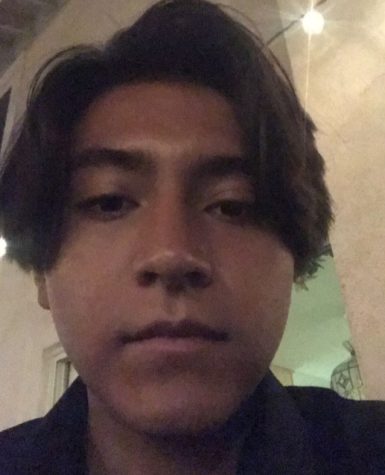 Ruben Montoya, Opinion Editor
Ruben Montoya is the Opinion Editor for SACMedia. As a journalist, he enjoys spicier, hot takes on the news. In his free time, he is a huge hyperpop and EDM listener, gamer and major fan of the Dodgers, Lakers and Arsenal FC.