Pro Tacos brings delicious street tacos to Walnut
This authentic spot is open seven days a week
Anyone looking to satisfy their cravings for Mexican food can try Pro Tacos located on Amar Avenue. Pro Tacos offers a variety of favorites like birria tacos, enchiladas and tortas. Those who want to sit down and enjoy their food can enjoy watching the number of televisions that play sports' channels while eating delicious tacos alongside a cerveza from 10 a.m. to 10 p.m. everyday.
Walnut notably has a much smaller selection of Mexican restaurants to choose from than surrounding cities, however, Pro Tacos seeks to fill that void with its convenient location right across the street from the Mt. SAC campus, giving anyone, especially students a quick option to stop at after their classes.
Pro Tacos originally started off as a taco truck, operating in the cities of West Covina and City of Industry. In April 2021, they opened their first sit-down location on Amar Avenue in the Walnut, bringing their experience serving out of a taco truck with them. More than a year later, the restaurant has maintained their base of customers while also slowly building their name as the go-to spot in the Walnut.
The restaurant has become a favorite to many throughout the city, including Walnut Mayor Eric Ching who stopped by to support the small business in May of 2021 shortly after the restaurant opened for business.
Inside the restaurant, the club-esque lighting, booth seating and modern interior design gives the cozy spot a vibrant atmosphere. The restaurant also offers happy hours from 2 p.m. to 6 p.m. on weekdays, serving a variety of beverages including draft pints for $3.50, domestic beers for $4.00 and imported beers for $4.50.
https://www.tiktok.com/@protacosofficial/video/7109228659533253930
Craving a hearty breakfast burrito? Pro Tacos serves breakfast items such as breakfast burritos, huevos rancheros and chilaquiles from 10 a.m. to noon.
Those looking to switch up their mariscos options from the regular Taco Nazo can look to Pro Tacos too, as many seafood items are also on the menu. These items include specialties like marlin tacos, tacos de pulpo (octopus) and shrimp tacos.
Pro Tacos brings quality Mexican food to the city of Walnut. Those looking to try the restaurant for the first time can be assured that the owners will bring an authentic experience and quality food to them.
Leave a Comment
About the Contributor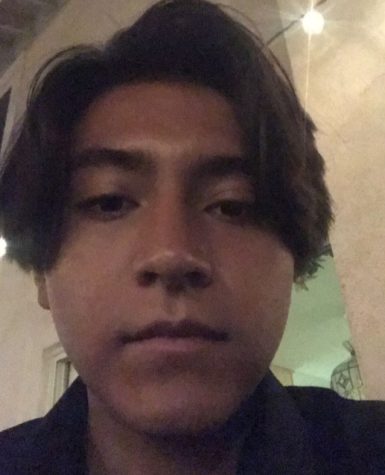 Ruben Montoya, Opinion Editor
Ruben Montoya is the Opinion Editor for SACMedia. As a journalist, he enjoys spicier, hot takes on the news. In his free time, he is a huge hyperpop and EDM listener, gamer and major fan of the Dodgers, Lakers and Arsenal FC.