West Covina to celebrate centennial anniversary with 3-day festival
The 100th anniversary will celebrate the city's history and residents
West Covina is set to host a three-day community festival this upcoming month in Historic Downtown West Covina to celebrate the city's 100th anniversary since its incorporation in 1923 and is being referred to as the Centennial Spring Festival.
From empty acres of walnut and orange groves with less than 800 residents to the contemporary city having a population of over 107,000 and being featured in an award-winning television show, there is no doubt that the city of West Covina has gone on to change and evolve in the last century.
But this event is more than just a celebration of the city's foundation: West Covina City Manager David Carmany indicated in a press release that the reason behind the event was because city council members wanted to show appreciation for the residents of the suburban Los Angeles County city.
"We are inspired that for 100 years the City of West Covina has been providing the community with municipal services," Carmany said. "Residents and local business are the cornerstones of West Covina."
Mayor Pro Tem Brian Tabatabai shared similar sentiments regarding the event.
"There's so many people who live in the city that are rooted to that long time history," he said. "And so, again, we always knew we were going to have a 100th celebration. Long-term residents, I think, have been waiting for the 100th anniversary. It's an exciting kind of centennial. How often are you around for a centennial event?"
In addition, it is important to acknowledge that the residents are what make the city what it is today. Tabatabai believed looking back on the old history of West Covina is vital. He referenced the Tongva people and the fact that although the city was incorporated in 1923, the history of the land predates such time by hundreds of years.
"The city, the land, has had a culture and tradition that goes way beyond the 100 years and so I think that's another reason why it's important to have this event," Tabatabai said. "Right. It allows you to celebrate the 100 years of incorporation, but it also allows for that other history that often is erased to really be brought to the forefront and for people who wouldn't know or haven't been exposed to think about their city, think about the land we're on in a more holistic way."
To better educate the people on the native and Indigenous history of West Covina, Tabatabai has asked an unnamed representative of the Tongva tribe to speak about the land's history and showcase the tribe's culture in some way. He hopes that the representative will be able to attend the event so the people could gain more cultural awareness.
Tabatabai also hopes that those in attendance would gain a better sense of community without the need for a tragedy to occur, citing the recent shooting in Monterey Park.
"I don't think I can do this interview without acknowledging the tragedy in Monterey Park," he said.
"This tragedy in Monterey Park, it didn't happen in West Covina, but it happened to our family, right?" he continued. "Because I think all of us in the San Gabriel Valley, we have so many connections with the surrounding cities, right? So many connections to places like Monterey Park. When I think of West Covina, I see Monterey Park, I see Alhambra, I see those spaces."
Tabatabai believed that this event has the potential to bring about a sense of unity for residents.
"I think for us, too, [the festival] is a way to say we're strong, our community is strong," he said. "And even when the world brings us to these kinds of tragedies, we can together, right, supporting each other, have these outlets of celebration, and we can feel safe because we're together."
Attendees can look forward to things such as live bands, food, entertainment, a variety of vendors and a carnival. The event will kick off with a celebratory centennial dinner on Thursday, Feb. 16, at the West Covina Sportsplex and the fair begins on Feb. 17 through Feb 19.
View Comments (1)
About the Contributor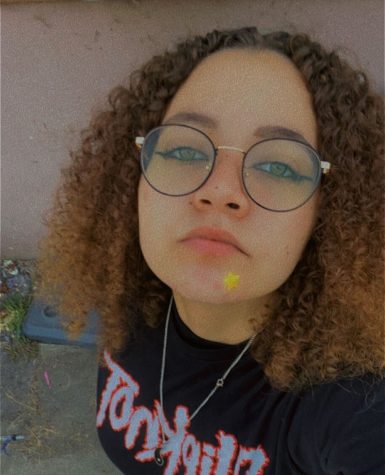 Delila Grubaugh, Features Editor
Delila Grubaugh is SACMedia's Features Editor. She is a first generation college student majoring in journalism and social justice. She dreams of being able to write a book one day and successfully make at least one short film in her lifetime. As a current peer navigator for the EOPS/CARE program she finds it to be incredibly important to work to help others, and she loves journalism as it can at times be democracy and social justice at its finest. She believes that if we are granted the right to freedom of press and freedom of speech we should be able to utilize it to benefit the people. She loves tea, Halloween, sunflowers, rock music and poetry. She is a California girl at heart and supports almost any Los Angeles team there is. A lover of journalism and advocacy, naturally someone she looks up to is Kara Danvers-aka Supergirl. She hopes to be as strong as her one day.