Joint-school program offers study abroad
Mt. SAC students can study abroad to explore other cultures and communities
Summer in Ireland. Fall in Italy. Mt. SAC students can take their learning to other countries through the Southern California Foothills Consortium for Study Abroad, a "cooperative venture" among local community college districts run by Citrus College.
Study Abroad Advisor Ramiro Pinedo Jr. said he wants to see more students take advantage of being able to leave their hometowns and visit another country because students should experience other cultures, meet new people and learn more about themselves. Interested students can reach Pinedo at [email protected].
In order to study abroad, students must take a minimum of 12 academic units for a three-month semester program and a minimum of three units for a four-week program. They must also meet the following requirements for eligibility:
Have at least a 2.5 GPA
Have at least 12 units of college level course work from an accredited institution
Be at least 18 years old by the program's start date
To apply to the study abroad program, students need to apply for admission at Citrus for the term they wish to study abroad while simultaneously being enrolled in Mt. SAC and select the classes they want to take on Citrus' Wingspan, which will be accessible through the student portal.
For this program, the base fee for a semester is roughly $8,000 and the cost of an intersession is $4,000. Students are also responsible for paying an enrollment fee of $450.
To offset the cost of the program, students can apply for scholarships and grants like the Benjamin A. Gilman Scholarship for the summer and fall terms.
There are personal, academic and professional benefits that this program offers. Students will be able to travel and receive college credit. Studying abroad can also be a stepping stone for those that choose to continue their education or residency in that same country.
Pinedo added that he himself studied in Brazil for a semester. He was so influenced by it that he later returned to Brazil after he finished college and lived there for a year and a half. In the meantime, he was looking into graduate school and residency in Brazil, however, he did not get the chance to fulfill that due to COVID-19. But now students can explore this opportunity again.
Furthermore, the 2023 summer intersession is going to Dublin, Ireland. An information meeting will be held today, Tuesday, March 14, online or in CI 159 at Citrus and there will be another meeting on Saturday, May 20, for the mandatory in-person pre-departure meeting in CI 159 at 10 a.m.
The 2023 fall semester will be going to Rome, Italy. An information meeting was already held on Wednesday, March 1, but another will be held again on Thursday, March 23, in CI 159 at 5 p.m. The mandatory in-person pre-departure meeting will also be held in CI 159 and 10 a.m. on Saturday, July 29.
The study abroad program is located in building 26A room 1610 on Mt. SAC's campus for those who want to learn more about this multi-college collaboration.
Leave a Comment
About the Contributor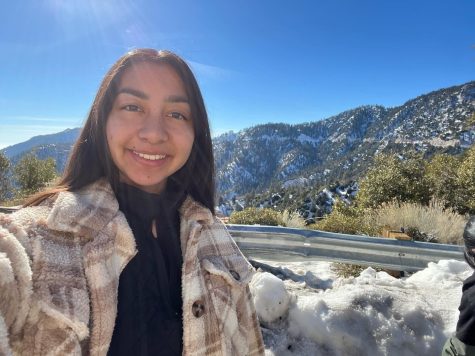 Emily Fernandez, News Editor
Emily Fernandez is SACMedia's News Editor.