Innovation Brew Works: Affordable local brews for you
Spot for innovative beers that's just down the street from campus
Alcohol is expensive. And with inflation, it's getting harder to find a tasty brew that won't leave a huge dent in the wallet.
You're probably asking yourself, "Where can I find a good place to get local and seasonal ales for cheap?"
Fret not fellow beer lovers. There is an under-the-radar spot that is friendly for student budgets right down the street at our neighboring campus, Cal Poly Pomona.
It's called Innovation Brew Works.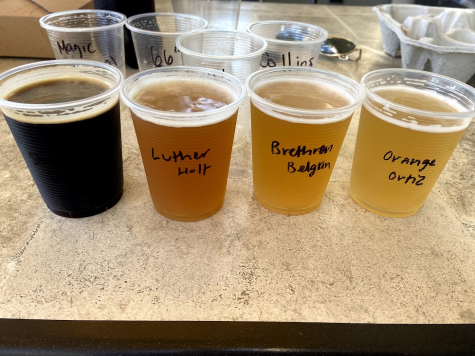 Innovation Brew Works serves as a learn-by-doing educational laboratory, a microbrewery and a cafe. It is the first genuine educational brewery-restaurant on a college campus that is open to the public.
They offer fresh, made-to-order pizzas, sandwiches, salads and desserts.
Beers produced at Innovation Brew Works are from original recipes and made with ingredients grown on the CPP campus. All beers are named after the university's and Pomona Valley's historical figures and places.
Eric Bassett, the brewery manager at Innovation Brew Works and instructor for the College of the Extended University at CPP, has overseen operations since 2018.
He embraces the idea of providing education outside of the normal scope of traditional college environments.
"I truly believe you learn by doing and here it's learn by brewing, so we want to encourage the hands-on experience for students," Bassett said. "I think it's a wonderful opportunity for these young men and women to see the world from a different lens and they get to see the success of their products as they brew taps to serve and to sell."
The brewery's learn-by-doing philosophy, which corresponds with its official tagline "crafting an education," is demonstrated by the hands-on experiences students acquire with brewing and brewpub operations.
Innovation Brew Works has won numerous prestigious awards and has been featured in over 300 national and international media sources.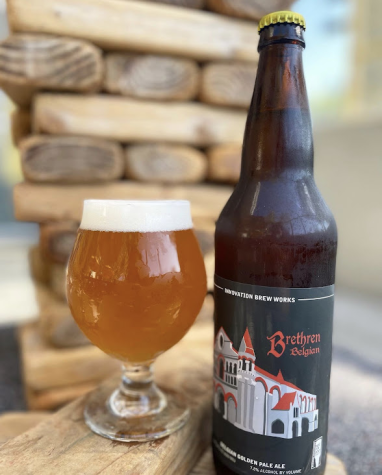 For most beers on tap, the international bitterness units and alcohol by volumes are all within a very narrow range. Same with the adjectives.
According to "The Beer Bible" by Jeff Alworth, Belgian-style ales are known for their low but noticeable hop bitterness, flavor and aroma. The Brethren Belgian-style Pale fits this profile and has 7.8% ABV and the HOPTOBERFEST Indian Pale Lager has 6.3% ABV for a smoother and more refined lager taste.
Their HOPTOBERFEST has a golden straw color, an aroma of sweet grapefruits, grassy notes, dank and resin. With a crushable light body that is loaded with hop oil, this seasonal classic is only available once a year.
The Brethren possessed a light-colored hue that boosts noticeably sweet and fruity traits derived from the Belgian yeast. Notes of banana and clove complimented with notes of cracker from pilsner malt. The higher alcohol content adds a slight warmth to the tail end. Brewed with barley from Spadra Ranch at CPP, it was a smooth ale but not one to binge drink since it sits at 7.8% ABV .
Whether you prefer an India pale ale (IPA), pale ale or local brew, Innovation Brew Works excels in providing great taste and unique seasonal options along with a relaxing environment for anyone looking to take a well deserved break on a budget.
Leave a Comment
About the Contributor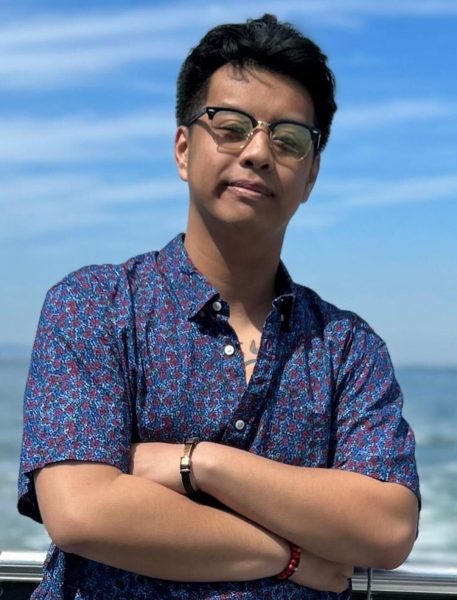 Robbie Doctor, Managing Editor
Robbie Doctor is the Managing Editor.