Turning spring break into Scream Break
Party hard with ghouls and ghosts at Magic Mountain
The clock strikes 9 p.m. on a foggy night at Six Flags Magic Mountain. The park is closed and security escorts the remaining sane families. Cheerleading ghouls, beer-hat lunatics and undead jocks are released to relive their mortal memories at Scream Break until midnight.
After a successful Frightfest, Six Flags' annual main event during the Halloween season, the Thrill Capital of the World debuted a similar scream-filled idea this year called Scream Break. Admission allows access to three spring-themed scare zones, two haunted mazes and seasonal culinary treats to create a devilish assortment of "monstertainment."
A swarm of diehard in-costume personalities with vibrant colors smeared head to toe walk on stilts, slide on metal attached to appendages or run around attractions equipped with pompoms, football gear and fraternity drink hats to scare attendees.
During Scream Break, various diner locations serve ghoulish food items and alcoholic IV blood bags that are filled with delicious crimson red sangria. Last year's featured mazes are also open for frightened guests.
As I enjoyed my sangria, I watched an abnormally tall woman get taller and taller as she approached me from the fog. Ali Katt hunched over, darted her eyes through my dilated pupils and straight into my soul.
"Hello baby, are you enjoying the after-party?" Katt said.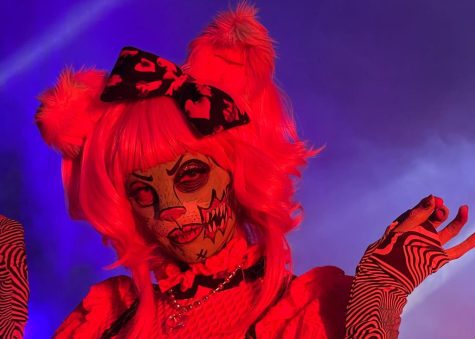 Ali Katt is an alias born from the combination of the pink cat-like costume she wears and her mortal name. Katt had gotten into the scare industry through a friend and had previously been walking on stilts for five years at various locations. She loves the guest interaction and mentioned the job is not all screams and scares.
"The No. 1 best feeling [while performing] is guest interaction," she said. "It was a packed opening day but when it is dead, it gives us time to really develop a story and immerse guests into whatever story we want our little world to tell."
Katt eerily walked throughout the fog and danced away to the music. Actors never turn off their personas, even when guests are not in their area.
Brave thrill-seekers can pay $40 to experience this undead after-party for a single-night admission. Additionally, Scream Break admission is free with either a valid season pass or membership and event wristband. Free wristbands are limited to only 1,000 season pass holders and are given out on a first come, first serve basis each event night.
The fright-filled Scream Break will continue spooking guests every weekend until April 16, at Six Flags' Magic Mountain in Valencia, California.
Leave a Comment
About the Contributor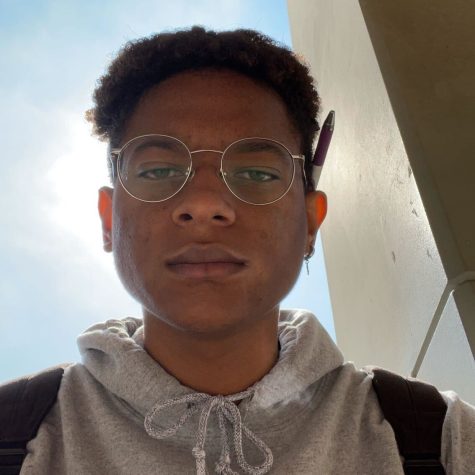 Ehvan Fennell, Culture Editor
Ehvan Fennell is SACMedia's Culture Editor. He is a 21-year-old involved in various sports and that love for being active has stayed with him into adulthood. He currently works as a server and front desk representative inside a bowling alley where he gets to interact with people from all walks of life. Mythology is a fascination and he loves learning about different cultures and their stories. Ehvan tries to learn something new everyday and journalism helps him express his curiosity. His biggest dream is to never stop learning.