Turning the page: Mt. SAC workshopping a textbook-free degree
The college is prepping a zero-textbook-cost program with state funds
In a January 2021 press conference, Gov. Gavin Newsom called the textbook industry a "racket" and committed to making textbooks more affordable for college students. Six months later in July 2021, that commitment was enshrined into law. And today, Mt. SAC is in the early stages of developing a zero-textbook-cost program.
The law in question, AB-132, allocated $115 million from the state's general fund to the California Community Colleges Board of Governors for dispersion to all of California's community colleges. The funds are to be used to create a degree pathway that can be completed without purchasing textbooks.
Despite becoming law in 2021, the rollout of the money was delayed by the state chancellor's office for more than a year. And although the first round of funds, $20,000, was announced by the chancellor's office in July 2022, Mt. SAC didn't receive their share until "a month or two ago," according to Monika Chavez, who serves on the Library Initiative for Equitable and Affordable Learning committee.
"[The committee] were given the money because we're the ones that generally have experience overall with supporting open education initiatives," Chavez said. "We're a support for faculty wanting to make their classes zero cost."
The $20,000, dubbed a "ZTC Planning" grant by the chancellor's office, is only to be used to plan the development of the program. While Mt. SAC does not have a specific proposal, the committee is creating the framework.
"The plan currently is to identify classes that would be really beneficial to be zero-textbook-cost or that are necessary classes to create ZTC programs," Chavez said. "There are some programs that don't have certificates so they rely on other departments to also make their courses zero-textbook-cost in order for them to have a true ZTC pathway, whereas if a department has a certificate and it's all within their own department they could technically create one all by themselves."
Following the planning grants, colleges will receive "ZTC Implementation" grants in the amount of $180,000, which, according to Chavez, is due in October. The chancellor's office is requiring colleges to submit a program work plan the same month.
There is no cookie-cutter strategy for creating such a ZTC program – colleges may weigh developing new textbooks or using free textbooks and learning materials, known as open educational resources.
"We're looking into creating a publishing infrastructure for faculty that are interested in creating online textbooks," Chavez said.
Largely, it is too early to tell what direction Mt. SAC's ZTC program will go. But it is developing nonetheless and likely to be well received by the student body once implemented.
"It would definitely help a lot with relieving financial distress," said Taylor Leitzen, a 22-year-old psychology major. "Textbooks can be pretty expensive."
According to a survey by the California Student Aid Commission, California college students spent on average $938 for textbooks and supplies in the 2021-22 academic year.
"I'll probably stick with e-books, renting, just trying to find the cheapest option that I possibly can," Leitzen continued.
The survey reported that spending on textbooks and other supplies dropped 19% from previous years, one attributed factor being online and rental textbooks. However, the costs can still add up.
"I've rented two [textbooks], just two so far, and I've already spent over $100," said 19-year-old biology major Fernando Barragan, who purchased pre-owned rentals for one class. Barragan, who is in his first semester at Mt. SAC, said the costs of textbooks will likely be a burden in his ensuing semesters.
Although it is unclear when the program will be officially implemented, Mt. SAC has already taken steps in reducing the toll of textbook costs on students. Myriad courses are already ZTC and the school is currently working towards approving filters for the California Virtual Campus course finder that will only show ZTC and low-cost courses.
The chancellor's office will also offer competitive "ZTC Acceleration" grants which are intended for colleges equipped to develop more programs after the initial one. Colleges that receive the grant may be awarded up to $200,000 per program. Applications for these grants will open this fall, and according to Chavez, Mt. SAC is "open to applying for those as well."
Leave a Comment
About the Writer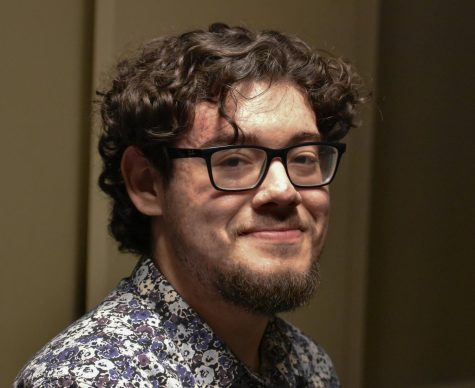 Bryan Jimenez, Editor in Chief
Bryan Jimenez is the Editor in Chief of SAC.Media. He can be reached at
[email protected]
.