Viva Vegan review: It's only vegan. What's the problem?
Expand your culinary horizons through plant-based birria and vegan cuisine
Vegan diets have developed beyond the composition of mere grass, stems and leaves. A lot of establishments nowadays take pride in crafting their own plant-based meats into cuisine. There is a vegan option for almost anything. Experiencing various vegan foods with an open mind will add a delicious meal to any food lover's palate.
However, the availability of 100% plant-based restaurants, let alone single item vegan substitutes, are not ubiquitous within food culture.
Here is a 100% plant based establishment that offers breakfast, lunch, dinner and dessert to battle the average consumer's daily saturated level of animal products.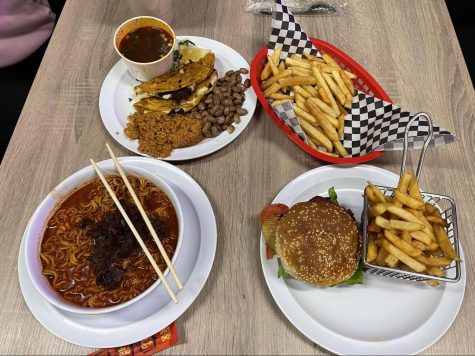 Viva Vegan serves 100% plant-based entrees and desserts from their diner at the corner of Foothill Blvd and Grove Ave in Upland, California. The restaurant has Spanish music playing, bright neon lights on display and daily specials like Taco Tuesday to support the idea of embracing a new day in the age of Latino culture. Birria is served with virtually anything on the menu and Viva Vegan has an entire section of birria-styled entrees.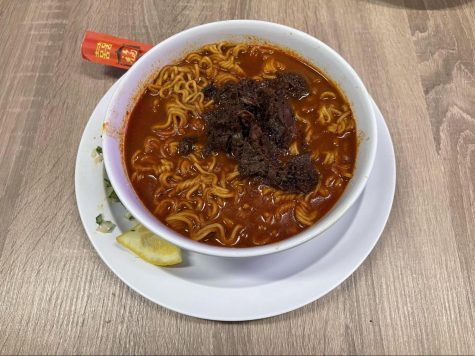 The $15 birria ramen was the highlight of Viva Vegan. Birria is a Mexican meat stew that traditionally features goat meat, although beef or lamb can also be used. Jackfruit, mushrooms and tofu are processed with spices and seasonings to create plant-based birria, noodles and other menu items. The noodles absorb the spices and seasonings from the birria and broth itself. The broth from the stew is served on the side to be used as a dip or enjoyed as a soup.
Viva Vegan is a great spot to eat vegan Mexican cuisine. But just as eating at Lucille's everyday is unlikely, eating out at vegan restaurants is unsustainable to the average person. Dining out for every occasion is financially damaging.
The few complaints I had about most vegan restaurants is that they are expensive for the portions given. For example, a main entree at a non-vegan restaurant can be bought at just $7 or making it a combo with fries and a drink for $10.
But for vegan restaurants, the main entree could cost $14-20 alone, and fries and drinks are usually only available separately. The only plausible explanation as to why vegan restaurants are expensive is because of the type of food that is made.
Vegan food could be difficult to process and has a vastly reduced shelf-life compared to non-vegan foods. The atmosphere, service and expectations are relatively the same between vegan and non-vegan establishments.
That being said, it is understandable why anyone would be hesitant to branch out from their comfort zone and try something new. If given the opportunity, however, vegan restaurants could find a special role in reimagining many different popular food cultures.
Many restaurants are developing their own plant-based items to dilute the scarcity of vegan meals within San Gabriel Valley and San Bernardino county. It's not meat and it's not supposed to be. Take a chance and try something new.
View Comments (1)
About the Contributor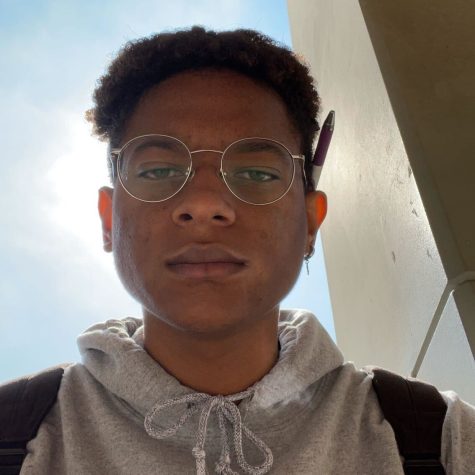 Ehvan Fennell, Culture Editor
Ehvan Fennell is SACMedia's Culture Editor. He is a 21-year-old involved in various sports and that love for being active has stayed with him into adulthood. He currently works as a server and front desk representative inside a bowling alley where he gets to interact with people from all walks of life. Mythology is a fascination and he loves learning about different cultures and their stories. Ehvan tries to learn something new everyday and journalism helps him express his curiosity. His biggest dream is to never stop learning.