Spring is here, but there's no break for you
It might be for the better, but you just didn't know it yet
As an Mt. SAC student, you might notice that we don't have spring break like most other schools. Some people think it is fine without one while others think one is needed.
Although Mt. SAC does not currently have a spring break, that was not always the case.
Corinne Hartmann, an adjunct faculty member of the arts division, said that there used to be a spring break when she first started working at Mt. SAC and the length of the semesters were also different.
"I've been working here [at Mt. SAC] since our semester used to be 18 weeks and at that time … we did have a spring break," she explained. "Since then, they reduced the semester to 16 weeks, and they put in a summer session and a winter session."
In Hartmann's opinion, spring break was not needed anymore due to semesters being shortened.
However, some students disagree for various reasons.
For example, students might want a break because they experience burnout from classes.
Elora Vicario, 19, a sociology major student, said that she is in dire need of a break.
"I think within the semester there is no definitive break," she said. "I think people, they get burned out in the middle of the semester and people just drop left and right … So yeah, I think that there needs to be a break because at some point, people are just tired."
For a similar reason as Vicarcio, Jose Toxqui Moctezuma, a 22-year-old psychology major, is also in support of having a spring break.
"I know some people are just bombarded with homework, they have stuff to do at home like taking care of family members or having a job as well," Moctezumq said. "I feel like having a spring break will have the students relax, have a breather, enjoy some time off from school and hang out with their friends, hang out with loved ones."
For another reason in the social aspect, Melissa Delira, 24, a radio broadcasting major, said that it is disappointing to see that the surrounding schools and her friends all have a spring break but there isn't one for Mt. SAC students like her.
"All of my other friends [are] out doing stuff that I could be doing but I'm not because I have to be at school," Delira said. "So, I do think that we should have spring break. I think it's essential. So, we could, as students, we could have a reset."
Having a spring break is not as simple as crossing two weeks off the 18-week semester. For example, the entire academic year would need to adjust by having a shorter winter break and summer break.
But even so, Delira would still be in favor of a spring break.
"I think I would prefer the break in the middle [of the spring semester]," she said. "I wouldn't mind getting out of school a week later, to be honest with you."
However, Hartmann shared an experience of why she didn't think spring break is ideal.
"I have a daughter that's 19, goes to Cal Poly, and she had a spring break," Hartmann said.
It was supposed to rejuvenate her and give her more energy to keep going, but it did the opposite," she continued. "Honestly, it made her lazier. She didn't feel like she wanted to finish the semester."
Though having a spring break can offer the opportunity to recover from fatigue, an important thing to consider is whether students would be more motivated to continue after a refreshing break or would they be too relaxed to restart.
Leave a Comment
About the Contributor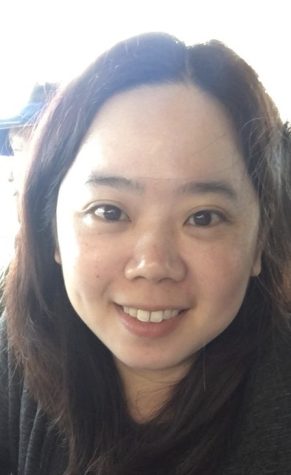 Christie Yeung, Managing Editor
Christie Yeung is Managing Editor and former features and gaming/tech editor of SAC.Media. She falls somewhere between a nerdie or a foodie, or is both. She likes to spend her spare time playing video games, listening to music, and watching funny videos on Youtube. She has a sweet tooth and has no immunity against anything with Nutella on or in it.