Opinion: Californians need to rethink sports betting
Sports betting has taken off in recent years and the state needs to get ahead of the curve before it's too late
Although the viewing experience of sports is evolving, California is holding back the ability to bet on sports in the state. The golden state is progressive but has yet to make sports betting legal. Meanwhile, 30 other states legalized it. This is not only stifling the growth of a booming tribal gaming industry in California, it also leaves sports betters with no other choice but to take their money out of the state, or to shady crypto gambling websites and other off-shore gambling entities.
Similarly to prohibitions of alcohol, marijuana or the banning of flavored nicotine products in California last year, the gambling industry has reached a level of popularity where across-the-board bans are no longer a practical solution to mitigating possible harm.
Instead, legislators in Sacramento should seek to effectively regulate gambling to ensure that the black market doesn't take a hold of the lucrative industry.
Despite the legal restraints, sports betting has exploded in popularity. Online sports book DraftKings, for example, advertises on ESPN broadcasts to a nationwide audience, raising the eyebrows of California's strict gambling regulators.
"If you can make the way to view games with more intensity at stake and with the chance to get money, people will take that," said Tyler Mills, 29, an avid sports viewer and fantasy football player. He lives in California and knows many people out of state that place money on games.
For Mills, his interest and avocation in getting sports betting to be legal in California stem from his continued interest in sports.
"I love basketball and seeing all the prop bets, the over/under, and all the other ways to put money on games make me so interested in seeing how I can make money with that," he said. "I always see ads and read ways people have made like a bunch of money but I have to remember I can't really do that."
California is not shy in setting industry standards through legislation but that simply isn't there with sports betting. Many Native American tribes operate and generate large profits from casinos on their reserves. According to the American Gaming Association, 64 tribes operate casinos in the state.
Given the state's highly beneficial partnership with the 64 Native American tribes that operate casinos, there is an opportunity to set an industry standard of safe and regulated sports betting that could address rising concerns that will benefit everybody. However, California voters said no at the polls to the expansion of gambling in the state altogether.
On Election Day last year, Californians voted against Proposition 26 and 27 while tribal governments advocated for 26 and against 27.
Proposition 26 would have legalized dice games such as roulette and craps and on-site sports betting within California's various tribal casinos. On the other hand, Proposition 27 would have legalized online sports gambling, allowing entities such as Fan Duel and Draft Kings to enter the California market.
Mills has Native American ancestry and understands why tribes may not be so adamant to accept online sports betting in the state.
"My grandparents were always about not trusting what the government did to help the tribes across the country and I can see why some casino owners would feel that way as well," he said. "There is always ways to change for the better or have it benefit you as well, I hope you can kinda see that when you see ways that the last set of [propositions] were set up."
What isn't being ignored is how much the sports betting industry is worth.
According to Grand View Research, the market size for sports betting in the U.S. is currently valued at $83.6 billion with it being forecasted to reach 182 billion by 2030.
Alongside gambling advertisements taking over sports broadcasts, the broader social attitudes have also been changing, according to a poll by The Washington Post and the University of Maryland.
This visible shift in sports betting is something that Mills views as an opportunity for California to stay ahead of the curve.
"I think with the way sports betting culture is growing, it would be best for casinos to realize it can help them too, you know," he said. "It's something that will probably be talked about often and something that people will be demanding as time goes by."
Having sports gambling in California is an evolution that the state has yet to do and with a growing presence in that industry, it's going to remain an interesting topic of discussion.
Leave a Comment
About the Contributor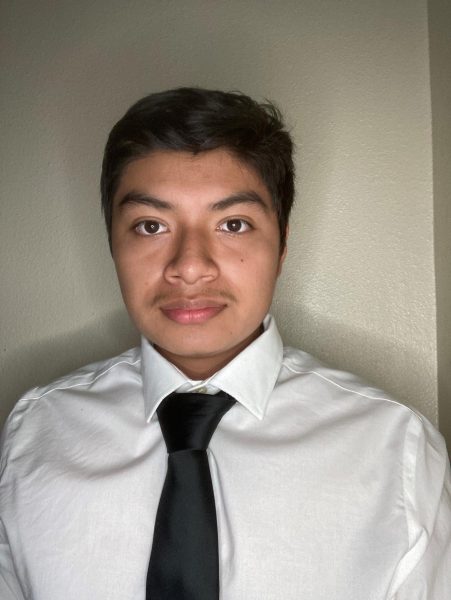 Alex Ruiz, Opinion Editor
Alex Ruiz is the Opinion Editor.