Supporting the well-being of students: The Basic Needs Resource Center
Through providing necessary resources, Mt. SAC builds a strong and safe community
From groceries, to housing, to financial help, the Mt. SAC Basic Needs Resource Center provides students with information and resources to create a supportive and welcoming space for all students.
Student navigator for the Basic Needs program, Grey Arias, said "I just think it's a great program, in a cruel, capitalistic world, I see these things we call 'basic needs' as basic human rights [to] food, housing, education and I am glad that we are able to help students get that cause it's unfortunately not guaranteed."
The program offers food resources, housing referrals and case-management support services to Mt. SAC students and is extended to participants of the Deferred Action for Childhood Arrivals program and international and undocumented students.
The program provides short-term support by assisting students who need food, gas, transportation, clothing or hygiene support.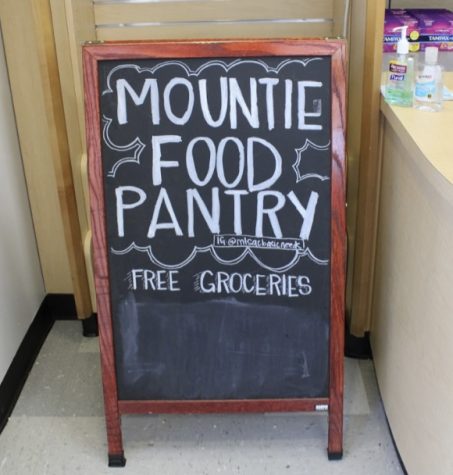 As stated on the Mt. SAC Basic Needs page, "The basic needs cards provides short term, immediate, assistance to students who are seeking food, gas, transportation, clothing, or hygiene support. Students may be able to receive up to gift cards for Stater Bros, Vons, Cardenas, Chevron, Walmart, CVS, Grubhub, Uber, Denny's, AutoZone, or Target."
However, not all of the options may be available during the semester.
The program also offers grants for financial aid, known as the Basic Needs emergency grant that aims to serve students with quick access to funds by providing a one-time grant of $1,000 to help with unforeseen emergencies, crises or catastrophic events.
This program aims to help students to get the necessary resources that fit their needs as seen in their partnerships with programs, like Jovenes, Sycamores, CalFresh and more, to provide assistance for students facing housing and food insecurity.
With the help of Jovenes, Mt. SAC is able to provide the necessary housing resources to help students succeed in school. Jovenes provides temporary and longer-term housing and supportive services to students experiencing housing insecurity.
The types of services are separated into three categories: housing identification and emergency placement, rent and move-in assistance and ongoing rental assistance and case management and supportive services.
According to Mt. SAC website, "Sycamores, a better life in partnership with Mt. San Antonio College offers Community College Homeless Liaison Service. The Community College Homeless Liaison's role is to support college students of any age, attending Mt. San Antonio College, who are currently experiencing homelessness, or those who are at risk of experiencing homelessness and are geographically located in the Pomona, San Gabriel Valley and Pasadena areas (SPA 3)."
The liaison works with students to assess their situation, provide possible resolutions for their situation and provide any necessary resources that may help.
CalFresh assists low-income individuals and families to buy the food they need. Services within the program include application help, eligibility prescreen, appeals assistance, helpful materials and more. To enroll in the Basic Needs Program, students must meet certain eligibility criteria:
Students must be enrolled in the current academic year. Students must be in "active status" enrolling in the upcoming semester may be considered.
Part-time and full-time credit or noncredit student.
Experiencing a crisis/emergency such as homelessness, unexpected loss of job or income, an uninsured medical or dental emergency or victim or a crime or accident.
Must work with the basic needs resources program to create an action plan.
As Mt. SAC and communities coming together, students can get the help they need.
The Basic Needs Center is located in building 9G and the Mountie Fresh Food Pantry is located in building 67A room 103.
Leave a Comment
About the Contributor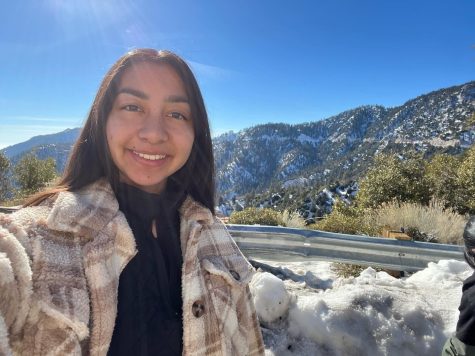 Emily Fernandez, News Editor
Emily Fernandez is SACMedia's News Editor.