All about that bass: A look into rave culture
Events celebrating the popular culture are held in California throughout the year
Glitter. EDM. Laser-light shows. Large crowds. Fans. Community. Dancing. Flags. "Kandi" bracelets. DJs. These are just a few characteristics of what makes a rave, a rave.
Rave culture began in the late '80s and early '90s in places like forests, warehouses and underground venues in major cities. The music that played varied from house to hardcore techno and everything in between. People were able to express themselves openly in a safe community while dancing amongst each other. While some things have changed, the community aspect remains a massive part of the culture.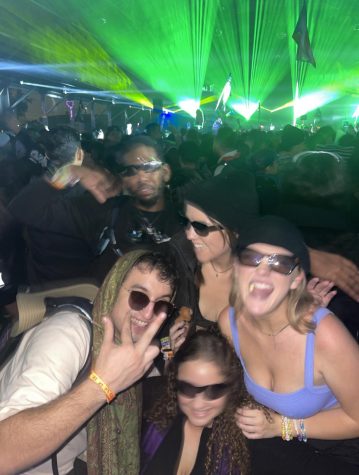 "The community aspect, it really is different to clubbing or concerts," said 23-year-old rave-goer Kylie Grinnals, a student at California State University, San Bernardino. "I feel like a lot of people are nice typically because they're on some sort of substance."
While drugs aren't a requirement to have a good time at raves, many people do partake in the activity.
"'Club drugs,' which include Ecstasy, gamma-hydroxybutyrate (GHB), ketamine and Rohypnol (flunitrazepam) have become popular with participants in 'raves' because they are perceived to enhance energy, endurance, sociability and sexual arousal," reported the National Library of Medicine.
Although raves have grown and become more popular since the '90s, some events are still being held "underground" and in warehouses. Today the experience has expanded to being full-blown mainstream festivals. For example, Beyond Wonderland, Electric Dance Carnival, better known as EDC and Ultra Music Festival, draw in huge crowds of ravers from all over the world. These massive events are known for their light shows, standout DJs and the elaborate outfits from attendees.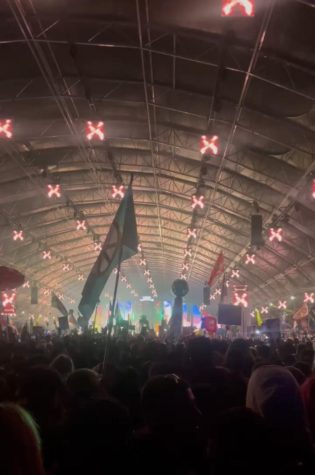 Plenty of them are hosted in Southern California. Earlier this year, the Coachella Valley Music and Arts Festival in Palm Springs was where the most recent rave-type event was held. Another popular EDM festival, Hard Summer, is going to be held during Aug. 5-6 at BMO Stadium in Los Angeles and on New Year's Eve, Countdown NYE, will take place at NOS Events Center in San Bernardino.
"Fashion is a huge part of the experience," Grinnals said. "I feel like for your first rave it's fun to dress the theme and wear something cute but at the end of the day wear what you feel most comfortable in."
Comfort is key at these events because of how long they can go on for – a typical rave festival will start in the afternoon and end at 2 a.m or later.
You can expect to be surrounded by crowds of people in small outfits with tons of glitter lathered on them living their best life.
Handmade bracelets also known as "Kandi" bracelets are another massive part of the culture. These bracelets are traded with fellow "ravers" even if they are not in your group through a ritual called PLUR, meaning peace, love, unity and respect.
Originally known as PLUM, peace, love, unity and movement, it was coined by DJ and rave pioneer Frankie Bones in the early '90s. The movement part of the acronym later changed to respect after a fight broke out at Storm Rave in 1993, according to EDM Identity.
Ravers use this motto as a community guideline and reminder to be kind and respectful to those sharing the experience with them.
House music is considered to be the most popular music genre at these events, but finding what style you enjoy is definitely the key to having a great time at a rave.
At EDM festivals you're able to discover different genres and subgenres like bass, drum, house and tech house.
Whether you're an experienced raver or newcomer, the rave community welcomes everyone as long as they come ready to dance and party with kindness and respect.
Leave a Comment
About the Contributor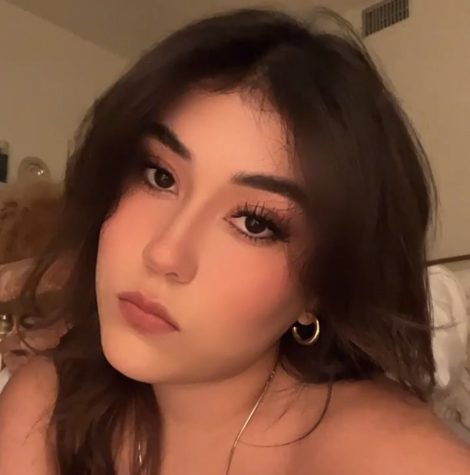 Brisa Gutierrez, Social Media Manager
Brisa Gutierrez is SACMedia's Social Media Manager.