Mt. SAC to host Track Fest at Hilmer Lodge Stadium
The track and music event will unfold on May 6
Track Fest, a track meet event featuring world-class athletes, will be held at the Hilmer Lodge Stadium on May 6.
The "part music festival, part track meet" event, as described by its promotional material, will feature food trucks, a beer garden and musical performances by athlete and "The Voice" star Chloe Abbott and the rapper known as Kyle. It will run from 6-11 p.m.
"There's not much of a better deal than this on a college campus," said Jesse Williams, founder of Sound Running, which organized the event in collaboration with On, an athletics company.
"It's going to be a fun night. … Everybody that leaves is going to be a fan of the sport," he continued.
Track Fest is part of On Track Nights, a series of track events held all over the world that feature decorated, international athletes.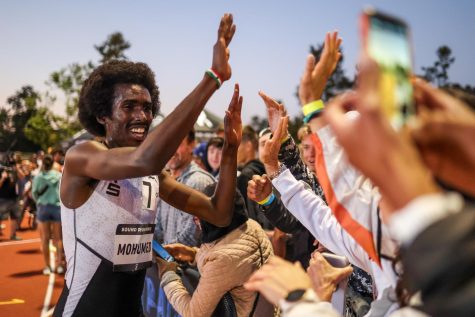 One of the draws of last year's Track Fest was the men's 5000-meter race in which Norwegian Olympic gold medalist Jakob Ingebrigtsen broke California's record for fastest time in the category.
This year's men's 1500-meter lineup includes Abdihamid Nur, who set the 5000-meter collegiate record at last year's Track Fest, U.S. Olympic gold medalist Matt Centrowitz and Woody Kincaid, who won gold in the 5000-meter last year at the championships held by NACAC, a multi-nation athletics organization.
Athletes from On Athletics Club, sponsored by On, will also be competing.
Track Fest's full event and athlete lineup can be found here.
The food, which will include burgers, Mexican cuisine, frozen yogurt and more, will be complimentary upon purchase of a ticket to the event, which is $15.
The musical performances are scheduled to begin at 9:05 p.m. with Abbott followed by Kyle at 9:16 p.m.
"We've always had music playing at our events, it's meant to be a really well-produced track and field meet," Williams said.
Although past events have had DJs, this is the first one to feature live artists.
"It's not your all day, sit-in-the-stands track meet," he said. "We have race after race, there's no dead time, we have music, we're bringing a concert to it. And so, the vibe has always been festive."
The details are still in the works, but according to Williams, the event may include pyrotechnics to round out the festivity of Track Fest.
"When you go to a basketball game, it's 48 minutes and in between every one of those plays there's the jumbotron, there's music, there's dancing, there's games," he said. "And we want to bring that atmosphere to track."
Williams praised the Hilmer Lodge Stadium and wants to make it the annual host of Track Fest.
"I'm excited to be at Mt. SAC," he said. "It is a world-class facility. There's not too many facilities like this, period."
Williams continued: "Our goal is we want to come to Mt. SAC every May, we want to put on this festival every May, we want it to get bigger and better and better. And by the time we get to, within the next two or three years, we want this to be the best meet in the world."
Tickets to Track Fest can be purchased here.
Leave a Comment
About the Contributor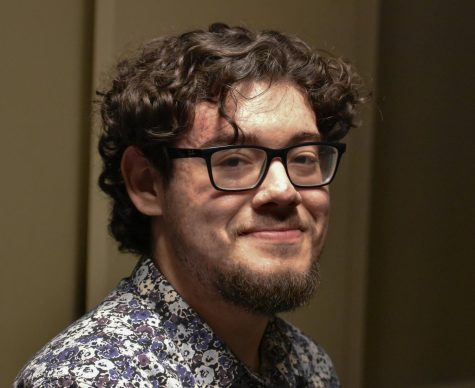 Bryan Jimenez, Editor in Chief
Bryan Jimenez is the Editor in Chief of SAC.Media. He can be reached at
[email protected]
.