Bridging Worlds: ASL Celebration Day
Celebrating the richness and diversity of sign languages
The Mt. SAC Sign Language and Interpreting department hosted an ASL Day of Celebration on April 15 to commemorate Deaf history with a line-up of Deaf presenters, vendors and a $10 comedy show from Sheena Lyles, a Deaf comedian and influencer.
American Sign Language is a complete and unique language that has its own grammar and syntax. The word "run" in ASL has over 180 different ways to be signed. The specific gesture, hand movements and facial expressions are heavily influenced by the context of the situation.
English, British, Spanish and Japanese are separate examples of more than 300 different sign languages used around the world. It's also common for sign language to have many different regional accents within a singular country. Here is an example of different signing languages saying the word "family."
A line-up of Deaf educators, alumni and a graphic novelist kicked off the event by sharing their individual experiences within the Deaf and hearing communities.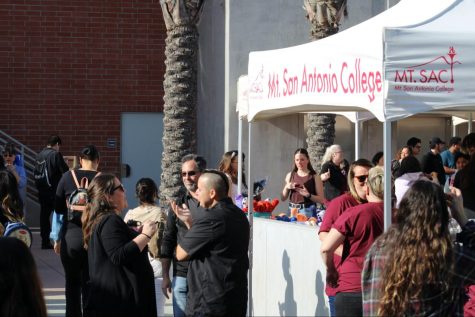 One of the first deaf presenters was Awet Moges, a graphic novelist whose love for mythology and science fiction heavily influenced his drawing and the creation of his original comic "Pantheon."
Moges was born deaf in Eritrea, a country in East Africa. His parents moved from Africa to the U.S. when he was young to take advantage of the educational opportunities here.
"In Ethiopia, the opportunities for Deaf people are quite limited," Moges said. "It is a great country, but not quite progressive by many standards."
He developed his own artistic style after studying the fundamentals of art and artists that inspired him.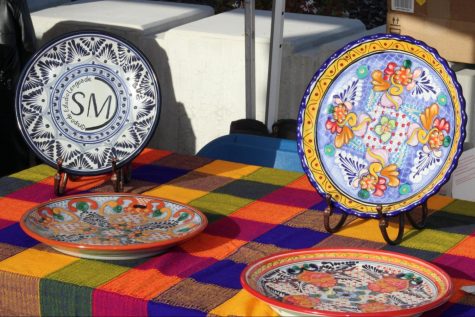 During his segment, Moges emphasized the importance of not withholding one's creations and ideas from the world, especially if they are deaf. He would have never found his editor or publisher if he never branched out and bridged his personal world with the hearing community.
"If someone steals your one idea, you should have 100 more coming in," Moges said.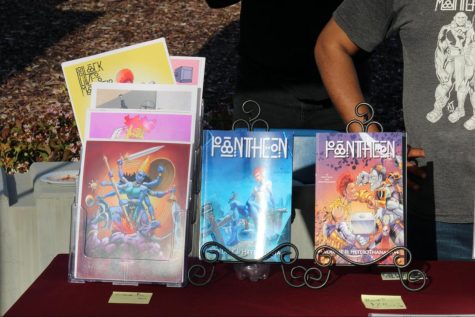 A free dinner was provided to attendees after Moges and the panel of other presenters showcased their various presentations of art, interpreting, language and personal experiences being either hard of hearing or deaf.
Afterwards, Lyles' comedy show "Queen Foreverrr" filled the auditorium with enjoyment and laughter.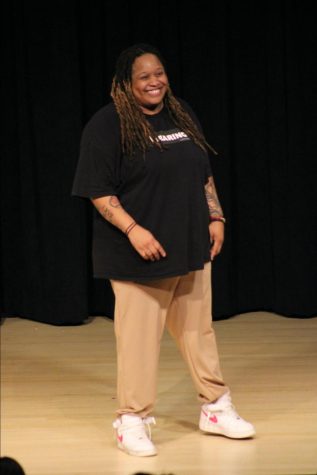 Lyles, a deaf comedian from Maryland, focused on securing ASL from misuse and cultural appropriation by posting educational comedy on social media.
Attendees were in constant laughter as Lyles engaged with guests about when she fell in love with her Deaf identity and her comedic plan of gatekeeping ASL from the hearing community.
She went to a hearing school, had hearing aides and joked that she grew up hearing because of that. Although, when Lyles moved to a Deaf school and was exposed to the Deaf community, she instantly wanted to hoard the language for the Deaf.
On a more serious note, she hoped to stop clout chasers from ignorantly using signs.
"For hearing people, this is your opportunity to learn from [deaf people] to sign," Lyles said. "Basically, hearing people look dumber than us. Like we failed to teach them. It's not me. It's you"
Lyles signed from the floor while she acted injured and in danger. "I'm hurt! I'm hurt!" the interpreter said for the hearing audience. Lyles stood over where she laid and delivered the punchline, imitating a hearing person's response.
She robotically mouthed, "I. Know. Sign."
"It's not my fault if I die, it's yours!" Lyles signed, generating audience laughter.
Lyles's comedy show was a great laugh for viewers from the community to learn about her perspective and experiences within Deaf culture.
She asked the audience to pose for a photo after her show and attendees raised their hands signing "I love you" but  stopped the picture and had a more fitting idea of a pose.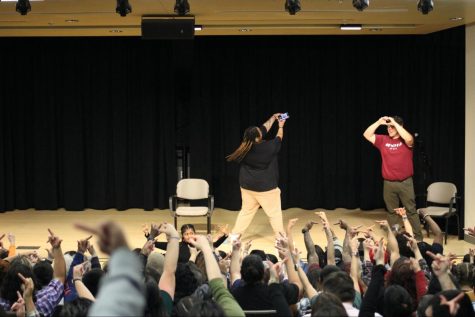 The ASL celebration was a successful experience-driven event showing the history, art and profound sense of togetherness of the Deaf community. Campus activities like ASL Celebration Day highlight the diverse melting pot of cultures within Mt. SAC.
Leave a Comment
About the Contributor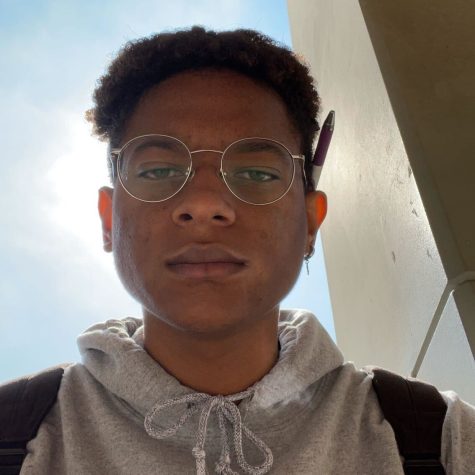 Ehvan Fennell, Culture Editor
Ehvan Fennell is SACMedia's Culture Editor. He is a 21-year-old involved in various sports and that love for being active has stayed with him into adulthood. He currently works as a server and front desk representative inside a bowling alley where he gets to interact with people from all walks of life. Mythology is a fascination and he loves learning about different cultures and their stories. Ehvan tries to learn something new everyday and journalism helps him express his curiosity. His biggest dream is to never stop learning.