Former West Covina fire chief wins $4.1 million in wrongful termination suit
West Covina loses this battle in court, adding to a growing list of problems for the city
This story was updated on May 9 at 4:55 p.m. to include exclusive quoted material from attorney Anna Olevsky.
On May 5, former West Covina Fire Department Chief Larry Whithorn was awarded $4.1 million by a jury of his peers in a wrongful termination lawsuit against the city over his April 2019 firing.
The lawsuit, filed in March 2020, specifically claimed that Whithorn had been repeatedly pestered and harrassed to force his resignation by city council members and other city staff for his repeated absences.
Among those named in the lawsuit were former Councilman Lloyd Johnson, current Councilman Tony Wu, current City Manager David Carmany, former Planning Commissioner and West Covina Police Officers' Association consultant Glenn Kennedy.
Whithorn was represented by Shegerian & Associates attorneys Anna Olevsky, John David and Anthony Nguyen.
Olevsky told the San Gabriel Valley Tribune that Whithorn had felt "vindicated" by the jury's decision and his treatment was "simply egregious misconduct" on the part of his former colleagues.
In a press release by Sherigan & Associates, Nguyen voiced his content with the verdict: "For almost three decades, [Whithorn] faithfully served [West Covina] and its community before his rights were egregiously violated. Hopefully, this lights a fire in that city's council and management to better protect its faithful civil servants."
Sherigan & Associates' press release also mentioned that Carmany had "revealed false statements made under oath in relation to the circumstances surrounding Whithorn's termination."
West Covina City Attorney Thomas Duarte responded to the decision in a press release by the city.
"We respect the judicial process and the jury's role in it but we also respectfully disagree with the verdict that was reached. We intend to file post-trial motions to address certain issues with the court and appeal this matter if necessary," Duarte said.
In response to the press release, Olevsky told SAC Media, "We feel that the jury provided a fair and impartial response to the information that was presented to them and we feel that even if we have to go through any appellate process that we will still prevail."
Whithorn had served as a firefighter for the West Covina Fire Department since 1991 until his promotion to fire chief in 2015.
According to the lawsuit, Whithorn was harassed following multiple extended medical leaves from December 2016 to April 2017 and June 2017 to September 2017 and brief leaves in January 2018 and September 2018 to aid an ill relative.
Shortly after returning from his January 2018 leave, Whithorn reported instances of harassment, starting with his social media being hacked.
The lawsuit then claims that in April 2018, while visiting the West Covina Fire Station No. 2, Kennedy said, "I'm here to get the chief fired."
In June 2018, Wu approached Whithorn and told him to observe his loyalties to the Council before his commitments to the city manager. Whithorn reiterated that while he worked for the city council, his boss was still then City Manager Chris Freeland, to which Wu responded by threatening to fire Whithorn, according to the lawsuit.
Following Councilwoman Letty Lopez-Viado's and Councilman Dario Castellanos' electoral victories in November 2018, Wu secured a council majority.
Freeland then arranged a meeting in January 2019 that included Whithorn, Castellanos, Lopez-Viado, former West Covina Police Department Chief Marc Taylor and Human Resources Director Edward Macias to discuss the rumors that the new council majority planned to fire Whithorn and Taylor.
Neither Castellanos nor Lopez-Viado denied these rumors, the lawsuit claims.
According to the lawsuit, on February 19, Johnson alluded to these rumors as true, asking Whithorn: "How old are you Chief, are you 50 yet? How much longer do you have to retire, one year, two years?"
In March 2019, Freeland, Macias and Finance Director Marcie Medina all suddenly resigned.
After being appointed as interim city manager in early April 2019, David Carmany and then City Attorney Scott Porter met with Withorn on April 22, 2019, to ask him to resign, according to the lawsuit.
Whithorn refused, prompting Carmany to email him three days later an official termination letter which stated that the termination was effective "immediately," the lawsuit claims.
The lawsuit alleges that Carmany had been harassing Whithorn since he was first appointed as interim city manager.
Taylor was also fired in March 2019. His own wrongful termination lawsuit is set to go to trial following Los Angeles Superior Court Judge Daniel Murphy's ruling in September 2022.
Whithorn's victory, as well as Taylor's upcoming court date with West Covina, come amid budget concerns among residents and numerous controversies involving the Council.
It is to be seen whether or not this will prompt a vocal reaction from residents or if the council will address this issue themselves.
The next city council meeting is scheduled for Tuesday, May 16, at West Covina City Hall.
Leave a Comment
About the Contributor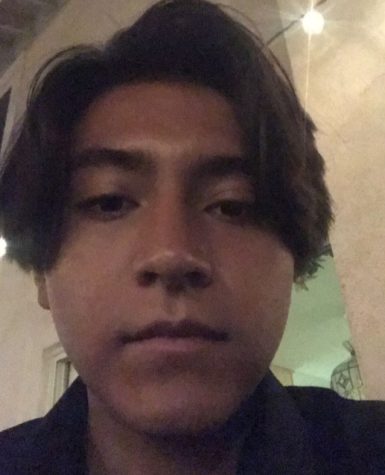 Ruben Montoya, Opinion Editor
Ruben Montoya is the Opinion Editor for SACMedia. As a journalist, he enjoys spicier, hot takes on the news. In his free time, he is a huge hyperpop and EDM listener, gamer and major fan of the Dodgers, Lakers and Arsenal FC.