West Covina Mayor Pro Tem Brian Tabatabai survives attempt to revoke his title
Third-party investigation into the centennial celebration fiasco is underway
Facing strong opposition from the crowded audience, the motion to strip West Covina Mayor Pro Tem Brian Tabatabai of his title at the council meeting on Tuesday did not receive the required four votes to be approved.
Councilman Tony Wu made the motion to vote on removing Tabatabai's title and was seconded by Councilwoman Lopez-Viado.
The final vote ended 2-2-1.
Wu and Mayor Rosario Diaz both voted in favor, Tabatabai and Councilman Ollie Cantos voted no and Lopez-Viado abstained.
Responding to Tuesday night's events, Tabatabai spoke in an interview with SAC Media.
"I think the community was very clear that they did not buy the rationale that was given to them, they understood that everything is, you know, connected to what happened at the festival and that there's been an investigation and the public wants to see what the results of the investigation are," said Tabatabai.
"The idea that we would have a Russian court type of atmosphere where before any investigation has even started, we're already going ahead and prosecuting someone and giving judgment is something that the residents did not and would not tolerate," he continued.
Wu also spoke with SAC Media regarding Tuesday night's council meeting.
"[Tabatabai] is supported by Hilda Solis, don't forget, Hilda Solis hates me so much because of the health department," Wu said, referring to the creation of the West Covina Health Department, an issue which has caused major division within city hall.
"They all want to get rid of me, because I am not listening to them, I am not going to back down to give more taxes back to the city, we pay taxes, we want the money back to us, so I will be a loud mouth, I am not going to be silent," he said.
The meeting was yet another chapter in the controversy surrounding West Covina council and their treatment of local indigenous leader Jamie Rocha at the city's centennial celebration event on Feb. 18.
The events that day prompted Rocha, her relatives from the Gabrielino-Shoshone Nation and allies to show up in droves to the council meeting on Tuesday, Feb. 21.
After an explosion of outrage including calls for Wu and Diaz to resign, the council decided to launch a third-party investigation into the matter that night.
The subsequent meeting on March 7 saw a surprise decision from Cantos to make a motion to consider stripping Tabatabai's title. The same night, Tribal Chairperson Andrew Salas, from the Gabrieleño Band of Mission Indians Tribal Government, Kizh Nation, in a presentation to the council brought to light the complexities of tribal politics.
Then, Tuesday's meeting brought an impassioned response from community members who packed the chambers of city hall. In response to the many calls to action posted to social media, residents, local activists and community leaders rallied in support of Tabatabai.
Upwards of 30 speaker cards were submitted to Assistant City Manager Paulina Morales for public comment, taking more than two hours to get through each speaker's three-minute time slot.
Among the many speakers were Gabrielino-Shoshone Nation representative and spiritual leader Jamie Rocha, her sister Cheyenne and her parents Nick and Eileen.
Nick Rocha, tribal chairperson of the Gabrielino-Shoshone Tribal Council of Southern California, spoke addressing the council as well as the tribal politics.
"First of all, you guys not only doubled down on stupid, you're all in," said Nick Rocha.
.@SAConScene Gabrielino-Shoshone Nation elder Nick Rocha speaks during public comments, harshly criticizing the council's handling of the aftermath of the centennial celebration event. He also speaks on the issues between his tribe and the Kizh nation.#WestCovina #LocalNews #SGV pic.twitter.com/NcJL5nDWO0

— Rubén Montoya (@Rmontoya47) March 22, 2023
"You guys chose to go out and get another Gabrielino, Kizh nation member, Andy Salas, good luck with that cause he burnt bridges everywhere he went, the guy is nothing but a cult leader and he should be ashamed of himself, we're actually stepping in and I'm kind of shocked, you know, in native protocols what he did was reprehensible," he said, referring to Salas' comments at the meeting on March 7, in which he questioned the legitimacy of Rocha and the Gabrielino-Shoshone Nation.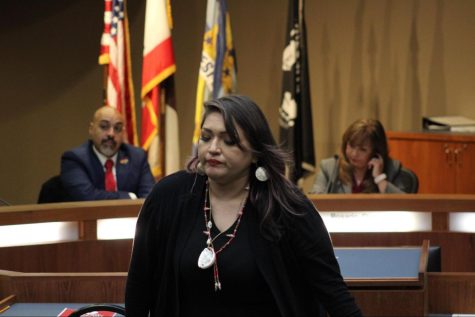 Jamie Rocha was the last to speak during public comments, calling upon the council to do better in recognizing local indigenous groups
"The solution is like right in front of you, you know, we could move on, past this point and through a true path of healing, that's what I want and I know some of you that's what you want, so instead of attacking the wrong person, you have a prime opportunity to really make real change," she said.
"I come from the city of West Covina, born and raised, and I have experienced nothing but acceptance with so many different ethnic communities here, I grew up in those kinds of communities knowing that I would not treat someone based on their skin color but on their character," Jamie Rocha continued.
"I'm hoping, really hoping, our elected city officials represent that same kind of values and ethics," she said.
Notable speakers also included San Gabriel Valley NAACP President Irma Cooper, a representative from Los Angeles County Supervisor Hilda Solis' office who delivered a message on her behalf, former West Covina Mayors Fredrick Sykes and James Toma.
During consideration of Tabatabai's title removal, Wu explained why he supported removing Tabatabai from the position. As Wu was speaking, some audience members reacted negatively to his comments resulting in Diaz calling for order and subsequently threatening to remove those in the audience who raised their voices, but to no avail.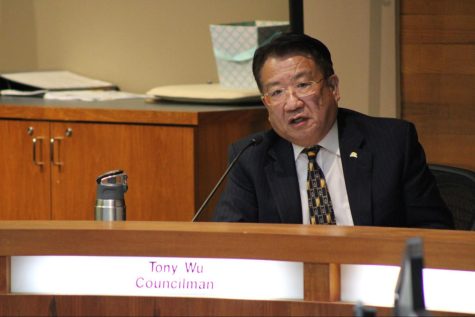 "I think he really made a mistake trying to utilize the situation to attack his fellow [council] members and the city," Wu said.
"He utilized the events at last minute, we had no idea, we had no idea they had anything about this program, I say this again and again, if we [knew], if we agreed, we'd have no problem," he continued, reaffirming his position that the events on Feb. 18 were the result of a misunderstanding.
"I think the removal of this title is justified based on what happened, and based on what is seen, the truths, okay, about the treatment we've had," Wu said.
Cantos, who made the motion to add this consideration to tonight's agenda at the meeting on March 7 then took his time to speak to clear the record.
"When I brought up the item to be agendized, from what it was my understanding was that it was for the purpose of, I should just bring it up on the agenda, place the item on the agenda, and then speak about it today," said Cantos.
"So that's why at the time I didn't elaborate on what I wanted to discuss, I simply just put it on the agenda," he said.
Cantos elaborated further, explaining what concerned him originally to consider removing Tabatabai's title, and what led to him ultimately deciding to vote not to do so.
Cantos notably explained how the tribal politics situation impacted his decision making, saying he had originally thought that acknowledging the Gabrielino-Shoshone Nation would have gotten the city into hot water legally with the Gabrieleño Band of Mission Indians Tribal Government, Kizh Nation.
"Upon further search in looking into that further, I found that that was not a concern, but at the time, that was one of the reasons," he said.
"What mattered to me is process, and as the result of my own independent efforts to look at things, I felt that [removing Tabatabai as Mayor Pro Tem] wasn't warranted so I moved forward accordingly," Cantos said, speaking in an interview with SAC Media.
Next, Diaz spoke on the matter.
"I just want to say that, Brian Tabatabai, you have been lying to the residents of the city of West Covina, you caused this chaos, you know that we had come to an agreement," said Diaz.
Just as she said this, the crowd jeered in disdain, prompting Diaz to bang the gavel and call for order. The crowd continuing their vocal disapproval of Diaz prompted her to call for a recess before being able to conclude her statement.
.@SAConScene Mayor Rosario Diaz addresses the centennial celebration aftermath.#WestCovina #SGV #LocalNews pic.twitter.com/GITTqO66TK

— Rubén Montoya (@Rmontoya47) March 22, 2023
Upon return Diaz continued, "Miss Rocha was going to pray, and Mayor Pro Tem Tabatabai was going to say the land acknowledgement, as we approached Miss Rocha, she decided she didn't want to do it after all."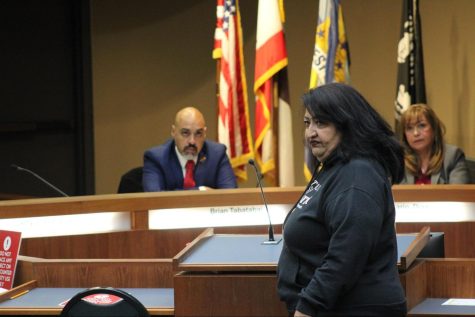 After more jeering from the audience, many of whom questioned if Diaz had implied that Jamie Rocha could be lying about the situation too, her mother, Eileen Rocha then addressed Diaz directly, shouting expletives before being escorted out of the council chambers.
Speaking to Tabatabai, Diaz then said, "You and your partners, or whoever you conspired with, are the ones who started this and it's not funny, because you know what, there is a smear on the city and I don't like it."
Diaz did not respond to SAC Media's request for comment.
City Manager David Carmany confirmed that the third-party investigation into what happened on Feb. 18, was underway and interviews are being conducted. The third-party probe is expected to be completed in the coming months.
The next West Covina City Council meeting will be held at 7 p.m. on Tuesday, April 4.
View Comments (1)
About the Contributor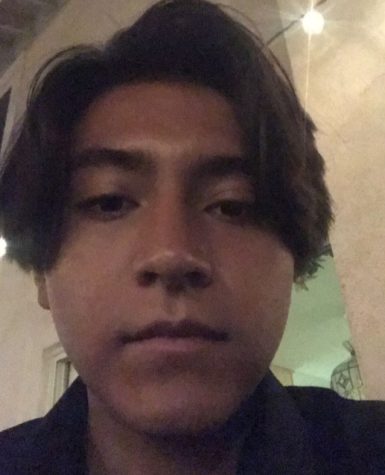 Ruben Montoya, Opinion Editor
Ruben Montoya is the Opinion Editor for SACMedia. As a journalist, he enjoys spicier, hot takes on the news. In his free time, he is a huge hyperpop and EDM listener, gamer and major fan of the Dodgers, Lakers and Arsenal FC.