Indigenous people denounce West Covina mayor and councilman after centennial event debacle
San Gabriel Valley's Indigenous groups came together to protest council members Tony Wu and Rosario Diaz
For West Covina politics, Tuesday night's events were an unprecedented display of collective unity and outrage directed at the council as the local Indigenous community with their allies made their voices heard by the Council.
Local indigenous people gathered together Tuesday night at West Covina City Hall in response to the treatment of a Gabriellino-Shoshone representative by city council members at an event the city hosted Feb. 18.
As the clock hit 7 p.m., the meeting quickly got underway and Assistant City Clerk Lisa Sherrick announced that more than 35 speaker cards were submitted.
What happened Saturday night?
From Feb. 17 to Feb. 19, the city of West Covina held a festival in Historic Downtown West Covina on Glendora Avenue as part of the city's centennial anniversary. Among the numerous cultural groups set to be a part of the festival on Saturday night was the Gabrielino-Shoshone Nation, a local Indigenous tribe native to the San Gabriel Valley.
Finding it important to acknowledge West Covina's Indigenous roots, Mayor Pro Tem Brian Tabatabai had invited a representative of the Gabrielino-Shoshone tribe to bless the festival as well as to help write the land acknowledgment and provide insight into the tribe's cultures and traditions through prayer and song.
The person who was to speak at the event was Jamie Rocha, the granddaughter of a Gabrielino-Shoshone elder and a Gabrielino-Shoshone spiritual leader.
Rocha talked about her identity and ties to the area, stating that her roots for the area run deep not only because of the fact that she was a lifelong resident of SGV but also due to her native ancestry.
She shared that she was honored to be able to be part of the event in such a way.
"I always wanted to build a relationship with my city," she said.
Rocha had a booth set up to bring awareness to an organization she works for called Native Ways 2 College during the day and was approached by Tabatabai to be given the go-ahead to give the blessing and do the song.
According to Rocha, Councilman Tony Wu acted in a way that showed he was very displeased at the idea of doing a land acknowledgment and letting the event take place, describing him as having a "tantrum."
"He went [to the West Covina booth], ranted to the employees there and just kind of sped off. [He] did not come to acknowledge me or even talk to me at all. And I was like, wow, that's kind of rude," she said.
Around this same time, Rocha was approached by Mayor Rosario Diaz. "Right off the bat, it was like, the vibes are off," she said. Rocha said that once she informed Diaz that she was going to bless and provide a song at the festival, Diaz's demeanor became much colder and Rocha was soon made aware that both Diaz and Wu were not supportive of her presence and performance.
Rocha was allegedly told that her involvement would be "too political" and said that Diaz compared Rocha's acknowledgment of indigenous culture during West Covina's centennial celebration to asking for a 16th birthday party at someone's quinceañera, illustrating Rocha's participation in the event as being selfish.
After the initial rejection, Rocha said that Diaz came back and approved Rocha's blessing and song, but Rocha denied them due to spiritual reasons.
"I cannot go to prayer with that kind of [negative] energy on me," she said. "This is ceremony, this is prayer and I'm not going to go up there when I'm feeling disrespected."
After the interaction, Rocha took to Facebook to share how she felt discriminated against.
The Response
The meeting on Tuesday night was highly anticipated as Rocha's post caught the attention of numerous Gabrielino-Shoshone, Tongva and Khizh people who then took to social media to post calls to action. By the time all the council members settled into their seats for the meeting at 7 p.m., on Feb. 21, the council chambers were already filled up with local Indigenous people. There are also Mt. SAC students and ethnic studies teachers from across the region in solidarity with the Indigenous groups.
Three hours – that's how long it took to get through all of the speakers at the meeting.
Jessa Calderon, a native of Tongva and Chumash descent and known in the community as an artist, author and rapper, took the podium later on in the meeting.
"Rosario, you said that Jamie doing an opening would be like celebrating her sweet 16 at someone's quinceñera, but, your ignorant comments and even your 100-year celebration can be comparable to having your quinceñera at our woman's coming-of-age ceremony," said Calderon.
Calderon demanded for both Diaz and Wu to resign and concluded her public comment with a prayer and song. Following the conclusion of public comments, Diaz addressed the backlash with what appeared to be a prepared written statement. However, the crowd did not take kindly to what she was saying, prompting the mayor to call for a recess.
"I'm having a recess, did you hear me?" Diaz yelled at the crowd as she walked out of the council chambers.
.@SAConScene WATCH: Responding to the many public comments directed at her on Tuesday night, West Covina Mayor Rosario Diaz is met with outrage from the crowd. Then, Diaz calls a recess, and walks out of City Hall.#WestCovina #LocalNews #LACounty pic.twitter.com/95GeKtpDGu

— Rubén Montoya (@Rmontoya47) February 23, 2023
Minutes later, Diaz returned to her seat on the dais and concluded her statement by requesting City Attorney Thomas Duarte to conduct a third-party investigation into what happened on Saturday, Feb. 18.
Following this, City Manager David Carmany gave his response to the public comments.
"I think the comments of all 35 [speakers] were best summed up by Wendy Mitchell's son, Robert, who said, 'Indigenous people were not allowed time to speak,'" Carmany said.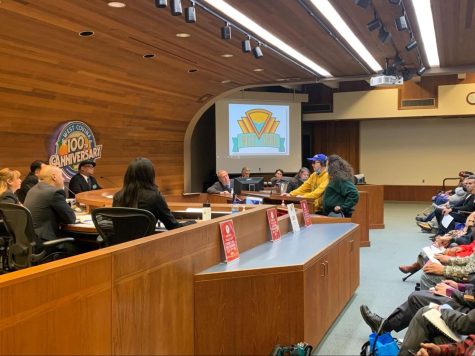 "I was not in attendance at [Saturday] evening's events, but, I sure heard about it right away, I called Jamie Rocha right away, called her the very next day and we spoke for some time on the phone so that I could apologize to her for what happened on behalf of the city, I apologized to you privately and tonight I am doing so publicly," Carmany continued.
Tabatabai alongside Council members Lopez-Viado, Wu and Cantos all apologized on the record to the Indigenous community members for the handling of the situation, however, Mayor Diaz noticeably did not.
Prior to the outrage from the indigenous community following Feb. 18, Diaz has been subject to scrutiny from residents criticizing her for the actions of her husband and more recently, the NAACP regarding her handling of hate speech at council meetings.
Given her position of prominence as Mayor of West Covina, her poorly received response statement, going forward, Diaz will likely continue to feel the pressure from her opposition.
The West Covina City Council's next meeting is scheduled on Tuesday, March 7 at 7 p.m., and the issue of launching an investigation of the events on Feb. 18, will be weighing heavy on the minds of the council members and the community alike.
View Comments(1)
About the Contributors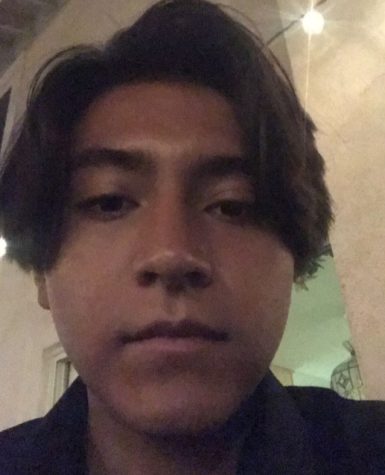 Ruben Montoya, Opinion Editor
Ruben Montoya is the Opinion Editor for SACMedia. As a journalist, he enjoys spicier, hot takes on the news. In his free time, he is a huge hyperpop and EDM listener, gamer and major fan of the Dodgers, Lakers and Arsenal FC.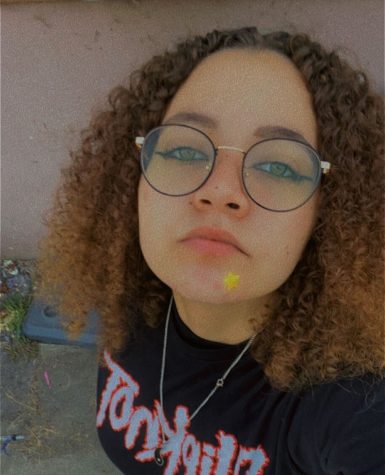 Delila Grubaugh, Features Editor
Delila Grubaugh is SACMedia's Features Editor. She is a first generation college student majoring in journalism and social justice. She dreams of being able to write a book one day and successfully make at least one short film in her lifetime. As a current peer navigator for the EOPS/CARE program she finds it to be incredibly important to work to help others, and she loves journalism as it can at times be democracy and social justice at its finest. She believes that if we are granted the right to freedom of press and freedom of speech we should be able to utilize it to benefit the people. She loves tea, Halloween, sunflowers, rock music and poetry. She is a California girl at heart and supports almost any Los Angeles team there is. A lover of journalism and advocacy, naturally someone she looks up to is Kara Danvers-aka Supergirl. She hopes to be as strong as her one day.