Thinkspace Projects illuminates the New Contemporary Art Movement
This Crenshaw art gallery is a home for emerging and established talent
In April, Thinkspace Projects debuted the work of four new artists. Ezra Brown, Caroline Weaver, Delisha and Willem Hoeffnagel are all creative minds who represent the New Contemporary Art Movement.
Thinkspace Projects was founded in 2005 and is located in Los Angeles near the quickly developing West Adams District. The gallery has gained an international reputation as one of the most active and productive advocates of the New Contemporary Art Movement and maintains its strong commitment to promote and support the artists involved. The gallery is now home to artists from all over the world, whether they're emerging, established or on the cusp of notoriety.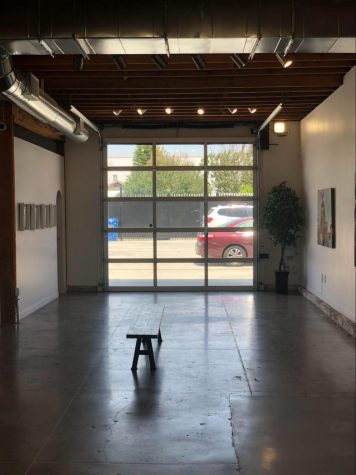 Andrea Guzzeta, who oversees the daily operations at the Thinkspace Projects, made it a point to speak about the long-term goals for the gallery.
"As of right now, the New Contemporary Art Movement isn't acknowledged by all the vetted institutions of the fine art world because it's seen as being defiant and rebellious towards 'high' art, losing its connection with 'old fashioned' art viewers," Guzzeta said.
"The New Contemporary Art Movement can be described as using some form of figuration, surrealism, representation and pop culture," Guzzeta said. "We want to keep creating new opportunities for our artists and make sure we invest in the exposure of all the emerging talent."
Guzzeta explained how collaboration has been crucial to the vision of this gallery and pointed out how they have worked with different organizations in Berlin, Hong Kong, London, New York City, Detroit, Chicago and Honolulu.
"This gives us the opportunity to spread the New Contemporary Art Movement and reach every corner of the world," Guzzeta said.
Ezra Brown is based in San Diego, California, where he mainly creates works with acrylics on canvas. His signature piece is a character named Happy the Clown, which is a reflection of himself, depicting situations where the character reflects a mood that is quite opposite of what the name suggests. Brown uses this character to demonstrate how to cope with world events that happen today.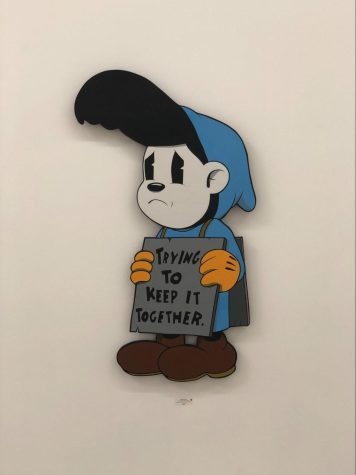 His exhibit "Trying to Keep it Together," explores the overwhelming thoughts or feelings that come up on a day-to-day basis, like trying to manage the stress of everyday life.
Caroline Weaver is a self-taught oil painter who was born in Cincinnati, Ohio, and raised in Seattle, Washington. She has been working in and around North and South America for the past decade. Her exhibit "A Gummy Wormhole in the Sugar Dimension," brings viewers into a state of nostalgia by transporting viewers to a time when life was filled with thoughts of splurging on candy, alcohol, cigarettes or the occasional doobie.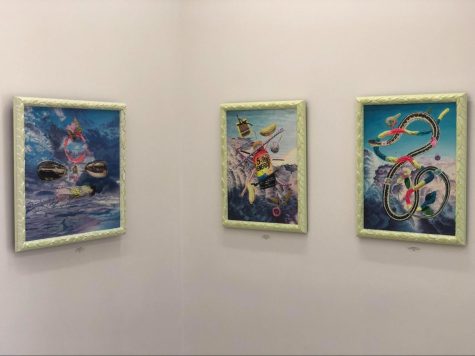 Delisha is from Chicago, Illinois, where she creates paintings of childlike perspectives and narratives. Her inspiration comes from the works of Bill Watterson and Dr. Seuss. In her exhibit "Sweet Dreams & Beautiful Nightmares," it explores children's dreams and nightmares. Venturing deeper into their potential, along with their sadness. She portrays children as "little people sorting out their emotions" and forces the viewers to use their own imagination.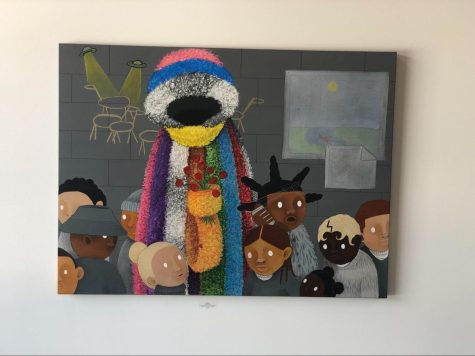 Willem Hoeffnagel is a painter and illustrator from the Netherlands, he depicts figures that aren't influenced by the subject's identity and draws inspiration from the movements of others by gazing at strangers. His exhibit "Similarities," allows him to express his personal reactions or feelings to the environment he is in.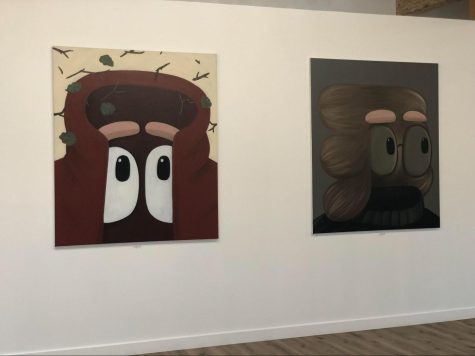 To find out which artists will be featured next at the Thinkspace Projects exhibit, visit their official website for more information.
Leave a Comment