Up the stairs and on you go
With the help of the Transfer Center you can make transferring to a four-year university easier
After years of working hard and studying for endless nights, the time has come. Ready to apply and transfer to a four-year university? The transfer center can help students navigate their way through guidance and support.
Counselors are here to provide one-on-one assistance by helping with filling out applications, writing personal statements and answering any questions a student may have.
Transfer specialist Krystle Bybee said, "Our goal is to have students understand the process of transferring to a university and successfully make it to their next destination."
The center provides resources such as the transfer resource library and a computer lab to research potential colleges, majors and more.
The calendar has a list of events that will be held throughout the remainder of the semester that students can attend.
According to the Mt. SAC Transfer Center website: "we host transfer fairs in the fall and spring semesters. At these events, students can explore transfer options, admission requirements and financial aid/scholarship opportunities by meeting representatives from various CSU, UC, private and out-of-state college/university campuses."
Current transfer fairs are to be announced.
Through the Transfer Center website, students can make appointments with university representatives to learn more about the university they want to attend and they can schedule tours to universities they are interested in.
In late spring, there is an annual Transfer Achievement Celebration held for transferring students where students will be featured on the Transfer Hall of Fame wall.
Perla Partida, transfer specialist, said: "We are here to help our students. If there is a student out there that has a dream or a goal of transfer or maybe has never heard the word transfer like myself, I didn't even know it was a thing. We are here to help them, we have three specialists that really want to help them in their journeys and come visit us, give us a call, drop in or Zoom. We are here to help."
The Transfer Center provides a transfer guidebook that has information regarding the steps of transfer and different institutions if students are interested in learning about transferring.
Transfer center's spring hours:
Monday 9:00 a.m. – 6:00 p.m.

Tuesday – Thursday 9:00 a.m. – 5:00 p.m.

Friday 9:00 a.m. – 4:30 p.m.
The transfer center is located in Building 9B, second floor and can be reached at (909) 274-6388 and [email protected].
Leave a Comment
About the Contributor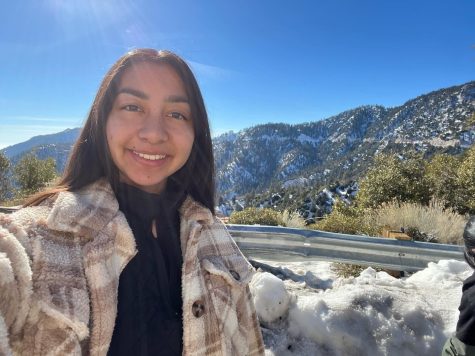 Emily Fernandez, News Editor
Emily Fernandez is SACMedia's News Editor.